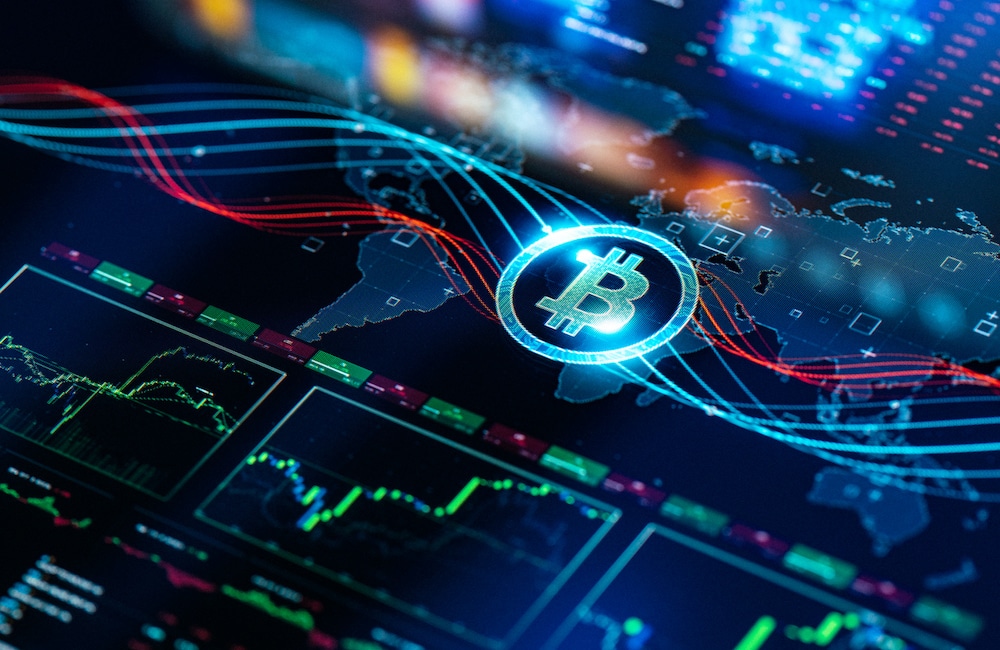 MicroStrategy Inc faces tax fraud charges issued by Washington, DC, Attorney General
MSTR and founder Michael Saylor are potentially on the hook for 10s of millions of dollars.
It's not a good look for a firm, which has one of the world's largest positions in bitcoin
Cloud computing software firm MircroStrategy Inc has found itself embroiled in a high-powered legal court case – its founder Michael Saylor is facing tax fraud charges. The allegation made by Washington DC Attorney General Karl Racine is that Saylor misrepresented his place of residence to avoid paying DC tax rates.
It's a high-stakes situation, with initial estimates being that Saylor could have avoided paying $25m of taxes, and MicroStrategy could be on the hook for up to $100m. The Tweet by Karl Racine, which brought the issue to public attention, didn't pull any punches and stated MicroStrategy helped Saylor "evade taxes he legally owes on hundreds of millions of dollars he's earned while living in DC". (Source: Decrypt)
The repercussions from the lawsuit extend past Saylor's personal wealth being potentially eroded. MicroStrategy is the publicly listed company with the largest holding of bitcoin. Recent estimates suggest that as of June 2022, the firm owned 129,699 coins, which equates to somewhere near 0.6% of the entire supply of bitcoin. That position currently has a valuation close to $2.57bn
MicroStrategy is one of the crypto world's kingpins, and the firm is also underwater on its BTC trade. The buying spree, which started in April 2020, is claimed to have an average purchase price in the region of $30,664. The money used to buy the coins was borrowed at an impressively low 1.5%. The court case adds further complications to a situation involving high amounts of leverage and positions showing an unrealised loss.
Final Thoughts
The new development forms part of a clampdown by regulators on the wider crypto sector. The sentiment is that even new innovative technologies must play by the old rules. The question is whether this corralling of the major players will ultimately bring the coins into the mainstream or leave them outside as a much less valuable high-tech novelty.
Saylor said in a statement relating to the charges: "I respectfully disagree with the position of the District of Columbia and look forward to a fair resolution in the courts." For its part, MicroStrategy also disputed Racine's inclusion of the company in his action. The company said the DC attorney general's accusations "are false, and we will defend aggressively against this overreach". (Sources: Decrypt)
Crowdsourcing information about scam brokers can help others avoid falling into the traps set by disreputable brokers, and you can share your experiences here. If you would like to know more about this particular topic or have been scammed by a fraudulent broker, you can contact us at [email protected]
---
Olympic Legend Usain Bolt Lost $12m in Savings Scam
24.01.2023
Usain Bolt loses $12m in an alleged investment scam Jamaican officials and the FBI are investigating investment manager Stocks and Securities Ltd Others are feared caught by the scheme Jamaican Olympic sprinter Usain Bolt has had a $12m savings and investment account he set up for his retirement wiped out.
Read more
Phoney Pastors Caught Running $28m Church-Based Ponzi Scheme
17.01.2023
Churchgoers targeted by scammers posing as pastors A total of $28m fraudulently taken from largely immigrant community Promises of 'financial freedom through God' undone by the fact the project was a massive Ponzi scheme Deception, distraction, and abuse of trust are standard tools of fraudsters.
Read more
Safest Forex Brokers 2023
Forex Fraud Certified Brokers
Stay up to date with the latest Forex scam alerts
Sign up to receive our up-to-date broker reviews, new fraud warnings and special offers direct to your inbox
Stay up to date with the latest Forex scam alerts