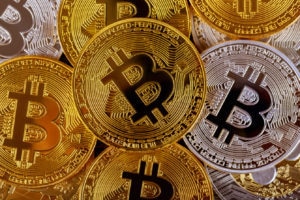 A fake Android app which scams users into purchasing fake Ethereum coins has been circulating on the Google Play Store, cryptocurrency media outlets are reporting.
Google has now acted to remove the app, which is believed by some to have defrauded users out of almost $400,000.
Prior to its removal, users who saw the app were told that they could purchase it and receive one Ethereum (ETH) token in return for a fee.
The price of the app, however, was $388. ETH is not currently valued at anywhere near that and is in fact at well under $300.
However, even with the premium included this was still an attractive proposition for many users – as it meant they did not need to go through the often convoluted channels of purchasing an actual Ethereum token.
Once the app was downloaded from the Play Store and the money had changed hands, users discovered that they had in fact simply downloaded an image of a token.
According to industry news websites, the app was present on the Play Store for more than twelve months before it was removed.
Under the rules of the Play Store, those who create apps and post them in the store are required to send some of their revenue to Google, the Play Store owner. In theory, this means that the multinational tech giant may also have benefitted from the scam.
The incident illustrates the sophisticated nature of many cryptocurrency scams. In this case, the app appeared for all intents and purposes to be a fully legitimate download, with a developer called Google Commerce Ltd, although this firm had no connection to Google itself.
Although this particular app only had one hundred or so downloads before Google acted to remove it from the Play Store. At a price of $388, this means that whoever was behind it could have pocketed $38,800 in total before costs.
However, it was just one of many app-based scams which users around the world have fallen victim to.
In 2017, Google acted to take down more than 70,000 apps from the Play Store on the grounds that they did not seem to be legitimate.
That represented a rise of around 70% compared to the number they got rid of in 2016, indicating either that the scale of the problem is getting larger with each passing year, or that Google is simply getting better at tackling it.
Cryptocurrency apps which create false illusions for consumers have also affected other areas of the app market as well.
At the end of last year, it was revealed that an app which imitated a popular Bitcoin wallet was available for download.
MyEtherWallet, which is a legitimate provider, had its name stolen by an app developer who then began offering services on the iOS App Store for $4.99 per download.
The legitimate MyEtherWallet responded strongly at the time, tweeting: "This is NOT US. We have file [sic] reports and emailed and reported. Would appreciate the communities [sp] assistance in getting these scamtards out of our lives."
---
Olympic Legend Usain Bolt Lost $12m in Savings Scam
24.01.2023
Usain Bolt loses $12m in an alleged investment scam Jamaican officials and the FBI are investigating investment manager Stocks and Securities Ltd Others are feared caught by the scheme Jamaican Olympic sprinter Usain Bolt has had a $12m savings and investment account he set up for his retirement wiped out.
Read more
Phoney Pastors Caught Running $28m Church-Based Ponzi Scheme
17.01.2023
Churchgoers targeted by scammers posing as pastors A total of $28m fraudulently taken from largely immigrant community Promises of 'financial freedom through God' undone by the fact the project was a massive Ponzi scheme Deception, distraction, and abuse of trust are standard tools of fraudsters.
Read more
Safest Forex Brokers 2023
Forex Fraud Certified Brokers
Stay up to date with the latest Forex scam alerts
Sign up to receive our up-to-date broker reviews, new fraud warnings and special offers direct to your inbox
Stay up to date with the latest Forex scam alerts