Today is not a day to be in the binary options brokerage business. Regulators and law enforcement officials are escalating their private wars against shady business operators that have proliferated in the binary options space. Yes, there are legitimate brokers that offer these products, but, as many reporters have suggested, the management teams in this section of the forex industry, its fastest growing section, as well, have no one to blame but themselves. Greed, deceit, and aggressive marketing tactics have run their course, resulting in tens of thousands of complaints and billions in consumer losses.
Ever since Simona Weinglass, an investigative reporter for The Times of Israel, penned her exposé in early 2016 of the ugly underbelly of the binary options industry, which at the time was centered in Israel, the regulatory establishment has been on the offensive. In most cases, actions taken were extremely late and after the damage had been done, much in the vein of closing the barn door after the horses had already left the scene. The tide of consumer complaints had already reached astronomical levels, but no one was able to connect the dots until Ms. Weinglass put it all together.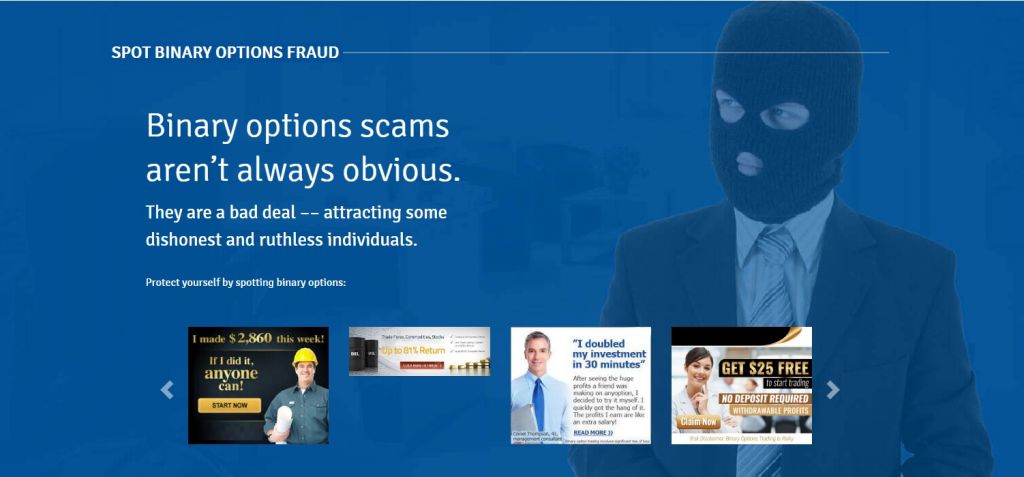 She exposed what has since been determined to be a massive fraud, highly organized, and global in nature. How massive and how organized? Per Ms. Weinglass: "Fraudulent binary options is a vast criminal enterprise, employing thousands of people in over 100 companies, many of them in Israel, but also in countries like Romania, Bulgaria, Ukraine and the Philippines. The industry is thought to earn hundreds of millions, if not billions of pounds a year and victims worldwide are believed to number in the millions."
The first offensive wave against perpetrators in the binary space may have been meek and mild, i.e., black listing known offenders, issuing paltry fines, and warning consumers to beware of scam artists. The legitimate side of the business, the ones attempting to adhere to higher business standards and the ones that had something to lose if the current wave of disgust built to a crescendo, quickly convened in Cyprus and formed an industry trade group. This lobbying effort has borne a bit of fruit in that legislative efforts have been delayed in several markets, ostensibly due to potential negative economic impacts in each respective region. Victims are typically offshore, while local employees staff both good and bad business operations.
"City police raid 20 offices in crackdown on binary options fraud"
Any belief that the powers that be might be pulling back on their attacks was shattered this week in London when: "The City of London Police raided 20 offices as part of a crackdown on binary options fraud, after nearly 700 people reported losing more than £18m on scams in the first half of the year." This "Day of Action", as it has been called, was in response to a report of suspected 'boiler room' investment frauds that disclosed that, "Victims of investment scams related to binary options trading have lost £22,811 each on average, the police said in a statement on Thursday. In total, punters have lost more than £59 million on the online scams since 2012."
London is the reputed center of the foreign exchange world, and fraudsters continually set up "shell" operations with a London address to bring an air of respectability to their enterprise. Steve Playle, Trading Standards Manager for the City of London Corporation, is trying to reverse this trend: "Working closely with our partners, we are deterring investment scammers who use City addresses to create an illusion of respectability that plays an important part in persuading people to part with their money. This day of action is raising public awareness so that we can all do our bit and report those that we think are involved in this miserable practice."
What other actions are taking place across the globe in this "second wave"?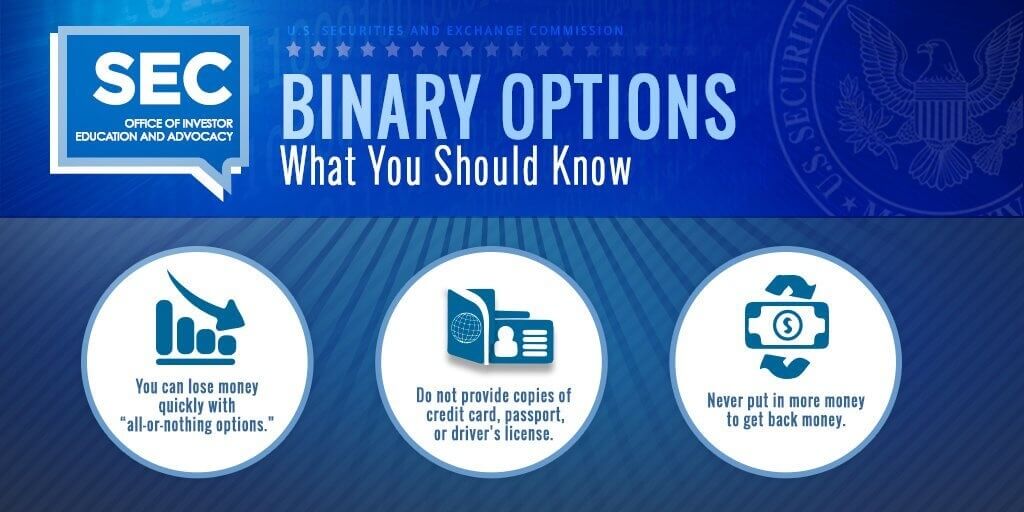 Consumer awareness remains a major part of the regulatory arsenal, but the investing public has greater expectations from their chosen watchdogs, a premise that is held as a high priority in most regulatory agencies in all global jurisdictions. After more than a year of planning and investigating a mountain of consumer complaints, regulatory groups in every region have come out with guns blazing. A summary of recent actions in the past few months is evidence that a more aggressive "second wave" attack is underway:
Cyprus: CySEC has actively released a stream of new guidelines over 2017 limiting and redefining what it means to comply with local law for binary option brokers on its island. It is one thing to issue new rules and quite another to enforce them. CySEC has had a reputation for lax responsiveness, but it is now acting to change the past. In three separate actions, 1) "CySEC has announced that it has withdrawn the suspension of the CIF license granted to Binary Options broker Optionrally Financial Services Ltd."; 2) "CySEC has announced the reinstatement of the CIF license of Gametech (Cyprus) Limited. Gametech operated the binary options brokerage brand ProOptions.com", but the website remains down and inactive; and 3) "CySEC has issued a series of Board Decisions, indicating that it is fining the former owners and management of now defunct Binary Options brokerage group Pegase Capital Ltd a total of €200,000."
France: The Autorité des marchés financiers (AMF) in France continues to warn consumers to be wary of unauthorized binary option brokers that actively solicit French citizens. It also maintains a "black list" of offending brokers and recently added www.barclays-trading-invest.com, www.binarymate.com, and www.finrally.com to its list of unauthorized firms;
New Zealand: In concert with The International Organization of Securities Commissions, the FMA, New Zealand's regulator, used "the opportunity of World Investor Week to highlight the danger of opening accounts and trading with unlicensed, offshore brokers, and in particular binary options brokers." In New Zealand, cold calling domestic citizens with aggressive offers related to financial products, such as binary options, is illegal.
Canada: "Pan-Canadian financial regulator Canadian Securities Administrators (CSA) has announced the implementation of Multilateral Instrument 91-102 Prohibition of Binary Options, which makes it illegal to advertise, offer, sell or otherwise trade binary options shorter than 30 days with any individual. Binary options are the leading type of investment fraud facing Canadians today, and the impact of this kind of scam on individuals is staggering."
Israel: Law enforcement officials, including various attorneys general that wish to proceed with litigation, have been waiting for the Knesset in Israel to enact new legislation to rein it its burgeoning binary options underworld. Whether intended or not, Israel has gained the reputation for being the "Mafia" of financial services, due to its placating role of silent support for shady business operators. New rules, which were actually diluted somewhat when it became apparent that many Israeli citizens might lose their jobs, have now been delayed, perhaps until late 2018. Insiders claim that SpotOption, the largest provider of Binary Options platforms to brokers, had persuaded David Bitan, the ruling Likud party's coalition chairman, to rewrite section of the law to exempt technology companies. Once again, an aggressive response to the binary option madness in Israel has been stalled. As one reporter noted, "As with much in Israeli politics, things remain muddled."
On the litigation front, more time is required to assemble evidence, but an intelligence-gathering agency, Wealth Recovery International, is now assisting lawyers in their efforts to recover lost funds for defrauded clients. Per one report: "The largest lawsuit against a binary options company was recently filed in a Tel Aviv District Court by Veronica Birman of Birman Law Firm. The $10m USD lawsuit was filed against the Israeli owner of Toro Media – the marketing entity of binary options brand OptionsXO." This case is more than likely just the tip of the litigation iceberg.
Trying to jail the bad guys, however, is not as easy as it may sound. Why is that? "The short answer is that it is very hard to find, and then locate the owners and individuals of unregulated binary options companies. Usually the most unscrupulous of actors will have international corporate structures specifically designed to obfuscate true ownership, and more importantly, make it challenging to any law enforcement agency, national or international to bring them to justice."
According to many, the binary options industry has been its own worst enemy.
The world cannot wait for Israel to clean up its snake pit of shady binary option operators. Insiders say there is too much money involved and the level of corruption is too formidable to expect anything demonstrative. Regulatory and law enforcement officials, however, are not sitting on their hands. Many are proceeding with arrests and prosecution, but the process will be a slow one.
Are all binary option promoters unethical and corrupt? Organized crime definitely has a strong foothold in this industry, but there are legitimate firms that profess to maintain high standards. It takes due diligence to find them, since, as noted above, many have addresses that would ordinarily deserve respect, while the entity hides behind a cloak of international corporate structures, designed to preserve anonymity.
According to Haggai Carmon, an Israeli lawyer on the forefront of the binary battlefield, "I think that the current onslaught on the binary options companies by law enforcement agencies worldwide, was a question of time, as these companies brought it upon themselves by greed and deceit. There's nothing wrong with gambling, if you tell your player what are his/her odds, and not mask it with stories about the stock market, or rig the game to tilt it in their favor."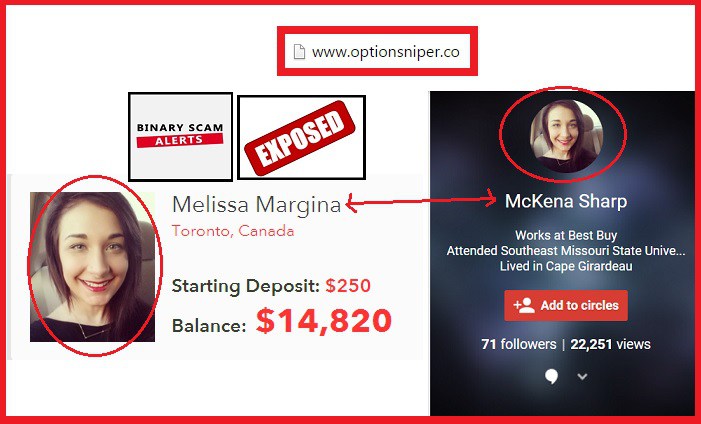 One absurd irony in this entire mess is that gambling is illegal in Israel. Crooked firms understand this fact and have been very careful to solicit only consumers outside of the borders of Israel. Marketing tactics have consisted of aggressive cold calling, promises of wealth beyond your dreams, and all backed up with phony testimonials (see above example), manufactured to sink the hook even deeper.
Concluding Remarks
It is a sad state of affairs for the binary options industry at present, especially for the subset of brokers that maintain high standards of ethical behavior. At the end of the day, Mr. Carmon is correct in his assertion that, "Honest people do not hide their true identity and location if they intend to conduct fair play. Otherwise, it's evidence of a preconceived intent to defraud."
The binary option space these days can easily be described as shark-infested waters. Be wary of outrageous claims, aggressive cold calling, and, above all, know your broker's location and identity.
---
Safest Forex Brokers 2023
Forex Fraud Certified Brokers
CFDs are complex instruments and come with a high risk of losing money rapidly due to leverage. Between 74-89% of retail investor accounts lose money when trading CFDs. You should consider whether you understand how CFDs work and whether you can afford to take the high risk of losing your money.
Stay up to date with the latest Forex scam alerts
Sign up to receive our up-to-date broker reviews, new fraud warnings and special offers direct to your inbox
Stay up to date with the latest Forex scam alerts