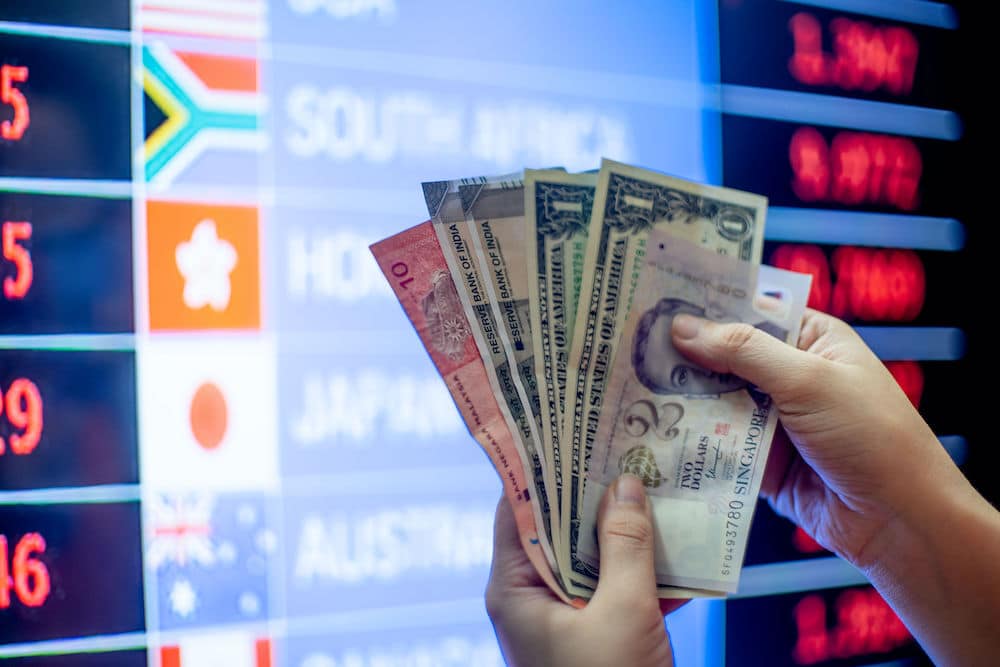 The US dollar has had a bad week all round, and has seen declines in many of its pairs.
This was also true for its pair with the Singaporean dollar, which is one of the most important Southeast Asian currencies.
Over the week, the Singaporean dollar saw its value go up against the greenback, and by Friday morning, it was located at around 1.37.
Analysts were ambivalent about the prospects for the Singaporean currency, however.
On the one hand, movements in the Relative Strength Index appeared to suggest that the dollar could rise further.
However, they cautioned that the continuation of the present dip was also possible, and suggested that the area just under 1.3571 could come into play.
Elsewhere, the dollar's pair with the Philippine peso was also worth exploring.
Following the global trend, the greenback has been plummeting on the price charts in this pair in recent days.
However, technical analysis suggests that this could be about to change.
A particular type of reversal pattern known as the 'Falling Wedge', which resembles a cone, has been identified as applying to the peso.
This, then, could mean that the peso's dominance against the dollar is coming to an end.
49.02 is expected to be an important price point to watch for.
More generally, the US dollar is facing another hard few days as the new trading week gets underway.
There are a number of potential problems for it on the economic calendar, especially as the week goes on.
Thursday, for example, will contain the usual updates on initial and continuing jobless claims in the world's largest economy.
The dollar has grappled with a number of less-than-positive jobs releases in recent days, meaning that it is likely that these updates will be very closely monitored this week.
Continuing claims measure sustained sign-ups to unemployment benefits on a weekly basis, and the figures for the dates around 31st July will be out at 12:30pm GMT.
The metric was last recorded at just over 16m.
Initial claims, meanwhile, measure new sign-ups for unemployment benefits.
The numbers for the dates around 7th August will also be out at 12:30pm GMT that day.
They were last recorded at 1,186,000.
On Friday, meanwhile, there will be a preliminary nonfarm productivity release for Q2 2020.
This is set to come out at 12:30pm GMT, and was last seen at -0.9%.
The retail sales figure, however, is likely to be the big market mover of the lunchtime slot.
This will cover July, and is likely to indicate whether the once-buoyant consumer landscape of the US is at all recovering.
Month on month, it was last recorded at 7.5%.
The preliminary Michigan Consumer Sentiment Index, which also indicates consumer confidence, will be out at 2pm GMT.
This will cover August.
It was last recorded at 72.5.
---
Safest Forex Brokers 2022
Forex Fraud Certified Brokers
Stay up to date with the latest Forex scam alerts
Sign up to receive our up-to-date broker reviews, new fraud warnings and special offers direct to your inbox
Stay up to date with the latest Forex scam alerts