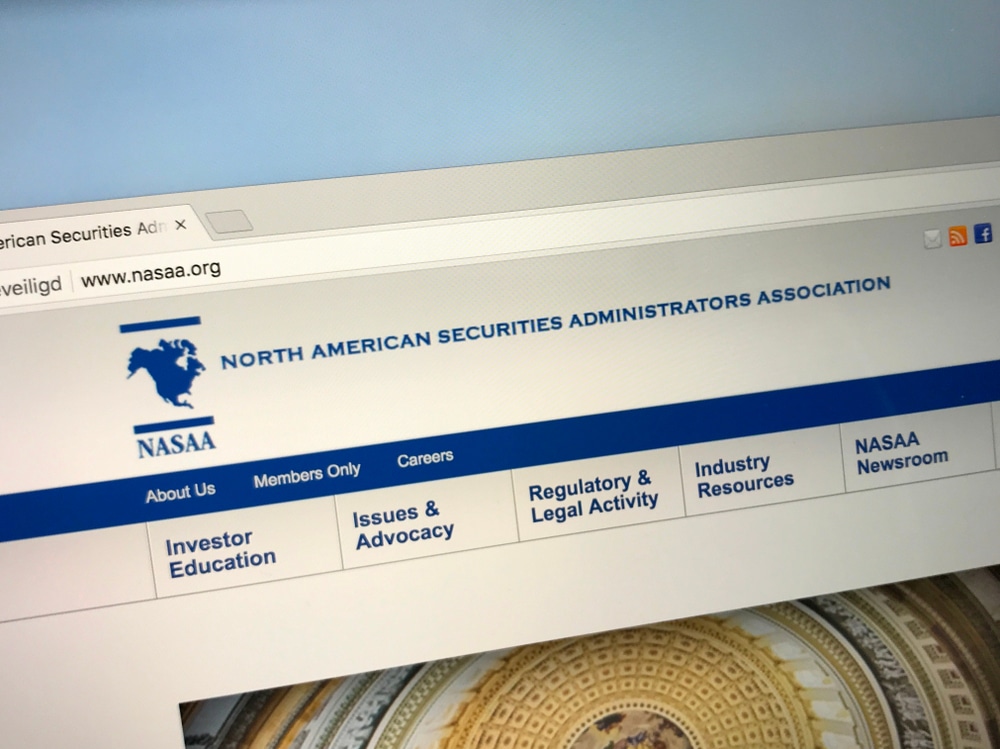 Another US state has announced that it will join the ranks of a continent-wide scheme to help fight the scourge of fraud in the cryptocurrency markets.
Maryland, which is located close to Washington DC on the eastern side of the United States, will sign up to join the Operation Cryptosweep alliance which is part of the North American Securities Administrators Association.
This initiative, which was first launched in May 2018, has so far had the consequence of over 330 investigations, and almost a hundred interventions by authorities.
It stretches over both the US and Canada, and there are over 40 local jurisdictions – including states in the US and provinces in Canada – which are on board.
According to a press release from the Attorney General of Maryland, the decision to join the new system is a way to ensure that investors are "extra cautious".
"Cryptocurrency investments are risky", Attorney General Brian E. Frosh was quoted as saying.
"Investors should be extra cautious when dealing with promoters who claim their offering does not have to be registered with securities regulators.
"Quick returns of 150% are as rare as Bigfoot. Make sure to do independent research the product before you invest. Be aware of the risks, and contact the Maryland Securities Division with any concerns before parting with your hard-earned money", he added.
The intervention appeared to come as a result of a specific incident in which the Securities Division of Maryland found itself responsible for going after a Bitcoin trading system.
This system is believed to have told traders that they could reap a maximum profit of 150% on whatever they invested without having to do anything further.
According to the official Operation Cryptosweep website, there is a particular focus on initial coin offerings (ICOs).
These are tools used to raise funds for a particular project or service. While many are legitimate, the wider ICO scene is considered to have a problem with fraud.
Operation Cryptosweep claims to have tackled a number of these as part of its ongoing activities.
"In April 2018, NASAA organized a task force of its member state and provincial securities regulators to begin a coordinated series of investigations into ICOs and cryptocurrency-related investment products", the website states.
"Regulators identified many cryptocurrency-related products and as part of its work, the task force identified hundreds of ICOs in the final stages of preparation before being launched to the public.
"These pending ICOs were advertised and listed on ICO aggregation sites to attract investor interest. Many have been examined and some were determined to warrant further investigation. A number of these investigations are ongoing and others resulted in enforcement actions", it adds.
It goes on to list a variety of organisations which have been targeted, and the agency responsible for the enforcement action.
Everything from emergency ceases and desist orders to consent orders have been released, and crimes from fraud and deceptive statements to the offering and selling of unregistered securities have been tackled.
---
Olympic Legend Usain Bolt Lost $12m in Savings Scam
24.01.2023
Usain Bolt loses $12m in an alleged investment scam Jamaican officials and the FBI are investigating investment manager Stocks and Securities Ltd Others are feared caught by the scheme Jamaican Olympic sprinter Usain Bolt has had a $12m savings and investment account he set up for his retirement wiped out.
Read more
Phoney Pastors Caught Running $28m Church-Based Ponzi Scheme
17.01.2023
Churchgoers targeted by scammers posing as pastors A total of $28m fraudulently taken from largely immigrant community Promises of 'financial freedom through God' undone by the fact the project was a massive Ponzi scheme Deception, distraction, and abuse of trust are standard tools of fraudsters.
Read more
Safest Forex Brokers 2023
Forex Fraud Certified Brokers
Stay up to date with the latest Forex scam alerts
Sign up to receive our up-to-date broker reviews, new fraud warnings and special offers direct to your inbox
Stay up to date with the latest Forex scam alerts