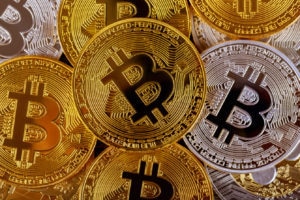 Authorities in the United States have laid charges at the door of nine individuals believed to belong to a cybercrime ring.
Six of the group, known as "The Community", are alleged to have caused havoc and financial losses through practices such as "SIM swapping", which involves a person's digital identity being compromised in order to access their financial data and crypto assets.
Three additional people involved are believed to have worked for mobile phone companies. Now, the Department of Justice has released indictments of various sorts against all nine.
The core six face charges of conspiracy to commit wire fraud, wire fraud and aggravated identity theft. The other three, from the phone companies, face criminal charges of wire fraud.
Overall, the group consists of eight American nationals and one Irish national. The Department of Justice is believed to be considering deporting the Irish national.
It is understood that the geographical range of the alleged crimes was expansive, covering everywhere from Iowa and Florida to Arizona and Connecticut.
The alleged scammers supposedly used two popular messaging apps, Telegram and Discord, to gain access. They then supposedly posed as official representatives of a telecommunications firm over the phone.
In an unusual development, it is believed that a mother from the US state of Michigan eavesdropped on a conversation involving her son in which he posed as an employee of the firm AT&T.
She then spoke to the authorities regarding the conversation, leading to the investigations being opened.
In total, it is understood that around $2.5 million was lost as a result of the alleged crimes.
In a statement, the Department of Justice said that "The Community" was focused on phone numbers – which they then "leveraged as a gateway".
"The indictment alleges that, once "The Community" had control of a victim's phone number, the phone number was leveraged as a gateway to gain control of online accounts such as a victim's email, cloud storage, and cryptocurrency exchange accounts", the statement said.
"For example, "The Community" would use their control of victims' phone numbers to reset passwords on online accounts and/or request two-factor authentication (2FA) codes that allowed them to bypass security measures."
A spokesperson for the Department added that it was important for all mobile phone users to ensure that they were not exposing themselves to risk.
"Mobile phones today are not only a means of communication but also a means of identification", said United States Attorney Matthew Schneider.
"This case should serve as a reminder to all of us to protect our personal and financial information from those who seek to steal it."
Angie Salazar, from the Immigration and Customers Enforcement group, added: "The allegations against these defendants are the result of a complex cryptocurrency and identity theft investigation led by Homeland Security Investigations, which spanned two continents."
"Increasingly, criminal groups are turning exclusively to web-based schemes to further their illicit activities, which is why HSI has developed capabilities to meet these threats head on", she said.
---
Olympic Legend Usain Bolt Lost $12m in Savings Scam
24.01.2023
Usain Bolt loses $12m in an alleged investment scam Jamaican officials and the FBI are investigating investment manager Stocks and Securities Ltd Others are feared caught by the scheme Jamaican Olympic sprinter Usain Bolt has had a $12m savings and investment account he set up for his retirement wiped out.
Read more
Phoney Pastors Caught Running $28m Church-Based Ponzi Scheme
17.01.2023
Churchgoers targeted by scammers posing as pastors A total of $28m fraudulently taken from largely immigrant community Promises of 'financial freedom through God' undone by the fact the project was a massive Ponzi scheme Deception, distraction, and abuse of trust are standard tools of fraudsters.
Read more
Safest Forex Brokers 2023
Forex Fraud Certified Brokers
Stay up to date with the latest Forex scam alerts
Sign up to receive our up-to-date broker reviews, new fraud warnings and special offers direct to your inbox
Stay up to date with the latest Forex scam alerts