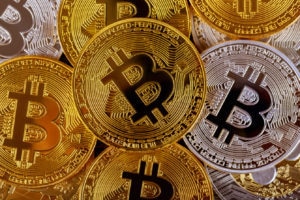 A leading US Congressman with a specific interest in the operation of cryptocurrencies has once again weighed in on the topic.
Representative Darren Soto, who represents the 9th district of Florida, has been a leading proponent of having cryptocurrencies classified as commodities – and therefore having them covered by the Commodity Futures Trading Commission (CFTC).

This is as opposed to the alternative, which would be classifying them as securities and having them regulated by the Securities Exchange Commission (SEC).
In his most recent statement on the matter, Soto – a member of the Democratic Party – said again that he believed the SEC wouldn't be an appropriate body for the task.
That, he claims, is because the SEC is particularly heavy-handed when it comes to regulation and that a "lighter touch" institution, such as the CFTC, is more appropriate.
"Those are agencies with a lighter touch and we have grown consensus among the industry that they'd be appropriate for the majority of these types of cryptocurrency transactions and the nature of these assets", he said.
Soto is considered to be a leading lawmaker in the field of cryptocurrencies.
Last month, for example, he co-sponsored a pair of bills in the US House of Representatives which covered the topic. He co-sponsored them alongside Representative Warren Davidson, a Republican representing the 8th district of Ohio.
The first of the two bills was the Virtual Currency Consumer Protection Act of 2018, which proposed to give the CFTC a clear role. Under the bill, the CFTC would become responsible for creating possible regulations within the cryptocurrencies market – a move which could, in theory, reduce crypto fraud in the long term.
If made into law, it would also give the CFTC the right to investigate issues of manipulated prices.
The other bill, called the US Virtual Currency Market and Regulatory Competitiveness Act, sought to improve the amount of policy research which takes place around the crypto market.
Despite the additional burdens it can sometimes place on companies in the crypto field, cryptocurrency regulation is seen as a good move by many crypto firms. This is because countries which have already grappled with the regulation issue are seen as less likely to suddenly introduce negative laws on the crypto issue and are therefore seen as less volatile places in which to conduct crypto-related business.
Countries such as Japan, which have established crypto regulation systems, also manage to enjoy successful crypto industries.
Whether or not the SEC decides to accept the definition proposed by Soto, however, is another matter.
Last year, SEC Chair Jay Clayton said that he didn't agree with redefining what "security" means in order to accommodate cryptocurrencies.
"We are not going to do any violence to the traditional definition of a security that has worked for a long time", he said.
"There's no need to change the definition. A token, a digital asset, where I give you my money and you go off and make a venture, and in return for giving you my money I say 'you can get a return'…that is a security and we can regulate that. We regulate the offering of that security and regulate the trading of that security", he added.
---
Safest Forex Brokers 2023
Forex Fraud Certified Brokers
CFDs are complex instruments and come with a high risk of losing money rapidly due to leverage. Between 74-89% of retail investor accounts lose money when trading CFDs. You should consider whether you understand how CFDs work and whether you can afford to take the high risk of losing your money.
Stay up to date with the latest Forex scam alerts
Sign up to receive our up-to-date broker reviews, new fraud warnings and special offers direct to your inbox
Stay up to date with the latest Forex scam alerts