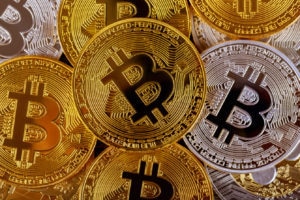 A leading UK regulatory body says it is considering banning all cryptocurrency derivatives.
The Financial Conduct Authority (FCA), which acts as a conduct regulator for the UK's financial services firms, said that it was about to begin consulting on whether or not to restrict the sale of derivatives based around cryptocurrency coins.
It will also look at whether CFDs (contracts for difference) which focus on cryptocurrencies should have restrictions placed on them.
These debates are expected to take place between January and March 2019.
The developments came in a policy paper from the Cryptoassets Taskforce, which is a joint initiative between the FCA, the Treasury and the Bank of England.
The FCA said that issues of "market integrity" were in play, suggesting that the Taskforce may be concerned about the potential for fraud.
"Given concerns identified around consumer protection and market integrity in these markets, the FCA will consult on a prohibition of the sale to retail consumers of all derivatives referencing exchange tokens such as BTC, including CFDs, futures, options and transferable securities", it said.
"To ensure that the integrity of these regulated markets is maintained, the FCA will not authorise or approve the listing of a transferable security or a fund that references exchange tokens (for example, exchange-traded funds) unless it has confidence in the integrity of the underlying market and that other regulatory criteria for funds authorisation are met."
The Taskforce's report, however, did acknowledge that the risks of fraud in the crypto space were not necessarily high, but that action was still needed, especially in the area of money laundering.
"The Taskforce has concluded that, while the use of cryptoassets for illicit activity remains low, these risks are increasing and the use of cryptoassets for money laundering is growing. The UK will not tolerate the use of cryptoassets in illicit activity, and the authorities will take strong action to address these risks by bringing all relevant firms into anti-money laundering and counter-terrorist financing (AML/CTF) regulation", it said.
The report also wades in to ongoing debates about the exact classification and legal status of many crypto assets. It commits the Taskforce to spending time working out what the definition of security tokens should be.
The FCA has entered the crypto debate in the past, and this is not the first time it has highlighted what it considers to be a risk of fraud.
In the first instance, it does not usually regulate financial products which are simple cryptocurrencies. However, it does have jurisdiction over crypto-related assets which fall under its typical remit.
In April of this year, for example, it warned crypto firms which thought they may fall under FCA rules to consult the "perimeter guidance" contained in its handbook.
However, on this occasion the FCA did point out that it would keep an eye on what was happening abroad before making decisions on how to proceed in Britain.
"The authorities will continue to monitor market developments and work with international counterparts to consider appropriate domestic and international responses", it said.
---
Olympic Legend Usain Bolt Lost $12m in Savings Scam
24.01.2023
Usain Bolt loses $12m in an alleged investment scam Jamaican officials and the FBI are investigating investment manager Stocks and Securities Ltd Others are feared caught by the scheme Jamaican Olympic sprinter Usain Bolt has had a $12m savings and investment account he set up for his retirement wiped out.
Read more
Phoney Pastors Caught Running $28m Church-Based Ponzi Scheme
17.01.2023
Churchgoers targeted by scammers posing as pastors A total of $28m fraudulently taken from largely immigrant community Promises of 'financial freedom through God' undone by the fact the project was a massive Ponzi scheme Deception, distraction, and abuse of trust are standard tools of fraudsters.
Read more
Safest Forex Brokers 2023
Forex Fraud Certified Brokers
Stay up to date with the latest Forex scam alerts
Sign up to receive our up-to-date broker reviews, new fraud warnings and special offers direct to your inbox
Stay up to date with the latest Forex scam alerts