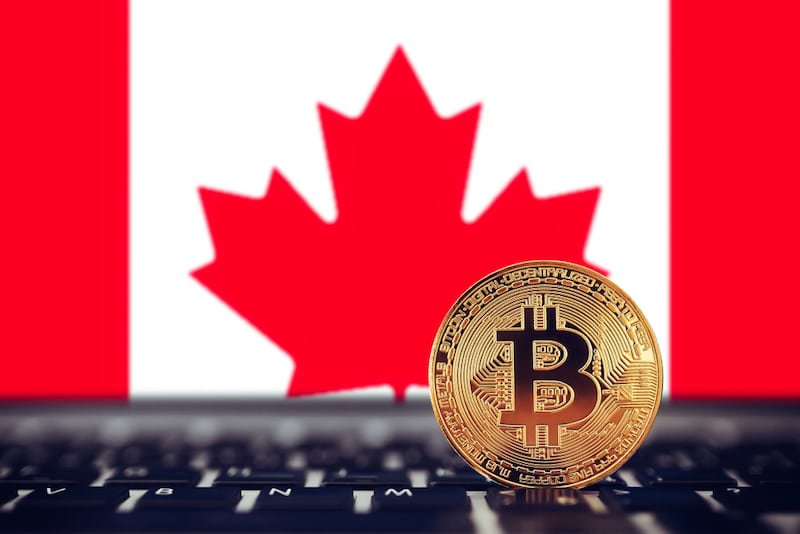 Two men from Canada have been hit by claims that the they participated in a Bitcoin fraud incident.
According to the US Department of Justice, 23-year-old Karanjit Singh Khatkar and 24-year-old Jagroop Singh Khatkar have both received charges of wire fraud, money laundering and more.
The pair are both from Surrey in the Canadian province of British Columbia.
The charges, which were issued by the United States Attorney's Office in the District of Oregon, focuses on their activities on Twitter.
It is believed that they operated a Twitter page which imitated the customer helpdesk of a legitimate crypto exchange, HitBTC.
However, the account allegedly operated by the two defendants was not the real thing. When a person from the US state of Oregon contacted what was allegedly their account, they asked her to send personal details which allowed them to enter her accounts on various websites, including her email and her actual HitBTC account.
It is believed that in total the defendants were able to steal 23.2 Bitcoins in this particular case.
At present, this is understood to be equal in value to $233,220 US dollars – meaning that it is a significant amount of cash.
Their alleged fraudulent behaviour was carried out separately. Karanjit Khatkar is understood to have carried out the alleged crime in this particular case but split the proceeds with Jagroop Singh Khatkar.
According to the statement, Karanjit Khatkar was arrested on July 18th of this year when he landed at an airport in Las Vegas.
Jagroop Singh Khatkar has not been taken into custody. It is understood by the authorities that he is in Canada.
They have both been charged with several counts of criminal activity. They have a count each of conspiracy to commit wire fraud and money laundering. Each one then has five further counts of wire fraud, and three of aggravated identity theft. Several counts of money laundering also apply to each.
In a statement, the Department of Justice outlined how the pair carried out their alleged crypto fraud.
"According to the indictment, beginning in October 2017 and continuing until August 2018, the defendants used a Twitter account with the name @HitBTCAssist to trick victims into thinking they were communicating with a customer service representative from HitBTC, a Hong Kong-based online platform used to exchange virtual currency", it explained.
"HitBTC provides its customers with web-based 'wallets' to store virtual currency and make transactions."
"Using the fraudulent Twitter account, the defendants responded to the Oregon victim's questions about withdrawing virtual currency from her HitBTC account.
It also touched on the use of a service called Kraken, which is another cryptocurrency exchange.
"The defendants convinced the victim to send information they could use to log on and take over her email, HitBTC and Kraken accounts. Kraken is a U.S.-based online platform that offers services similar to HitBTC", it said.
The case continues, and the Department of Justice emphasised that no party had yet been found guilty.
---
Olympic Legend Usain Bolt Lost $12m in Savings Scam
24.01.2023
Usain Bolt loses $12m in an alleged investment scam Jamaican officials and the FBI are investigating investment manager Stocks and Securities Ltd Others are feared caught by the scheme Jamaican Olympic sprinter Usain Bolt has had a $12m savings and investment account he set up for his retirement wiped out.
Read more
Phoney Pastors Caught Running $28m Church-Based Ponzi Scheme
17.01.2023
Churchgoers targeted by scammers posing as pastors A total of $28m fraudulently taken from largely immigrant community Promises of 'financial freedom through God' undone by the fact the project was a massive Ponzi scheme Deception, distraction, and abuse of trust are standard tools of fraudsters.
Read more
Safest Forex Brokers 2023
Forex Fraud Certified Brokers
Stay up to date with the latest Forex scam alerts
Sign up to receive our up-to-date broker reviews, new fraud warnings and special offers direct to your inbox
Stay up to date with the latest Forex scam alerts