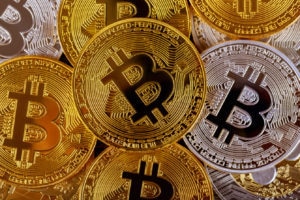 A group of people in Turkey who are alleged to have stolen in excess of $2 million US dollars from a crypto firm have been taken into custody.
A total of 24 people were arrested as part of the raids, which took place at the same time across Turkey. In total, the raids occurred in eight of the country's provinces.
The 24 people are alleged to have committed serious theft-related crimes as well as cybercrimes like hacking.
The attention of the police was first raised after a crypto firm told authorities in the country's largest metropolis, Istanbul, that a large value of various cryptocurrencies – including Ethereum, Ripple and Bitcoin – had been stolen from their wallets.
As part of an investigation, the Istanbul Cybercrime Branch Office worked out that two accounts, in particular, had been compromised – and that a total of 13 million Turkish lira, which is equivalent to more than $2.4 million US dollars and just over £1.9 million British pounds at the time of writing, had been taken.
When the police went to arrest the suspects, they discovered that they were using an unusual method of communication.
They were found to be conversing with each other online through a multiplayer game known as PlayerUnknown's Battlegrounds, or PUBG, which is part of the battle royale genre.
Upon arresting the suspects, police discovered 54,000 liras in fiat money. According to Turkish press, the police also made the perhaps unusual move of immediately providing a partial refund to the authorities of the firm which was allegedly scammed.
Following the arrests, 1.3 million Turkish lira worth of cryptocurrencies were sent to the firm.
In addition to Istanbul, some arrests were made in the country's capital Ankara. Other regions involved included Bursa, Izmir, Edirne, Afyonkarahisar, Antalya and Bolu.
Each member of the alleged criminal gang faces different punishments. Of the 24 people arrested, 22 were sent on to the Istanbul Courthouse in Çağlayan, while the remaining two were told by the prosecutor's office that they did not have to attend.
Once at court, six of the suspected crypto fraudsters were arrested. The remaining 16 were allowed to leave, but only with a judicial control condition attached.
Turkey has had a number of currency-related problems over the years. Until it was replaced in 2005, its old currency had suffered from hyperinflation – at one stage becoming one of the world's least valuable currencies.
Last year, the "new lira", as it is known, suffered a collapse in value and fell 50% in relation to the US dollar.
In the specific field of crypto fraud, there have been several cases of cybercrime reported to the authorities in Turkey.
In November of last year, for example, it was revealed that people in the country had taken 11 suspects into custody after they were accused of hacking wallets – in much the same vein as the 24 arrested recently.
In the case last year, 14 separate alleged victims went forward to police to say that their Bitcoin assets had been moved to other wallets against their will.
---
Olympic Legend Usain Bolt Lost $12m in Savings Scam
24.01.2023
Usain Bolt loses $12m in an alleged investment scam Jamaican officials and the FBI are investigating investment manager Stocks and Securities Ltd Others are feared caught by the scheme Jamaican Olympic sprinter Usain Bolt has had a $12m savings and investment account he set up for his retirement wiped out.
Read more
Phoney Pastors Caught Running $28m Church-Based Ponzi Scheme
17.01.2023
Churchgoers targeted by scammers posing as pastors A total of $28m fraudulently taken from largely immigrant community Promises of 'financial freedom through God' undone by the fact the project was a massive Ponzi scheme Deception, distraction, and abuse of trust are standard tools of fraudsters.
Read more
Safest Forex Brokers 2023
Forex Fraud Certified Brokers
Stay up to date with the latest Forex scam alerts
Sign up to receive our up-to-date broker reviews, new fraud warnings and special offers direct to your inbox
Stay up to date with the latest Forex scam alerts