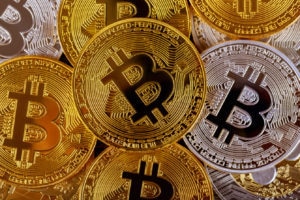 The national bank of Sweden has warned investors to stay away from a cryptocurrency offering styling itself as the "e-krona".
The Riksbank said that the e-krona project, which could see the national currency offered in electronic form as well as in its traditional print format, was still under consideration and that research into the feasibility of the project was still being carried out.

However, some websites are now selling a product which claims to be the e-krona, but it's not yet actually in existence.
In a statement, the Riksbank said that the investigation into whether or not an e-krona was a good idea began a couple of years ago, but that nothing had yet been finalised.
"In 2017, the Riksbank started a project aimed at examining whether the krona needs to be issued in an electronic form, an 'e-krona'. The project has not been concluded and no decision has been taken on issuing e-kronas", it said.
It described how many people were now discovering the fake e-krona apparently for sale on the web, or even through unsolicited marketing phone calls.
"However, on certain websites and in social media, claims have been made that it is possible to purchase e-kronas. The Riksbank has also been contacted by individuals describing how they have been called by companies claiming to be selling e-kronas on behalf of the Riksbank", it added.
It called on anyone who came across the scam e-krona to report it via a particular email address. "Please contact the Riksbank at [email protected] if you come across an offer to purchase e-kronas", it said.
The legitimate e-krona project has a long history in Sweden, and it was founded as early as 2016. It came in response to claims that both consumers and vendors are moving towards digital payment solutions in droves and that the trend is unlikely to reverse any time soon.
According to industry media, circulation of actual tangible money is dropping rapidly. It is believed, for example, that between 2009 and 2017 the amount of physical money circulating dropped by 40%.
A recent report has found that around 50% of retailers in Sweden plan to stop accepting cash by the middle of the next decade – suggesting that a real shift in the way currency is managed in the Scandinavian country is going to be needed.
When the project was first proposed, it was pointed out by Riksbank staff members that there was a lot still to be worked out.
Cecilia Skingsley, the deputy governor of the bank, said that there was no model to follow and that the issue needed to be properly investigated.
"The declining use of cash in Sweden means that this is more of a burning issue for us than for most other central banks. Although it may appear simple at first glance to issue e-krona, this is something entirely new for a central bank and there is no precedent to follow", she said.
---
Safest Forex Brokers 2023
Forex Fraud Certified Brokers
CFDs are complex instruments and come with a high risk of losing money rapidly due to leverage. Between 74-89% of retail investor accounts lose money when trading CFDs. You should consider whether you understand how CFDs work and whether you can afford to take the high risk of losing your money.
Stay up to date with the latest Forex scam alerts
Sign up to receive our up-to-date broker reviews, new fraud warnings and special offers direct to your inbox
Stay up to date with the latest Forex scam alerts