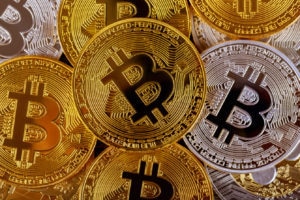 A major reserve bank on the African continent has announced it plans to tackle anonymous cryptocurrency investments.
The South African Reserve Bank, or SARB, has released a consultation paper which calls for a much more rigorous approach to monitoring on the part of providers.

SARB and other relevant authorities in South Africa are expected to act fast, with regulations predicted to be brought in as early as the first three months of 2019.
Under this new proposed regulation, it is expected that crypto wallet providers and other relevant organisations may need to list themselves and their services with the government.
According to industry press, the bank is making this move in order to "protect users and investors of cryptocurrencies".
At its core, the proposal aims to facilitate more effective monitoring of who is purchasing tokens in a blockchain environment – and what they are doing with them, too.
The proposals suggest a reduction in the level of anonymity around blockchain transactions.
However, the decentralised nature of blockchain transactions means that they are often anonymous by their very nature, so it could be the case that more clarity around this aim of the regulations is needed.
Another interesting element of the proposals is the fact that they will extend to companies which don't trade blockchain-related assets themselves, but which are auxiliary in nature.
For example, software providers which allow users to store their tokens in a designated safe place may well be subject to the new regulations if they are brought into force.
According to industry press, there is no intention of outright banning the trading of cryptocurrencies.
At the moment, governmental organisations in South Africa are largely powerless to do much to tackle crypto fraud.
On SARB's website, the answer to a frequently asked question about whether or not there "are compliance requirements or exchange controls applicable to virtual currencies/crypto-currencies" reveals the extent of the problem
"The South African Reserve Bank (SARB) does not oversee, supervise or regulate Virtual Currencies/Crypto-currencies (VCs) currently, but is continuing its effort to monitor this area as it evolves", it says.
"To reiterate the SARB's position, VCs are not recognised as legal tender in the Republic of South Africa (RSA) and any merchant or beneficiary may refuse VCs as a means of payment."
"VCs are not guaranteed/backed by SARB as it operates independently from the central bank and the users thereof are alerted to the potential risk of fluctuation in its value. There are currently no specific laws or regulations that govern the use of VCs in RSA. It follows, therefore, that currently no compliance requirements exist for local trading of VCs in RSA", it adds.
The bank also warns customers that all trading is, as of now at least, done at traders' own risks. "However, it should also be noted that no legal protection or recourse is afforded to users, traders or intermediaries of VCs and such activities are performed at the end-users sole and independent risk", it said.
---
Safest Forex Brokers 2023
Forex Fraud Certified Brokers
CFDs are complex instruments and come with a high risk of losing money rapidly due to leverage. Between 74-89% of retail investor accounts lose money when trading CFDs. You should consider whether you understand how CFDs work and whether you can afford to take the high risk of losing your money.
Stay up to date with the latest Forex scam alerts
Sign up to receive our up-to-date broker reviews, new fraud warnings and special offers direct to your inbox
Stay up to date with the latest Forex scam alerts