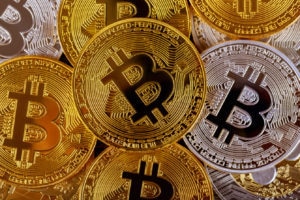 A law enforcement task force based in the US state of California has described the practice of SIM swapping as its "highest priority" when it looks to combat cryptocurrencies fraud.
REACT, which stands for Regional Enforcement Allied Computer Team, said that the phenomenon of SIM swapping was on the rise and that it was being perpetrated by people as young as 19.
The practice of SIM swapping is a common way for crypto fraudsters to access mobile phones illegitimately and then reach into crypto wallets without permission.
It involves contacting a telecoms provider to fraudulently change the mobile telephone number of a victim to a different SIM card.
Then, this card can be used in a different phone, but for all intents and purposes, the fraudster will be interacting as the victim.
It is also known as the "Port Out Scam", and current estimations from officials suggest that over a three figure number of victims exist in the US alone.
According to Samy Tarazi, who is a Sergeant in the Sheriff's Office in Santa Clara County in California and a supervisor for the REACT group, there is a distinctive age dimension to the groups of perpetrators as well, and that they are usually aged around their early twenties.
"We're talking about kids aged mainly between 19 and 22 being able to steal millions of dollars in cryptocurrencies", said Tarazi.
"We're now dealing with someone who buys a 99 cent SIM card off eBay, plugs it into a cheap burner phone, makes a call and steals millions of dollars. That's pretty remarkable."
In a statement to KrebsonSecurity, Tarazi also added that tackling the issue was an organisational priority for REACT.
"It's probably REACT's highest priority at the moment, given that SIM swapping is actively happening to someone probably even as we speak right now."
"For the amounts being stolen and the number of people being successful at taking it, the numbers are probably historic."
As other officials pointed out, crypto is, unfortunately, an easy target.
"[The attackers] are predominantly interested in targeting cryptocurrencies for the ease with which these funds can be laundered through online exchanges, and because the transactions can't be reversed", said John Rose, a Lieutenant with REACT.
Despite the efforts of the REACT team and others to combat this growing cryptocurrency fraud problem, the context of crypto makes it difficult for them to do this.
The level of anonymity which exists in the cryptocurrency world compounds the issue significantly. Ironically, this has even led to some SIM swappers speaking publicly – although anonymously – about how they go about the practice.
In an interview with the technology website Motherboard, one hacker outlined their SIM swapping process in great detail – and explained how it often revolves around bribery.
"Everyone uses them […] When you tell someone [who works at a telecoms company] they can make money, they do it", they said.
---
Olympic Legend Usain Bolt Lost $12m in Savings Scam
24.01.2023
Usain Bolt loses $12m in an alleged investment scam Jamaican officials and the FBI are investigating investment manager Stocks and Securities Ltd Others are feared caught by the scheme Jamaican Olympic sprinter Usain Bolt has had a $12m savings and investment account he set up for his retirement wiped out.
Read more
Phoney Pastors Caught Running $28m Church-Based Ponzi Scheme
17.01.2023
Churchgoers targeted by scammers posing as pastors A total of $28m fraudulently taken from largely immigrant community Promises of 'financial freedom through God' undone by the fact the project was a massive Ponzi scheme Deception, distraction, and abuse of trust are standard tools of fraudsters.
Read more
Safest Forex Brokers 2023
Forex Fraud Certified Brokers
Stay up to date with the latest Forex scam alerts
Sign up to receive our up-to-date broker reviews, new fraud warnings and special offers direct to your inbox
Stay up to date with the latest Forex scam alerts