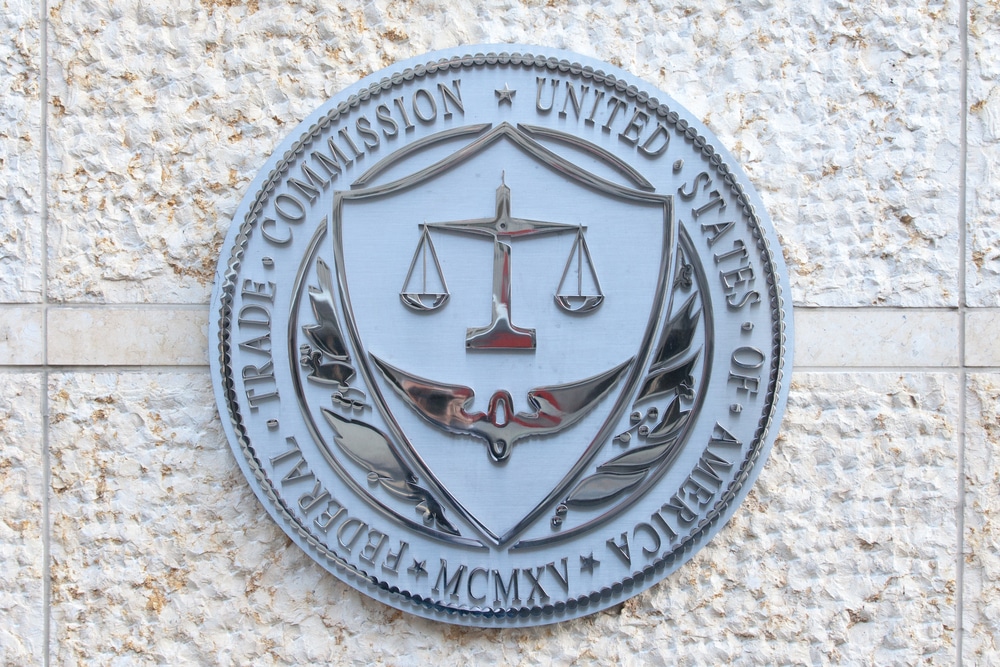 Defendants in an unusual case of alleged crypto fraud in the US have settled with a major regulator.
The Federal Trade Commission announced on Thursday that several defendants in a recruitment-based alleged crypto scam have committed to never participating in such schemes again.
They have also been hit with requirements to repay hundreds of thousands of US dollars between them.
The case focuses on two brands, Bitcoin Funding Team and My7Network. It is believed that these were multi-level marketing schemes, whereby each person recruited to sell a product is then encouraged to recruit more and more people – and often requires new recruits to purchase goods and services up front, then sell them on.
According to the Federal Trade Commission, however, Bitcoin Funding Team and My7Network were in fact "a type of pyramid scheme".
It is believed that the defendants took to social media websites and other online spaces to recruit participants.
One audacious claim said that investing a sum a little higher than $100 would lead to monthly earnings of $80,000.
In the end, however, very few of those who invested managed to get their cash back.
Four individuals have been punished as a result of the ruling.
Thomas Dluca has been ordered to pay the most, with his settlement amount coming to $453,932.
Scott Chandler will pay $31,000.
Eric Pinkston settled for $461,035, but the FTC said that he will only be required to pay $29,491 due to the position of his finances.
A fourth defendant, Louis Gatto, will be banned from participating in multi-level marketing schemes in the future, as will the other three defendants.
All four are also banned from lying about how much cash participants in any of their future business schemes might earn.
It is understood that the FTC's decision and proposed order was unanimously approved by five votes to nil. The case was filed in the US District Court for the Southern District of Florida.
In a statement, the FTC outlined exactly how the alleged scam operated.
"Bitcoin Funding Team and My7Network were chain referral schemes—a type of pyramid scheme", it said.
"These schemes depend on continual recruitment of new participants to generate revenue. A fourth defendant, Scott Chandler, promoted Bitcoin Funding Team and another deceptive cryptocurrency scheme, Jetcoin, which promised participants a fixed rate of return, but failed to deliver on these claims", the FTC alleged.
It emphasised the technological nature of the alleged scam, which is common in cases of this sort.
"The defendants promoted the cryptocurrency programs through websites, YouTube videos, social media, and conference calls, claiming, for example, that Bitcoin Funding Team could turn a payment of the equivalent of just over $100 into $80,000 in monthly income.
"The FTC alleges, however, that the structure of the schemes ensured that few would benefit. In fact, most participants failed to recoup their initial investments", it added.
The FTC is a major US government body which aims to create market conditions conducive to competition between businesses and to ensure that consumers are empowered.
---
Olympic Legend Usain Bolt Lost $12m in Savings Scam
24.01.2023
Usain Bolt loses $12m in an alleged investment scam Jamaican officials and the FBI are investigating investment manager Stocks and Securities Ltd Others are feared caught by the scheme Jamaican Olympic sprinter Usain Bolt has had a $12m savings and investment account he set up for his retirement wiped out.
Read more
Phoney Pastors Caught Running $28m Church-Based Ponzi Scheme
17.01.2023
Churchgoers targeted by scammers posing as pastors A total of $28m fraudulently taken from largely immigrant community Promises of 'financial freedom through God' undone by the fact the project was a massive Ponzi scheme Deception, distraction, and abuse of trust are standard tools of fraudsters.
Read more
Safest Forex Brokers 2023
Forex Fraud Certified Brokers
Stay up to date with the latest Forex scam alerts
Sign up to receive our up-to-date broker reviews, new fraud warnings and special offers direct to your inbox
Stay up to date with the latest Forex scam alerts