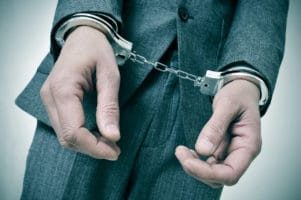 A man who traded foreign exchange in New Zealand has been charged with allegations of significant financial fraud.
Russell Angus Maher, who is 52 years old, appeared in front of Auckland District Court earlier this week, where he faced almost fifty counts of "using forged documents".
The 47 counts in total pertained to his work for his company Forex Brokers Limited, which is also known as FBL.
Forex Brokers Limited is now out of business and has been placed into liquidation.
According to allegations raised by New Zealand's Serious Fraud Office, Maher created forgeries which he then passed on to his clients in order to mislead them about what he was doing. It is alleged that he concealed the fact that his firm was facing financial problems by creating these documents.
If Maher is found guilty, he could face a maximum imprisonment period of ten years for each charge. He was granted bail and was told he must reappear at the court on July 23rd.
In a statement, the Serious Fraud Office pointed out that Maher operated his firm for over twenty years.
He "operated a foreign exchange broking business from 1995 until 2017. Mr Maher provided foreign exchange services through Forex Broker Ltd (FBL)", the statement read.
"Mr Maher was the sole director and shares of the company were held by him and his wife."
The statement also emphasised Maher's connection to the car industry, where he was believed to have been held in high esteem.
"Car yards and other importers used FBL's services. FBL was placed in liquidation in April 2017 and Mr Maher was declared bankrupt in November 2018", the statement read.
"The SFO alleges Mr Maher provided clients with forged documents that deliberately misrepresented the status of the transactions he was meant to carry out. He is believed to have used forged documents to disguise that FBL was in financial difficulty", it added.
New Zealand's Serious Fraud Office was created in 1990 and is dedicated to looking into accusations of high-level financial crime. It describes itself as "integral to New Zealand's reputation for transparency, integrity, fair-mindedness and low levels of corruption".
Despite its perception as a low crime country, New Zealand faces its fair share of alleged forex crime.
This is not the first time that the country's fraud investigators have made international headlines. In 2018, for example, it pursued the case of Kelvin Clive Wood, a man who created a forex Ponzi scheme using two firms, Forex (NZ) Limited and Forex NZ 2000 Limited.
It is believed that 18 people lost a total of $7 million as part of the scheme. At first, Wood pled not guilty when he appeared at the court in December last year. However, he changed his plea in March of this year – and said he was guilty of "obtaining by deception" and "theft by person in a special relationship".
Wood will be sentenced at the same court at which Maher will reappear – and his sentencing will take place the day after Maher's reappearance.
---
Olympic Legend Usain Bolt Lost $12m in Savings Scam
24.01.2023
Usain Bolt loses $12m in an alleged investment scam Jamaican officials and the FBI are investigating investment manager Stocks and Securities Ltd Others are feared caught by the scheme Jamaican Olympic sprinter Usain Bolt has had a $12m savings and investment account he set up for his retirement wiped out.
Read more
Phoney Pastors Caught Running $28m Church-Based Ponzi Scheme
17.01.2023
Churchgoers targeted by scammers posing as pastors A total of $28m fraudulently taken from largely immigrant community Promises of 'financial freedom through God' undone by the fact the project was a massive Ponzi scheme Deception, distraction, and abuse of trust are standard tools of fraudsters.
Read more
Safest Forex Brokers 2023
Forex Fraud Certified Brokers
Stay up to date with the latest Forex scam alerts
Sign up to receive our up-to-date broker reviews, new fraud warnings and special offers direct to your inbox
Stay up to date with the latest Forex scam alerts