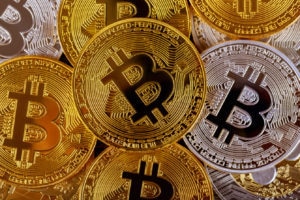 A leading member of a US regulatory commission has shared her views on how the crypto regulatory framework in the US should operate.
Hester Peirce, a Commissioner at the Securities and Exchange Commission, said in a speech that "entrepreneurship and innovation do not have the happiest of relationships with regulation" – and claimed that describing blockchain as a totally decentralised system was perhaps too simplistic.
Speaking at the Protecting the Public While Fostering Innovation and Entrepreneurship: First Principles for Optimal Regulation event at the University of Missouri School of Law, Peirce openly admitted that the SEC found it difficult to regulate crypto effectively.
"This area has challenged many regulators around the world, and the SEC is certainly no exception. We, along with other regulators, are asking how existing rules apply in this space and whether a new regulatory framework would work better", she said.
"If we act appropriately, we can enable innovation on this new frontier to proceed without compromising the objectives of our securities laws—protecting investors, facilitating capital formation, and ensuring fair, orderly, and efficient markets", she added.
The SEC has had a complicated relationship with crypto over the years.
Earlier this month, for example, a report from the SEC said that it would keep a close eye on cryptocurrency providers to ensure that investors were remaining protected.
It is still believed to be searching for ways to define as accurately as possible which assets are, technically, securities.
In her wide-ranging speech, Peirce attempted to engage with these questions by touching on the essential nature of blockchain systems, and how they are both similar and different to other major modes of economic activity.
Decentralisation, she argued, was a clear part of the traditional economy too – and quoted Bitcoin's founder, Satoshi Nakamoto, in her speech.
"Blockchain-based networks offer a new way of coordinating human action that does not fit as neatly within our securities framework", she said.
"Satoshi Nakamoto, in the white paper that introduced bitcoin to the world, envisioned a "network [that] is robust in its unstructured simplicity." Uncoordinated nodes work together toward a common end "with little coordination".
For Peirce, one of the most crucial parts of the blockchain regulation project was that the existence of ICOs, or initial coin offerings, demonstrated that sometimes centralisation did exist in blockchain.
She also referenced the Howey test, an old-fashioned method of determining what is and isn't security, which is now often used in crypto regulation.
"As Director Hinman [the SEC's Director of Corporation Finance] noted in his speech, it is the nature of the transaction that determines whether an offering of securities has occurred, not the item being sold.
"The oranges in Howey were not securities standing on their own, nor were the groves in which they grew. By contrast, the overall package sold to investors—the 'opportunity to contribute money and to share in the profits of a large citrus fruit enterprise managed and partly owned by [third parties]'—was a securities offering and therefore triggered federal securities law" she said.
---
Olympic Legend Usain Bolt Lost $12m in Savings Scam
24.01.2023
Usain Bolt loses $12m in an alleged investment scam Jamaican officials and the FBI are investigating investment manager Stocks and Securities Ltd Others are feared caught by the scheme Jamaican Olympic sprinter Usain Bolt has had a $12m savings and investment account he set up for his retirement wiped out.
Read more
Phoney Pastors Caught Running $28m Church-Based Ponzi Scheme
17.01.2023
Churchgoers targeted by scammers posing as pastors A total of $28m fraudulently taken from largely immigrant community Promises of 'financial freedom through God' undone by the fact the project was a massive Ponzi scheme Deception, distraction, and abuse of trust are standard tools of fraudsters.
Read more
Safest Forex Brokers 2023
Forex Fraud Certified Brokers
Stay up to date with the latest Forex scam alerts
Sign up to receive our up-to-date broker reviews, new fraud warnings and special offers direct to your inbox
Stay up to date with the latest Forex scam alerts