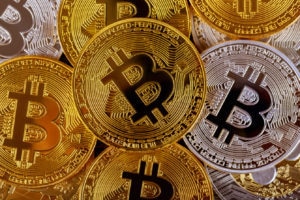 A major global search engine has announced that it has blocked more than five million proposed adverts relating to cryptocurrencies in 2018 alone.
Bing, which is owned by the corporation Microsoft, said that it made the decision on the basis of crypto being what it described as "a prime target for fraudsters."
It made the findings public in a blog post entitled "Ad quality year in review 2018", which was credited to Neha Garg and Brian Hagelin.
The report itemised a number of key content areas which it blocked – placing cryptocurrencies into the same section as weapons.
It described the reasons behind the platform's decision to ban crypto advertising altogether.
"Cryptocurrency as an asset class saw a bull run in 2018, increasing valuations multi-fold. The high returns and volatility of cryptocurrencies invited a lot of interest from retail investors and speculators looking to make a quick return", it said.
"There wasn't much regulatory oversight, and the overall pseudo-anonymity built into currencies like bitcoin made cryptocurrency a prime target for fraudsters and scam artists to defraud end-users.
"Bing Ads therefore decided to ban cryptocurrency content from our advertising platform and blocked more than 5 million ads containing cryptocurrency content", it added.
More generally, the report from Bing pointed out a number of ways in which the types of fraud that it warned against can occur.
"While digital advertising is incredibly powerful and open, it is also prone to abuse by bad actors trying to defraud and deceive users by delivering harmful and misleading ads, with persuasive content and innocent looking URLs that lead to phishing, malware attacks and other types of fraud", the report said.
Elsewhere in the online advertising industry, cryptocurrency providers have sometimes faced difficulties getting their messages out there.
Both Google and Facebook have run similar prohibitions on crypto-related content at one stage or another – which is particularly significant given that the sites are believed to have a combined control of more than three-fifths of the online advertising world.
However, Facebook decided to let crypto adverts back through in June of last year, provided that the content was pre-approved by Facebook staff. Google now permits such adverts, but the firms looking to advertise have to be properly regulated.
In a statement released at the time, Facebook also said that it would move to ban certain other products, including initial coin offerings, which mimic real-world initial public offerings and are used by cryptocurrency providers to raise funds for projects and schemes.
"Starting June 26, we'll […] allow ads that promote cryptocurrency and related content from pre-approved advertisers. But we'll continue to prohibit ads that promote binary options and initial coin offerings", it said.
In its guidelines, Facebook said that it would ask potential crypto advertisers a wide range of questions before deciding whether or not to approve an application.
They will need to divulge details of "any licenses they have obtained, whether they are traded on a public stock exchange, and other relevant public background on their business", it said.
---
Olympic Legend Usain Bolt Lost $12m in Savings Scam
24.01.2023
Usain Bolt loses $12m in an alleged investment scam Jamaican officials and the FBI are investigating investment manager Stocks and Securities Ltd Others are feared caught by the scheme Jamaican Olympic sprinter Usain Bolt has had a $12m savings and investment account he set up for his retirement wiped out.
Read more
Phoney Pastors Caught Running $28m Church-Based Ponzi Scheme
17.01.2023
Churchgoers targeted by scammers posing as pastors A total of $28m fraudulently taken from largely immigrant community Promises of 'financial freedom through God' undone by the fact the project was a massive Ponzi scheme Deception, distraction, and abuse of trust are standard tools of fraudsters.
Read more
Safest Forex Brokers 2023
Forex Fraud Certified Brokers
Stay up to date with the latest Forex scam alerts
Sign up to receive our up-to-date broker reviews, new fraud warnings and special offers direct to your inbox
Stay up to date with the latest Forex scam alerts