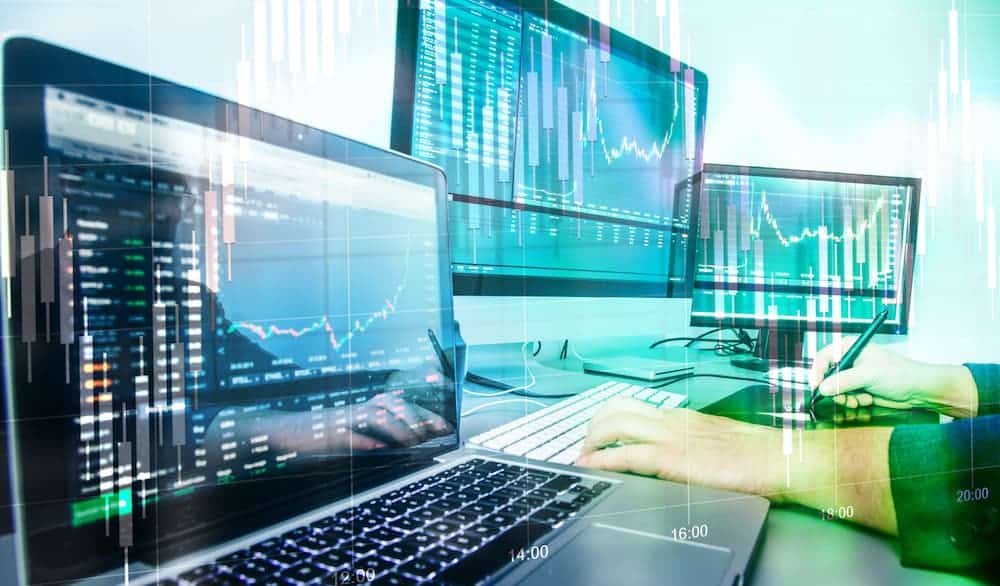 Jupiter Holdings added to the FCA Warning List
The threat posed by the clone firm is such that the FCA has released a cautionary statement
Jupiter Holdings is doing an effective job of trying to catch traders out, but these are the ways to avoid falling for their scam
The 2022 shakeup of the global financial system is resulting in more people looking to trade forex to make a return on significant realignments in the currency markets. Today, the forex market has grown to $2.4 quadrillion dollars. It offers countless opportunities to run strategies based on how inflation, recessions, and interest rates impact the currencies of respective countries. The catalogue of unprecedented events affecting the global economy offers a range of trading opportunities – however, keeping up-to-date on how to ensure your broker is trustworthy and reliable is essential.
Market risk, the chance of you putting on a bad trade, is one thing but ensuring any profits you do make are returned to you and not syphoned off by a fraudulent broker is essential. There's nothing more disappointing than making a 'paper' profit to find out you've not only been cheated out of the gains but have also lost your initial capital.
Applying common sense and double-checking are the core elements of avoiding falling for a scheme that looks too good to be true. A more detailed breakdown of how to spot a fraudulent broker is detailed here. It is also worth drawing on the resources provided by market regulators who share the same interest in keeping forex traders safe.
FCA Warning List
The latest update from the FCA on scam brokers can be found using the FCA Warning List. This search engine allows traders to double-check if a firm they are thinking of opening an account with is legitimate or not. There is also the need to watch out for 'cloned' firms, which is the process where fraudulent brokers mimic the details of another firm, but direct clients to unofficial phone numbers or email addresses.
One recent addition to the list of cloned firms to avoid is Jupiter Holdings, which runs its scam operations using the website addresses www.jupiterholdings.co.uk, www.jupiterholdings.net, and www.jupiterholdingsltd.com. The risk presented by this clone of a legitimate firm was sufficient enough to trigger the FCA to send out a market bulletin warning investors of the need to avoid the fraudulent operation.
The cloned firm Jupiter Holdings has done a thorough job of trying to blend in as much as possible so that it's able to catch out unsuspecting traders. It has a UK phone number with a London area code, so avoid cold calls from +44 203 307 4103. Also, avoid the plausible enough sounding email address [email protected]
Jupiter Holdings is not related in any way to the legitimate firm, Jupiter Asset Management Limited, which it is trying to impersonate. That entity, with the website address https://www.jupiteram.com/, is a market giant with thousands of long-standing customers.
Final Thoughts
This highlights the degree of care required when setting up a new broker account. If you want to trade but are concerned about how easy it could be to slip into the clutches of a scam broker, then heading to the Forex Fraud list of trusted brokers is an ideal first step towards safer trading.
Crowdsourcing information about scam brokers can help others avoid falling into the traps set by disreputable brokers, and you can share your experiences here. If you would like to know more about this particular topic or have been scammed by a fraudulent broker, you can contact us at [email protected]
---
Olympic Legend Usain Bolt Lost $12m in Savings Scam
24.01.2023
Usain Bolt loses $12m in an alleged investment scam Jamaican officials and the FBI are investigating investment manager Stocks and Securities Ltd Others are feared caught by the scheme Jamaican Olympic sprinter Usain Bolt has had a $12m savings and investment account he set up for his retirement wiped out.
Read more
Phoney Pastors Caught Running $28m Church-Based Ponzi Scheme
17.01.2023
Churchgoers targeted by scammers posing as pastors A total of $28m fraudulently taken from largely immigrant community Promises of 'financial freedom through God' undone by the fact the project was a massive Ponzi scheme Deception, distraction, and abuse of trust are standard tools of fraudsters.
Read more
Safest Forex Brokers 2023
Forex Fraud Certified Brokers
Stay up to date with the latest Forex scam alerts
Sign up to receive our up-to-date broker reviews, new fraud warnings and special offers direct to your inbox
Stay up to date with the latest Forex scam alerts