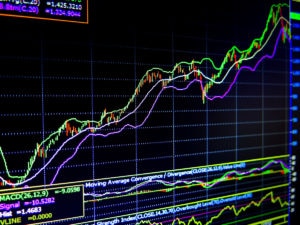 The US Financial Industry Regulatory Authority (FINRA) has released a white paper containing details of recent regulatory technology (RegTech) developments.
The United States private corporation, which acts to enforce regulation and arbitration operations of the New York Stock Exchange, has researched advances within the securities industry that may have far-reaching implications for broker-dealers and for investors in forex trading.
FINRA conducted an extensive review on the emergence of RegTech tools and how they are being used by the securities industry. The publication of the new report highlights the review's most important findings.
The paper identifies both the benefits and risks that can result from the implementation by broker-dealer firms as they begin to make more use of RegTech tools.
In terms of benefits, risk management innovations are likely to come via increased levels of automation, which should also increase efficiency. However, there are also issues such as customer data privacy that could face increased risks from a range of security concerns, which is one of the main reasons FINRA has asked for comments from industry stakeholders.
The deadline for feedback submissions is November 30th, 2018.
Increased RegTech role
RegTech is now playing a much bigger part in the day to day activities of brokers, dealers and other participants in the forex community. This means that regulators must keep up to date with the latest technology and trends.
Senior Director of the Office of Emerging Regulatory Issues, Haimera Workie, explained: "FINRA's report provides an initial contribution to our ongoing conversation with market participants about how RegTech tools can help enhance compliance efforts in order to keep markets fair and investors safe."
FINRA is a not-for-profit regulator and the organisation's FINRA360 programme has set aside resources to create a picture of how innovative tech is impacting markets. Last year, it also established an Innovation Outreach Initiative aimed at creating a dialogue within the securities industry about financial technology. The new white paper report is the latest step in the programme.
The Innovation Outreach Initiative
The Innovation Outreach Initiative was established by FINRA in June last year. A team drawn from various departments within the organisation took on the responsibility of carrying out the initiative.
By working in close contact with professionals from across the spectrum of the industry, real-time intelligence has been gathered on a range of fintech issues.
The team also conducts events and forums aimed at including third parties in a process of sharing information, experiences, ideas and concerns.
The whole process of assessing how the rise of RegTech is affecting markets is aimed at keeping pace with an industry environment that is rapidly changing. The effects of these changes need to be observed in order to maintain investor protection while also assuring the overall integrity of the markets.
---
Olympic Legend Usain Bolt Lost $12m in Savings Scam
24.01.2023
Usain Bolt loses $12m in an alleged investment scam Jamaican officials and the FBI are investigating investment manager Stocks and Securities Ltd Others are feared caught by the scheme Jamaican Olympic sprinter Usain Bolt has had a $12m savings and investment account he set up for his retirement wiped out.
Read more
Phoney Pastors Caught Running $28m Church-Based Ponzi Scheme
17.01.2023
Churchgoers targeted by scammers posing as pastors A total of $28m fraudulently taken from largely immigrant community Promises of 'financial freedom through God' undone by the fact the project was a massive Ponzi scheme Deception, distraction, and abuse of trust are standard tools of fraudsters.
Read more
Safest Forex Brokers 2023
Forex Fraud Certified Brokers
Stay up to date with the latest Forex scam alerts
Sign up to receive our up-to-date broker reviews, new fraud warnings and special offers direct to your inbox
Stay up to date with the latest Forex scam alerts