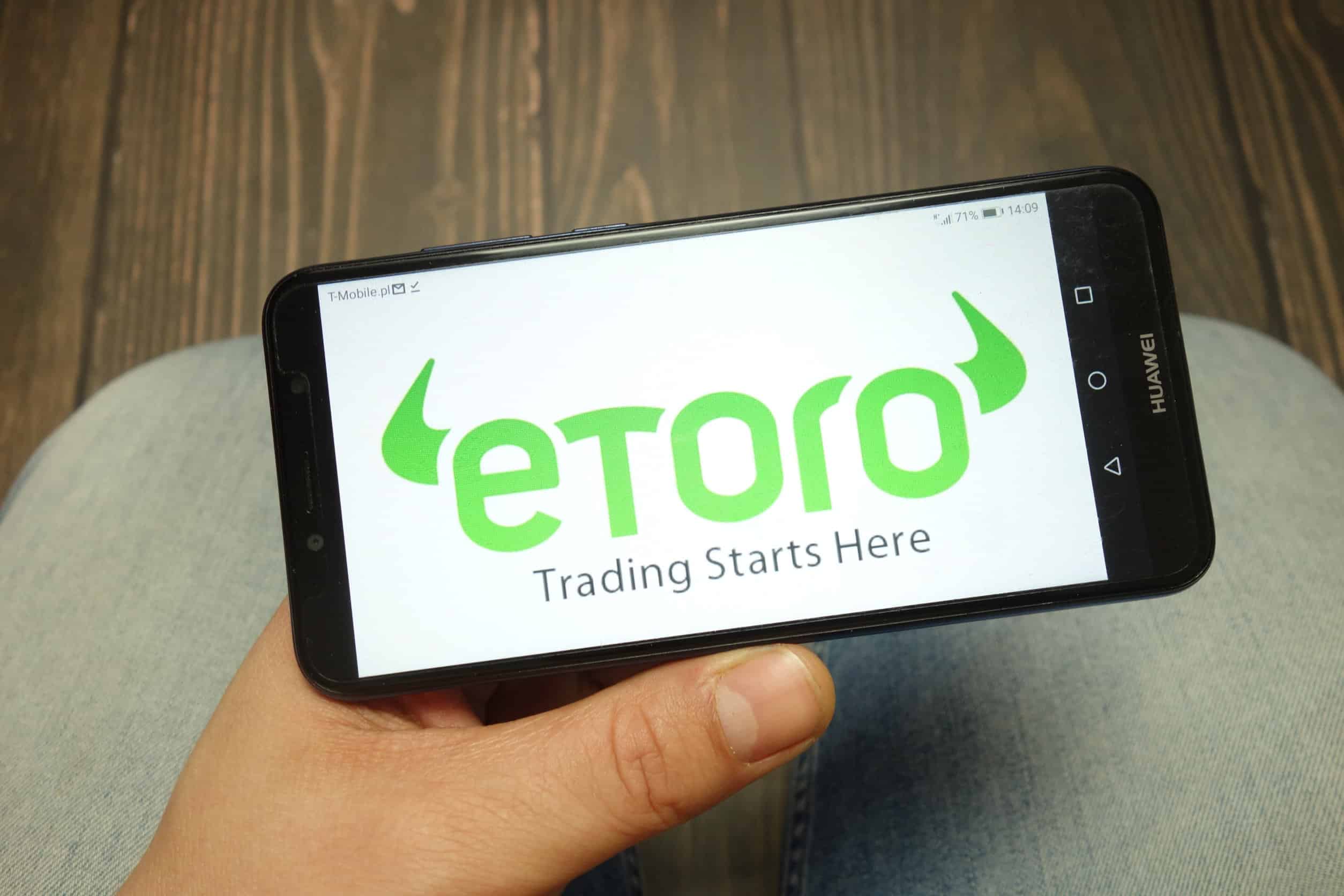 A recent reorganisation by broker eToro regarding the markets it offers clients has thrown up some interesting insights into current investment trends. Trading with the direction of market momentum, not against it, is rule number one of successful trading, and the new assets on offer reflect which markets are becoming increasingly popular.
In a message to clients last Wednesday, the ever-popular broker announced it would provide markets in 45 new markets. Considering the broker has +20m registered accounts, that reflects a significant opening up of interest in 'hot' markets such as uranium and US infrastructure.
eToro's New Global X Uranium ETF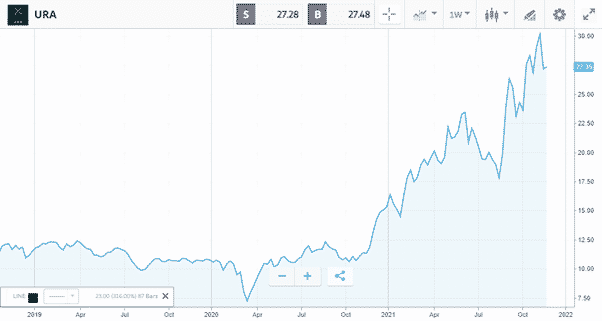 Source: eToro
Uranium: The Next Big Thing – Again?
The nuclear power sector was forced to work through an existential crisis when the Fukushima reactor meltdown of 2011 reminded the world of the risks associated with the industry. Demand for uranium plummeted, and the prices of uranium stocks quickly followed.
Interest in the sector has been rekindled by the political momentum behind a move away from carbon-sourced energy. With reducing carbon emissions becoming the pre-eminent concern of global leaders, nuclear is once more pitching for a larger share of the worldwide energy market. That has been reflected in the price of uranium mining stocks. Between the 15th of March 2020 and the 7th of November 2021, the Global X Uranium ETF value rocketed by 316%. The ETF allows traders to buy a basket of uranium stocks with one click. It's a high risk-return proposition; however, purchasing a fund-style product does at least mitigate single-stock risk. It's more than a coincidence that the Global X Uranium ETF is one of 45 new markets eToro has just made available to its clients.
How To Invest In US Infrastructure
US infrastructure ETFs are another of the 45 new markets eToro is now offering. This follows the recent news that President Joe Biden had secured the passage of his infrastructure bill and an eye-watering $1Trn federal spending program.
eToro's New Global X US Infrastructure ETF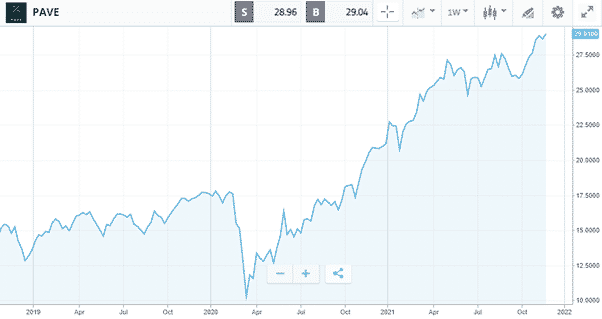 Source: eToro
Investments in projects of such scale can pan out in unexpected ways, and ETFs allow investors to take positions in a wide range of stocks, all of which have the potential to be winners. Taking positions in single stocks is always an option but does run the risk of a severe case of FOMO kicking in if that firm doesn't tap into the spending programme as expected. The new Global X US Infrastructure ETF again allows eToro clients to buy into a basket of US infrastructure stocks in a single trade.
Researching new investment opportunities can involve working through the granular detail of company balance sheets or finding a bunch of corresponding technical analysis signals. The move by one of the world's biggest brokers to open up trading in particular markets is another way of establishing which way the market is heading.
Crowdsourcing information about scam brokers can help others avoid falling into the traps set by disreputable brokers, and you can share your experiences here. If you want to know more about this particular topic or have been scammed by a fraudulent broker, you can also contact us at [email protected]
---
Olympic Legend Usain Bolt Lost $12m in Savings Scam
24.01.2023
Usain Bolt loses $12m in an alleged investment scam Jamaican officials and the FBI are investigating investment manager Stocks and Securities Ltd Others are feared caught by the scheme Jamaican Olympic sprinter Usain Bolt has had a $12m savings and investment account he set up for his retirement wiped out.
Read more
Phoney Pastors Caught Running $28m Church-Based Ponzi Scheme
17.01.2023
Churchgoers targeted by scammers posing as pastors A total of $28m fraudulently taken from largely immigrant community Promises of 'financial freedom through God' undone by the fact the project was a massive Ponzi scheme Deception, distraction, and abuse of trust are standard tools of fraudsters.
Read more
Safest Forex Brokers 2023
Forex Fraud Certified Brokers
Stay up to date with the latest Forex scam alerts
Sign up to receive our up-to-date broker reviews, new fraud warnings and special offers direct to your inbox
Stay up to date with the latest Forex scam alerts