---
86% of retail investor accounts lose money when trading CFDs with this provider. You should consider whether you can afford to take the high risk of losing your money.
---
It is another day in the life of Plus500, as vultures begin to circle what they perceive as the latest road kill in the forex industry. Plus500 is a "leading provider of Contracts for Difference (CFD's), delivering trading facilities on shares, forex, commodities and indices, alongside innovative trading technology", per its website, and its shares are also traded on the London Stock Exchange. The events that led up to the current carnage began on the 18thof May when the Financial Conduct Authority (FCA) ostensibly froze client accounts of the firm, and share values went into a 39% tailspin on the exchange.
With each passing day, another flurry of company posts and related-party comments hit the airways, fanning the flames of a fire that refused to diminish in any way. Customers are left with withdrawal requests that are ignored, and affiliate partners are being wooed away by the competition with reckless abandon. While major shareholders like JP Morgan Chase began reducing their stake in the firm, other investors have had a field day shorting the stock. From a sky-high value of £7.75 attained before the crisis set in, shares for Plus500 have nosedived 65% to £2.48 before staging a modest recovery.


The Internet, however, is abuzz with a level of negativity that is not often seen on the web, even when anonymity permits more nasty sarcasm than is normal in common human face-to-face discourse.
Comments from angry traders dominate the blogosphere
. Their beef is that Plus500 is ignoring them. Why cannot the firm refund its customers now is the loudest cry of pain. Unfortunately, to refund even one dollar would violate a direct order from the FCA, an offense that would only make things worse and result in fines and jail time. The FCA did permit one exception and that was to permit clients with open positions to close them. From that point on, however, the same restrictions would apply regarding withdrawals and other activity – all ID documentation must be verified.
The good news is that, if audited financial statements are to be believed (Price Waterhouse Coopers is one of the world's best audit firms and has its reputation on the line, as well), then the firm is not in bad financial shape. The company made over $100 million in pre-tax profits in 2014 and has similar balances of free cash, independent of client accounts that are segregated in separate accounts. The FCA undoubtedly verified this fact during their control audit. Customers will get access to funds once ID documentation is verified. On the other hand, shareholders have lost a combined $650 million in share value from this debacle. It will take years to recover those losses.
---
86% of retail investor accounts lose money when trading CFDs with this provider. You should consider whether you can afford to take the high risk of losing your money.
---
What are a few comments from traders and should they be concerned?
Over 2,000 comments have been registered on the ForexFraud.com website alone, mostly from frustrated and extremely irate traders that have had their accounts frozen and do not understand the current circumstances or trust the management team at Plus500. Here are just a few representative examples with our response:
Comment: "Just received a notification that my account has been authorized. I can open close positions, i did not try to withdraw as i want to trade with the money. Regards." And "Yes, is working, just requested a withdraw of 50£ and is waiting approval. Looks like is back to normal."
ForexFraud.com: This comment is a recent one that indicates that progress is being made, accounts are becoming active again, and withdrawal requests are being honored. We have shown this one first to allay the rampant fear that seems to pervade the Plus500 community of traders.
Comment: "Plus500 transfers London clients to Cyprus – LeapRate Exclusive"
ForexFraud.com: New concerns have been raised over this recent article. The account transfer occurred for one where the original ID information was not valid. It may also have been a non-UK account. Plus500 has to split up the work in order to use existing staff resources, i.e., 40 staff are working on the problem, but some are in London and the others are in Cyprus. CySEC has implemented new rules similar to FCA regulations and would be working in concert with the FCA. We do not see a problem here. Customer deposits would still be segregated.
Comment: "Call your Credit Card Company and tell them what happened. Ask for a CHARGE BACK because of fraud."
ForexFraud.com: Yes, this is one option that you could take, but it is not recommended. Plus500 would protest the accusation of fraud, and then you would find yourself tied up in a paperwork mess that could last six months and could get your card account terminated, as well. 
Comment: "I don't understand and my patience is lost… Your company has a problems, you should give all money back for customers, and resolve your problems first."
ForeFraud.com: This comment summarizes the vast majority of complaints about the utter incompetence of Plus500's management. Yes, they should have seen the problem coming long ago (the FCA started their control audit in January). Yes, they could have handled it better by giving clients a choice, but they did not. They missed important FCA deadlines, and clients then paid the price in delays. The edicts from the FCA, however, prevented any refunds until more current ID documentation had been verified. Since accounts are now being opened and withdrawals processed, we can only assume that progress is being made and that the FCA has given their approval for re-opening accounts.
Comment: "Plus500 in uk customers should call the police and the prosecution of the crime of theft of their money."
ForexFraud.com: Yes, you could call the police, but this would be a waste of time. The FCA works closely with law enforcement authorities, and they would undoubtedly have already notified CySEC in Cyprus and regulators in Israel about the ongoing investigation and non-compliance issues. Regulators in each jurisdiction are more than likely overseeing the daily actions of Plus500 staff at each office, as we speak. As compliance requirements are met, accounts will become active again.
---
86% of retail investor accounts lose money when trading CFDs with this provider. You should consider whether you can afford to take the high risk of losing your money.
---
What caused the momentary recovery in share price?
A local hedge fund, Odey Asset Management (Odey), stepped in and bought another large tranche of stock, upping its ownership position to 19% ahead of the annual stockholders meeting called for today. The renewed support of the firm's major shareholder quickly stimulated a broad based rally, driving Plus500 shares up in value by 37 pence to a share price of £2.85. As an insider, Odey should have been well aware of the following financial data that was published by Reuters a few hours back:
Group cash position of $92.2m as at 26 May 2015; this excludes customer cash retained separately in segregated accounts;
Year to date revenues of $107.9m are in excess of those achieved in whole of first half of 2014;
Trading and financial performance has been impacted by recent events, in typically quieter Q2;
Remediation actions now up to full speed to re-approve customer accounts.
The Reuters release was taken from a statement from the management of Plus500 made public before its Annual General Meeting (The full Annual Report can be accessed by clicking here). The company statement went on to say that, "The board reiterates that the company's accounts, along with those of its subsidiary, Plus500UK Limited, have received unqualified audit opinions from PwC and the directors are comfortable with the disclosures made therein."
What else transpired at the Plus500 Annual General Meeting?
One of the benefits of dealing with a publicly traded company is that there is a measure of transparency that is rarely found in more private enterprises. Audited financial statements, management discussion of results, required disclosures based on local securities' law, and annual meetings where the potential wrath of stockholders must be met head on with explanations for any controversies or business issues facing the firm.
With all that has happened of late, one would have expected open warfare, senior staff dismissals, and a multitude of heads rolling in the hallways at this year's AGM. Such was not the case. The audited financial statements were unqualified, a good thing, and an abundance of financial data that was disclosed also provided evidence that Plus500 is not in any financial difficulty at the present. Yes, it will take time and money to comply with the edicts from the FCA, estimated to be another month at a total price tag of $6 million. Pre-tax profits of $138 million for 2014 will easily cover this projected cost.
Founder and chief executive Gal Haber and chairman Alastair Gordon have retained their positions, but have agreed to waive any approved pay increases until after the current controversy has been fully resolved. According to Gordon, the firm "has taken a number of lessons away from this current situation and is determined to restore Plus500's business to full health. We assure customers and shareholders that Plus500 has a sustainable business model and is managed and governed by a board which is committed to transparency and robust compliance."
It was also disclosed that the account freeze affected nearly one half of the firm's accounts. Significant staffing resources, at least 40 staff members, have been devoted to the documentation issues that may take another month and another $4 million to correct. No forecasts were offered as to how the revenues of Plus500 would be impacted in the long run. One analyst quipped, "The statement does not provide key information on customer behaviour once their accounts are unlocked or how many accounts have been unfrozen to date."
---
86% of retail investor accounts lose money when trading CFDs with this provider. You should consider whether you can afford to take the high risk of losing your money.
---
What was the nature of the documentation issues found faulty by the FCA?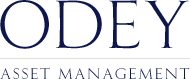 The FCA has actually made public its terms that must be met by Plus500 in a file that can be downloaded from the Internet. The statement is in two parts, the first being in lengthy legalese, while the latter spells out the requirements in a brief summary of compliance details. An excerpt of the brief summary of terms follows:
"2. The requirement is that Plus500 must:
(a) prohibit all account activity of existing customers; and
(b) not accept deposits from or open accounts for new customers
until it has obtained and verified those customers' due diligence information in accordance with the Money Laundering Regulations 2007.
3. For the avoidance of doubt:
(a) "prohibit all account activity" means 'freeze accounts' to prevent further deposits, trading activity or withdrawals.
(b) The requirements in paragraph 2 do not apply to the accounts of customers for whom Plus500 has obtained and verified adequate customer due diligence information."
Plus500 was given until 15 May 2015 to comply with documentation requirements or face demanded account freezes. The firm had been in hyper-growth mode, adding new clients at a breakneck pace. Forex brokers for the most part comply with Anti-Money Laundering statutes, but many tend to bend the rules a bit by only verifying necessary identity documents before honoring a withdrawal request. They leave it up to the customer to fulfill documentation needs at their own pace, which generally happens at the same time that they submit a withdrawal request.
The FCA obviously took issue with this business practice of delay that seemed prevalent at Plus500, the detection of which more than likely occurred during a routine audit of the firm's compliance activities that began last January. Plus500 reaches several million traders, some in the UK and some in other foreign locations. Ensuring that three forms of ID information are valid and on file for over one half of these customers will be a labor-intensive and time-consuming task, but the FCA's position is that this work should have been performed long ago, when the client accounts were first opened.
Will the firm be fined? Chairman Alastair Gordon thinks not, suggesting that there is no evidence that any fines will be levied: "There's no provision at the moment because there's no evidence that we need one. The "lesson learned" is that "regulatory and compliance procedures were not good enough." Chief executive Gal Haber had previously stated that, "The current situation is regrettable, and we apologise to customers whose accounts are frozen; we intend to resolve these issues within as short a time as possible. We will update customers and shareholders with the progress being made over the coming days and weeks."
---
86% of retail investor accounts lose money when trading CFDs with this provider. You should consider whether you can afford to take the high risk of losing your money.
---
Concluding Remarks
As was previously reported in another article, Plus500 has been "a darling on the London Stock Exchange that had recently achieved a $1 billion market cap after its 2013 IPO." The firm had also been experiencing dramatic growth, achieving one million client trading accounts in 2010 and accelerating from there to the present. From a marketing perspective, they have joined the high ranks by signing a major sports sponsorship deal with the Spanish champions Atlético de Madrid football club, and the combination of all of these efforts has contributed to an accelerating share price, as well, until last week.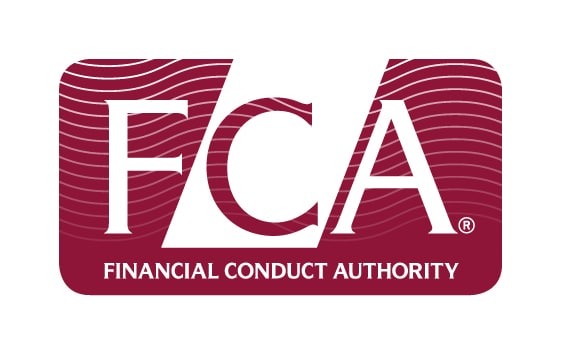 Customer complaints are raging on the Internet, despite assurances from Plus500 management. Patience is a rare commodity when your account has been frozen, and your withdrawal requests have disappeared down a black hole. Like it or not, the FCA pulled the plug, flexed its muscles, and chose to make a public spectacle of Plus500. After recent large-scale scandals in the foreign exchange industry, regulators the world over have now taken off the gloves and have become more aggressive. In other words, Plus500 may only be the tip of the iceberg. Only time will tell if other firms will have similar compliance issues and mandates to perform before account freezes take hold.
As for customers with Plus500 frozen accounts, patience is required. The good news is that all customer deposits are in segregated accounts, held separate from the ongoing operating capital of the firm that stands at $92.2 million. Public companies must also abide by a number of quality standards, and, if the reaction of shareholders to the firm's AGM is any indication, the insiders have confidence in the management, the audited financial statements, and the ongoing business model of Plus500. Odey Asset Management has also upped their stake to 19%, another good sign that the firm is on solid financial footing. Hopefully, there are no other issues hiding in the wings that could delay access to funds or impair share values. Only time will tell.
---
86% of retail investor accounts lose money when trading CFDs with this provider. You should consider whether you can afford to take the high risk of losing your money.
---
---
Safest Forex Brokers 2023
Forex Fraud Certified Brokers
CFDs are complex instruments and come with a high risk of losing money rapidly due to leverage. Between 74-89% of retail investor accounts lose money when trading CFDs. You should consider whether you understand how CFDs work and whether you can afford to take the high risk of losing your money.
Stay up to date with the latest Forex scam alerts
Sign up to receive our up-to-date broker reviews, new fraud warnings and special offers direct to your inbox
Stay up to date with the latest Forex scam alerts