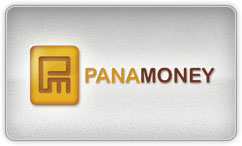 Managed forex trading accounts can be suspect at best, but PanaMoney Technologies seems to have perpetrated a clear fraud by soliciting funds for their managed accounts, read more about managed account fraud. The first red flag about this probable High Yield Investment Plan or HYIP scam (learn about HYIP scams) would be its headquarters address, which is Panama City, Panama.

Apparently, the popular but highly questionable company, which claimed on its website to be: "The next stage in managed forex trading", had been going strong for almost two years when things began to fall apart around March of 2010. At this time, investors began having difficulty accessing the funds in their managed accounts held with the company.
Furthermore, many investors report having had their money simply disappear from their accounts, often because of an "early withdrawal" penalty that PanaMoney apparently charged to investors who claim they had not even requested a withdrawal.
PanaMoney was One of the Top HYIPs
According to many sources, the company had been doing fine for quite a long period and had been paying out clients regularly. Nevertheless, as with most HYIP scams, the paying out period generally ends at the point at which the company stops getting fresh money. This leaves the newly invested clients and those who left their principal and earnings in PanaMoney accounts as the ones left taking the losses.
While their official website is thankfully no longer accessible at its former URL, a Spanish language site still contains information about PanaMoney's account structure and their impressive and quite unrealistic profitability claims, as do Internet archives like the Wayback Machine.
In a screenshot of their former site's "About Us" section, they eassure their potential customers that they are using:
"The most advanced and efficient currency trading technology along with the best-quality performance, competitive services, bona fide practices, excellent customer support service and fund safety."
That same "About Us" section also contains the address for the company in Panama, as well as their Panamanian incorporation documents submitted and stamped by all the government agencies and the Panamanian Treasury. Their legal agent appears to be Fernando Enrique Montero de Gracia.
PanaMoney Managed Accounts Structure
The types of accounts, the purported daily profit, the deposit amount range and minimum deposit time period for each type of managed account offered by this probable HYIP scam were as follows:
Trial – the basic account size started at $30 to $49, and would be held by PanaMoney for a minimum of 16 days, yielding a maximum daily interest return of 0.5%.
Beginner – the second account size started at $50 to $99, had a 100 day minimum and offered a 1% average daily return, or a return of 100% at the end of 100 days.
Standard – these accounts required deposits from $100 to $999 and would be held by PanaMoney for a minimum of 180 days. According to the site, they paid out 1.3% per day in interest.
Intermediate – $1,000 to $4,999 deposit amounts, with a 180 day minimum investment period and a 1.6% interest payout daily.
Advanced – $5,000 to $9,999 deposit amounts, with a 180 day minimum investment period and a 1.9% interest payout daily.
Professional – $10,000 to $14,999 deposit amounts, with a 180 day minimum investment period with a 2.2% daily interest payment.
Expert – $15,000 to $19,999 deposit amounts, with a 180 day minimum investment period with a 2.5% daily interest payment and
VIP – $20,000 and up deposit amounts, with a 180 day minimum investment period with a 2.8% daily interest payment.
What Former PanaMoney Clients Say
It now appears that part of the ongoing PanaMoney scam was that many of their clients had their accounts supposedly hacked by a third party. In these cases, they had their e-mail addresses changed along with their banking information for withdrawals and the passwords for those accounts, according to clients who posted complaints on online forex fraud forums.
After being hacked, the client account would subsequently be drained by the "third party" with an early withdrawal request. This results in a 12% commission fee plus forfeiture of all profits made in the account while the account was open, according to the online posters.
One unfortunate client stated that they originally invested $17,000 with the company in January of 2009. By March of 2010, the account was apparently worth $160,000, from which the account holder then withdrew $23,000.
Later that month, PanaMoney was sent an e-mail stating that the account holder had the intention of closing the account at the end of the required 180-day investment period. Two days later, as the account holder was reinvesting the day's profits, the account balance apparently disappeared before their eyes.
The previously over $160,000 account balance was drained, leaving it with a negative balance of $6,700.00 because of the early withdrawal penalty and the forfeit of all of the trading profits. The client contacted the company immediately since it had happened while they watched their account online.
The company responded by saying that the early withdrawal was already processed and the transaction was irreversible, so they refused to do anything about the issue. Nevertheless, it begs the question as to why anyone in their right mind would forfeit a $160,000 account for a small withdrawal?
Citing its Terms of Service, the company basically told the client that they could not be held accountable, and that PanaMoney was not responsible for any unauthorized activity in the client's account. That was in addition to claiming that the transaction in the client's account was irreversible.
Conclusion – Beware of PanaMoney and Its HYIP Ilk
After reading the abovementioned report by a former PanaMoney client, along with the posts of dozens of other disgruntled former customers who had their accounts cleaned out by PanaMoney, just about anyone would be rightly suspicious about this company being an outright HYIP forex fraud.
Also, due to the fact that PanaMoney's official web presence is now virtually non-existent, this reviewer strongly recommends exercising a great deal of caution when it comes to entrusting money to PanaMoney. This warning also goes for any other type of managed forex account company, since many of them are outright HYIP Ponzi scheme scams whose ultimate failure to pay generally seems just a matter of time.
Basically, regardless of the amount of credibility these operations start out with, and the success that people apparently initially enjoy with these schemes, a point of reckoning will inevitably occur after the Ponzi scheme fraudsters have paid out what they intended.
At this point, they usually just arrange to make themselves scarce, taking whatever they can of the stolen funds with them and leaving clients with as little legal recourse as possible.
Unfortunately, these forex scams seem to depend on taking advantage of people's greed and ignorance, which seems to be sufficiently prevalent among investors to provide fertile ground for new and more sophisticated forex scams to relieve them of their funds.
Accordingly, remember to beware of unrealistically high profit claims (read more) and always perform your due diligence to make sure that a forex scammers' next dupe is not going to be you.
Read the following interesting HYIP and Ponzi schemes:
The "nice" guy Joel Nathan Ward stole $11.3 million from more than 100 investors.
The Cyber Market Group Ponzi fraud.
The Finanzas Forex HYIP fraud.
---
Safest Forex Brokers 2023
Forex Fraud Certified Brokers
CFDs are complex instruments and come with a high risk of losing money rapidly due to leverage. Between 74-89% of retail investor accounts lose money when trading CFDs. You should consider whether you understand how CFDs work and whether you can afford to take the high risk of losing your money.
Stay up to date with the latest Forex scam alerts
Sign up to receive our up-to-date broker reviews, new fraud warnings and special offers direct to your inbox
Stay up to date with the latest Forex scam alerts