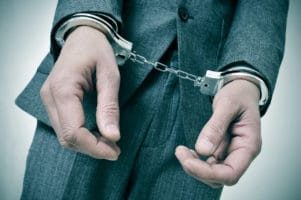 A significant crackdown on illegal foreign exchange dealers has taken place in a major African nation.
Police in Zimbabwe said that they had taken almost 200 currency dealers into custody in the space of the last seven days.
They were arrested on suspicion of breaking the Exchange Control (Amendment) Regulations, 2017. Arrests took place across the southern African country, which has a population of over 17 million.
According to police, the dealers were causing a "serious" risk to the country's economy.
"The Zimbabwe Republic Police, having noted that activities by illegal foreign currency dealers were posing a serious security and economic threat to the country, embarked on a countrywide operation meant to enforce Statutory Instrument 122A of 2017, Exchange Control (Amendment) Regulations, 2017 (No.5), which criminalises the illegal trading in foreign currency", said Paul Nyathi, who is a spokesperson for the National Police Assistant Commissioner.
"This operation is being done in conjunction with relevant stakeholders", he added.
However, it is not the only allegation of forex fraud currently besetting the country.
According to local news reports released this week, the Reserve Bank of Zimbabwe has suspended four of its senior officials as a result of a financial scandal alleged to involve forex fraud.
One of the communications officials working for Finance Minister Mthuli Ncube had accused them on social media of being involved in illicit forex trading practices. However, it had remained unclear as to whether the four would face any action over the allegations.
However, the Bank yesterday released a statement saying that it would, in fact, take action against the four men.
"The Reserve Bank of Zimbabwe (the 'Bank') wishes to advise members of the public that following allegations of impropriety levelled against senior officials of the Bank…the Bank has found it necessary, for the sake of transparency and good corporate governance, that the allegations be followed through and investigated in line with the Bank's Employment Code of Conduct", it said in the statement.
"Consequently, on 22 October, the Bank suspended the quartet from employment for an indefinite period to pave way for the investigations.
"Once the investigations have been concluded, the public shall be advised of the outcome and the appropriate corrective action to be taken as dictated by the outcome of the investigations", the statement concluded.
Unconfirmed rumours have accused the Reserve Bank of Zimbabwe of getting involved in "money changing", a practice which allegedly involves the covert printing of cash in Zimbabwean dollars. Allegedly, this then gets converted into foreign currencies – which are then passed on to the country's elites.
Zimbabwe's currency has long since been a source of economic problems. In the late 2000s, for example, a hyperinflation level of 79,600,000,000% was recorded, and many citizens struggled to buy ordinary items.
This led to many Zimbabweans attempting to convert their local dollars into foreign currency as a way of preserving their value, a development which is only likely to have fuelled the demand for black market currency exchange services and entrenched them in the country's culture.
---
Olympic Legend Usain Bolt Lost $12m in Savings Scam
24.01.2023
Usain Bolt loses $12m in an alleged investment scam Jamaican officials and the FBI are investigating investment manager Stocks and Securities Ltd Others are feared caught by the scheme Jamaican Olympic sprinter Usain Bolt has had a $12m savings and investment account he set up for his retirement wiped out.
Read more
Phoney Pastors Caught Running $28m Church-Based Ponzi Scheme
17.01.2023
Churchgoers targeted by scammers posing as pastors A total of $28m fraudulently taken from largely immigrant community Promises of 'financial freedom through God' undone by the fact the project was a massive Ponzi scheme Deception, distraction, and abuse of trust are standard tools of fraudsters.
Read more
Safest Forex Brokers 2023
Forex Fraud Certified Brokers
Stay up to date with the latest Forex scam alerts
Sign up to receive our up-to-date broker reviews, new fraud warnings and special offers direct to your inbox
Stay up to date with the latest Forex scam alerts