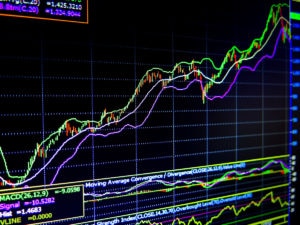 A man from New Zealand has told of how he was scammed out of his life savings and into transferring large sums of cash across borders – by someone pretending to be a love interest online.
The man, named only as Mark, said that he had made a number of forex transactions to a person he met on the internet claiming to be a woman named Connie.
However, it turned out that he was conversing with an organised criminal who spun him a story designed to encourage cross-border transactions from New Zealand to a variety of nations.
These are believed to have included Malaysia as well as the US and the UK.
In total, Mark is believed to have suffered a loss of $1.2 million New Zealand dollars. This sum included the value of the farmland he had inherited from his family. At first, he sent $30,000 to the woman in a foreign transaction. However, her story then later evolved into a more complex one, and she began to claim that she had an inheritance – of gold – which she could not access until a certain sum of cash was paid.
She even claimed that the American government was involved, and Mark continued to make forex transactions.
"This woman Connie told me her parents had been killed in a car accident", he said, in remarks reported by the New Zealand Herald.
"I talked to her [on Facebook] for about two or three months. And then she told me she had inherited some gold, and needed money to pay fees to have it released by the American government. And I went along with it", he continued.
In comments to the Herald, a fraud education manager in the country named Bronwyn Groot, who has been working on Mark's case, pointed out that there was also an emotional dimension to the scam as well as a financial one.
"The tragedy of romance scams is that people not only lose money but also have their hearts broken. They go through a grieving process over losing someone they thought they loved, and who they thought loved them."
Groot also claimed that it wasn't unusual for the scams to occur either, and that many people in New Zealand had fallen victim to them.
"Unfortunately these Kiwis discover the person they thought they were talking to is, in fact, a sophisticated organised crime ring", Groot added.
Figures quoted by the paper and sourced by internet security group Netsafe appeared to back up Groot's claims.
It said that losses to "romance scams" in general, as they are known, totalled $8.7 million in just the first nine months of last year.
Forex scams involving cash transfers across borders are also common in the country.
Just last year, for example, the country's Serious Fraud Office brought a case against a foreign exchange trader named Kelvin Clive Wood.
The SFO alleges that he caused losses of more than $7 million New Zealand dollars through a forex Ponzi scheme.
---
Olympic Legend Usain Bolt Lost $12m in Savings Scam
24.01.2023
Usain Bolt loses $12m in an alleged investment scam Jamaican officials and the FBI are investigating investment manager Stocks and Securities Ltd Others are feared caught by the scheme Jamaican Olympic sprinter Usain Bolt has had a $12m savings and investment account he set up for his retirement wiped out.
Read more
Phoney Pastors Caught Running $28m Church-Based Ponzi Scheme
17.01.2023
Churchgoers targeted by scammers posing as pastors A total of $28m fraudulently taken from largely immigrant community Promises of 'financial freedom through God' undone by the fact the project was a massive Ponzi scheme Deception, distraction, and abuse of trust are standard tools of fraudsters.
Read more
Safest Forex Brokers 2023
Forex Fraud Certified Brokers
Stay up to date with the latest Forex scam alerts
Sign up to receive our up-to-date broker reviews, new fraud warnings and special offers direct to your inbox
Stay up to date with the latest Forex scam alerts