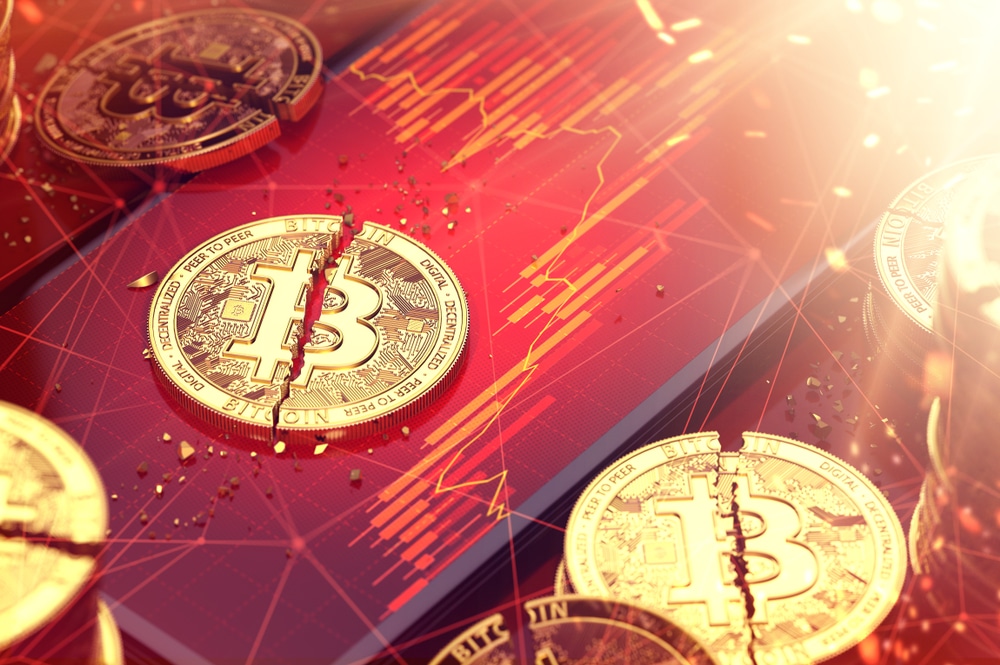 A new right-wing political party in Britain has made the crypto press this week after it announced policies covering crypto and specifically tackling the problem of crypto fraud.
The National Liberal Party, which is described in some crypto press outlets as a far-right political party, wrote a post on its website in which it both outlined its own opinions on cryptocurrencies – and revealed its own take on how other political parties address the issue.
In the post, it states that the British government doesn't go far enough towards tackling crypto fraud by organised crime.
"The current policy is a non-policy", it argues.
"While our government professes to abhor organized crime and money laundering, it takes a hands-off approach to organized crime firms using crypto currency, many of them based in Eastern Europe. The sheer volume of transactions makes this a national security threat."
"Therefore it is no surprise that none of the leading political parties in the UK have formulated a workable crypto currency platform", it says.
The post also makes reference to what the National Liberal Party considers to be the political positions of other British political parties.
It claims that the Conservative Party has taken only a cursory approach to regulation, and that this has been reflected in the position of the Financial Conduct Authority.
"The Conservative Party claims some regulating is in order but the lack of a coherent policy by the FCA belies that", it says.
It states that the: "Labour Party on the other hand believes Cryptocurrency is a Ponzi Scheme and would regulate it out of business according to Diane Abbot (sp) speaking as Shadow Home Secretary."
It is not clear whether these perceptions are accurate. The National Liberal Party was right to quote Abbott, and she is on record with Business Insider as calling Bitcoin a "Ponzi scheme".
The Conservative government of Theresa May spearheaded many reforms to the crypto world and instituted a number of policies in the area.
Last year, for example, former British Chancellor of the Exchequer Philip Hammond created a "task force" for cryptocurrency regulation.
"I am committed to helping the sector grow and flourish, and our ambitious sector strategy sets out how we will ensure the UK remains at the cutting edge of the digital revolution", he said at the time.
"As part of that, a new task force will help the U.K. to manage the risks around crypto assets, as well as harnessing the potential benefits of the underlying technology."
In its message, the National Liberal Party also focused on a number of other areas pertaining to crypto fraud – including, unusually, the use of the .io top-level domain.
"The misuse of Companies House and Top-Level Domain .io by crypto criminals should be investigated and measures taken to insure the Crown is not an accomplice to crimes", it said.
It did offer a fundamentally positive vision of crypto, saying that it is "here to stay" and "offers an alternative to traditional currencies".
---
Olympic Legend Usain Bolt Lost $12m in Savings Scam
24.01.2023
Usain Bolt loses $12m in an alleged investment scam Jamaican officials and the FBI are investigating investment manager Stocks and Securities Ltd Others are feared caught by the scheme Jamaican Olympic sprinter Usain Bolt has had a $12m savings and investment account he set up for his retirement wiped out.
Read more
Phoney Pastors Caught Running $28m Church-Based Ponzi Scheme
17.01.2023
Churchgoers targeted by scammers posing as pastors A total of $28m fraudulently taken from largely immigrant community Promises of 'financial freedom through God' undone by the fact the project was a massive Ponzi scheme Deception, distraction, and abuse of trust are standard tools of fraudsters.
Read more
Safest Forex Brokers 2023
Forex Fraud Certified Brokers
Stay up to date with the latest Forex scam alerts
Sign up to receive our up-to-date broker reviews, new fraud warnings and special offers direct to your inbox
Stay up to date with the latest Forex scam alerts