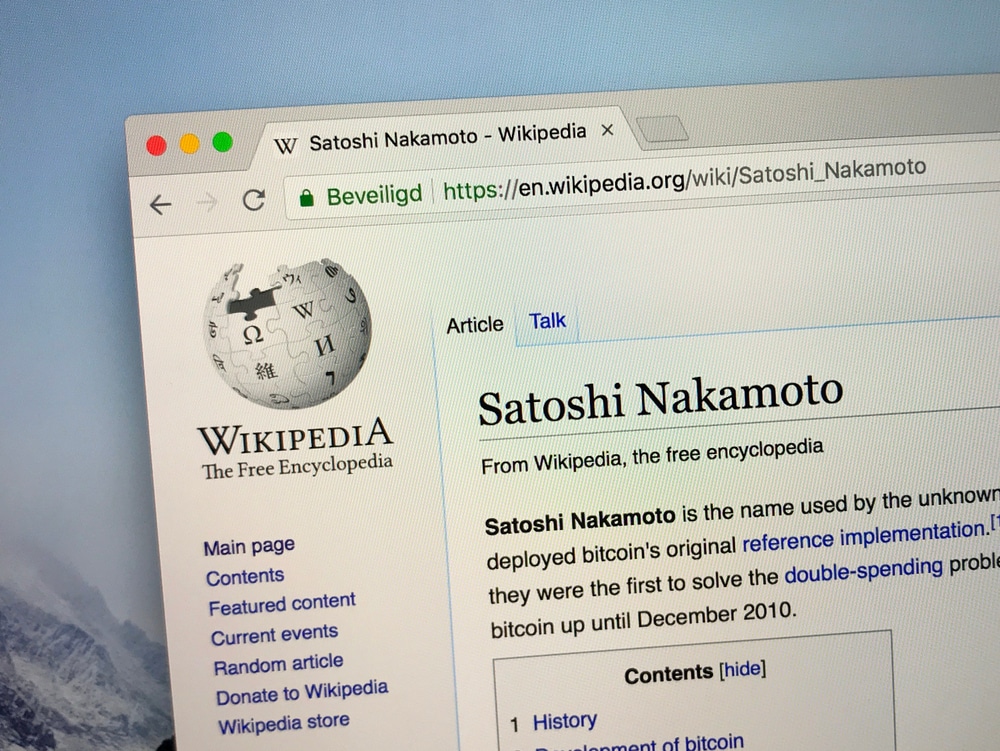 A man who has been accused of fraud for saying he was Bitcoin founder Satoshi Nakamoto, has been dealt a blow by court.
Craig Wright, who these days is responsible for the creation of the altcoin Bitcoin SV, has long since claimed that he was the creator of the world's most famous cryptocurrency.

The real identity of Satoshi Nakamoto has been kept a mystery for a long time, and the true identity – or identities – of those behind Bitcoin currently remain unknown.
It is believed among many in the crypto community that Craig Wright is not Satoshi Nakamoto.
Earlier in 2019, Wright announced that he would be pursuing lawsuits against people who described him as a fraud.
One of these was the founder of Bitcoin Cash, Roger Ver. Ver claimed publicly that he did not believe Wright and went as far as accusing Wright of being a fraud.
He also posted social media messages in which he encouraged Wright to bring about a lawsuit – which Wright later did.
Ver posted another message which contained a video accusing Wright of not being the real founder. In response to which Wright accused him of inciting others to participate in claims that Wright was a fraud. One Twitter user responded to Ver's video post with a claim that Wright was a "Faketoshi".
Wright lodged a lawsuit at the High Court in the UK, claiming that Ver's accusations were "attacks" and that they had "damaged" Wright's integrity.
Wright has also lodged legal complaints against other individuals who he perceives to have damaged his reputation, although it does not appear that these have proceeded far.
"The defamatory attacks by Roger Ver damaged my integrity within the United Kingdom's community of business people with whom I primarily deal", he wrote in a statement.
"Being labelled a fraud has a repellent effect with regard to future business – if people view me as a fraud, my proficiency as a computer scientist as well as my life's work will be called into question."
"Moreover, no one would reasonably enter into business dealings with someone thought to be a fraud."
The judge in the case objected to this and argued that there was no clear evidence that there had been reputational damage in the judge's jurisdiction.
"There is no objective evidence of any harm to reputation in England and Wales", he said.
"The Claimant [Wright] has failed completely to address whether and to what extent the publications complained of have harmed his reputation in other jurisdictions. The evidence demonstrates clearly that the Claimant enjoys a global reputation, the vast majority of which was generated before he moved to the UK. It is impossible for the Claimant to divide his reputation into neat jurisdictions; it is clearly global."
There is now a suggestion that the case could be moved over the Atlantic to the US, where it is believed most of those who participated in the online discussions about Wright's supposed fraudster status are based.
According to reports in the crypto press, Roger Ver has agreed to this.
---
Safest Forex Brokers 2023
Forex Fraud Certified Brokers
CFDs are complex instruments and come with a high risk of losing money rapidly due to leverage. Between 74-89% of retail investor accounts lose money when trading CFDs. You should consider whether you understand how CFDs work and whether you can afford to take the high risk of losing your money.
Stay up to date with the latest Forex scam alerts
Sign up to receive our up-to-date broker reviews, new fraud warnings and special offers direct to your inbox
Stay up to date with the latest Forex scam alerts