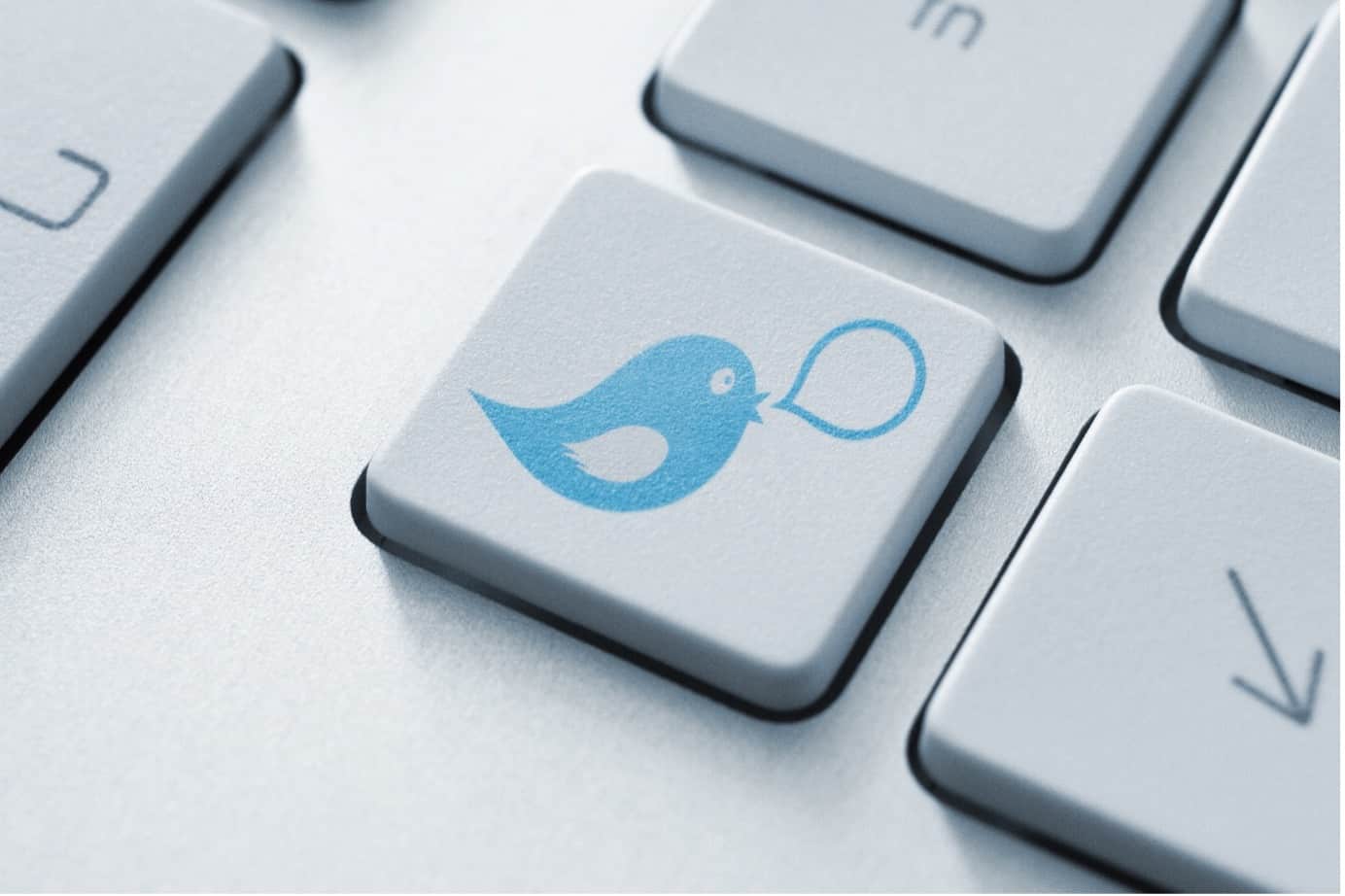 Elon Musk's bid to buy Twitter is on the rocks, largely thanks to the maverick entrepreneur putting it there himself. His newfound passion for thorough due diligence on the terms of the deal contrasts heavily with his initial approach, which involved Tweeting one-line bids and updates on social media. The question for the wider market is whether this is classic brinkmanship and part of an effort to reduce the offer price or a lifting of the lid on the tech sector's true value. It's a high stakes game with important ramifications for Musk and Twitter shareholders and the wider market.
Twitter Inc – Daily Price Chart –2019 – June 2022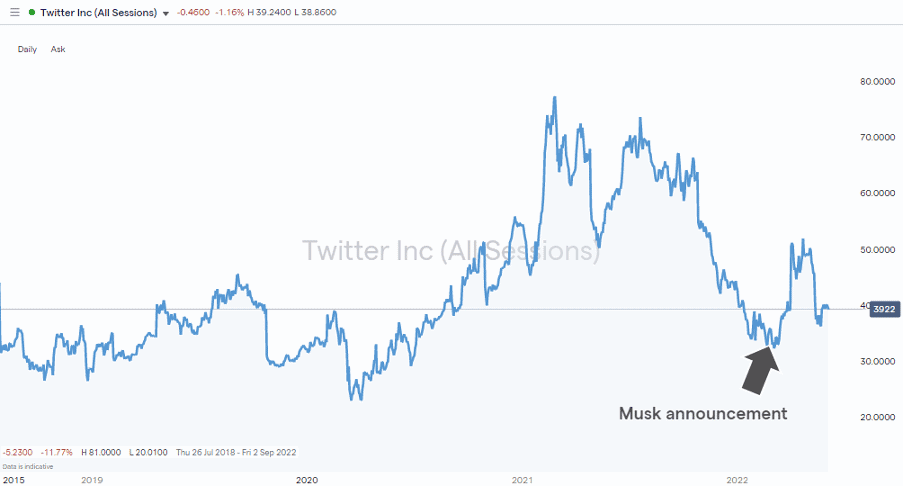 Source: IG
How Many Genuine Users Does Twitter Have?
The proposed $44bn buyout of Twitter by Musk has stalled due to both parties taking a different view of how many of the firm's accounts are genuine users. Twitter puts the number at under 5%, whereas Musk thinks as many as 20% of the accounts could be bots.
Establishing the actual state of the firm's user base is obviously vital for Musk. After all, advertisers won't want to spend cash promoting their products to farmed accounts. For shareholders in other firms such as Meta (Facebook), Snap, and Alphabet (Google), there is a risk of the questions being asked of Twitter rolling over to the platforms they have invested in.
The timing couldn't be worse; this year, Meta, Snap, and Alphabet stock prices have already lost 42.58%, 68.27%, and 14.52%, respectively. But several high profile thought-leaders think the 2022 sell-off is only half-baked. A revelation that social media stock valuations are massively off could act as a catalyst for further downward momentum.
Musk Has The Least To Lose
The alternative view is that Musk is just shaking down the Twitter shareholders until they agree to a lower deal price. The truth is that he has little to lose from standing his ground. If Twitter gives him extensive access to its user database and it is found to be overinflating the number of genuine users, he can decide whether to proceed or not. He'd be buying in at a price which reflects the reality of the situation. He'll protect his cash pile and have more time to devote to his other projects if he walks away.
Contagion Risk
If Twitter refuses to share the requested data, a question mark would still sit over the firm and the sector as a whole. It would be the investors in other social media platforms which haven't had a thorough analysis conducted who would be looking over their shoulder. Or, more likely, heading for the door.
Crowdsourcing information about scam brokers can help others avoid falling into the traps set by disreputable brokers, and you can share your experiences here. If you would like to know more about this particular topic or have been scammed by a fraudulent broker, you can also contact us at [email protected]
---
Olympic Legend Usain Bolt Lost $12m in Savings Scam
24.01.2023
Usain Bolt loses $12m in an alleged investment scam Jamaican officials and the FBI are investigating investment manager Stocks and Securities Ltd Others are feared caught by the scheme Jamaican Olympic sprinter Usain Bolt has had a $12m savings and investment account he set up for his retirement wiped out.
Read more
Phoney Pastors Caught Running $28m Church-Based Ponzi Scheme
17.01.2023
Churchgoers targeted by scammers posing as pastors A total of $28m fraudulently taken from largely immigrant community Promises of 'financial freedom through God' undone by the fact the project was a massive Ponzi scheme Deception, distraction, and abuse of trust are standard tools of fraudsters.
Read more
Safest Forex Brokers 2023
Forex Fraud Certified Brokers
Stay up to date with the latest Forex scam alerts
Sign up to receive our up-to-date broker reviews, new fraud warnings and special offers direct to your inbox
Stay up to date with the latest Forex scam alerts