No matter how many times one says it or writes it, consumers refuse to believe that the Internet and any of its ancillary services, like Craig's List or Facebook, for example, are the perfect tools for a conman to separate you from your hard-earned cash. The anonymity provided and the ability to gain your trust without ever having to look you in the eye are somehow lost in our online conversations. New schemes are hitting the web every day before anyone from law enforcement could possibly do anything to protect the general public. Our modern-day Cyber-crime Wave is real, and it is pounding every shore on planet Earth, each and every day after day.
Unfortunately, it is every man and woman for themselves. You must not only set up your own defenses, but you must also maintain them against any new technology that may come down the pipe. In many ways, we are dealing with a similar situation, as in olden days when the newer and better weapon would always win the day on Medieval battlefields. The attacks these days are aided by software intricacies that no one could possibly fathom, but, lest you forget, the first step in any old or newly designed scheme is to gain your trust. Protection then becomes a thoughtful combination of awareness, combined with the ability to curb one's greed and to walk away from the siren's call.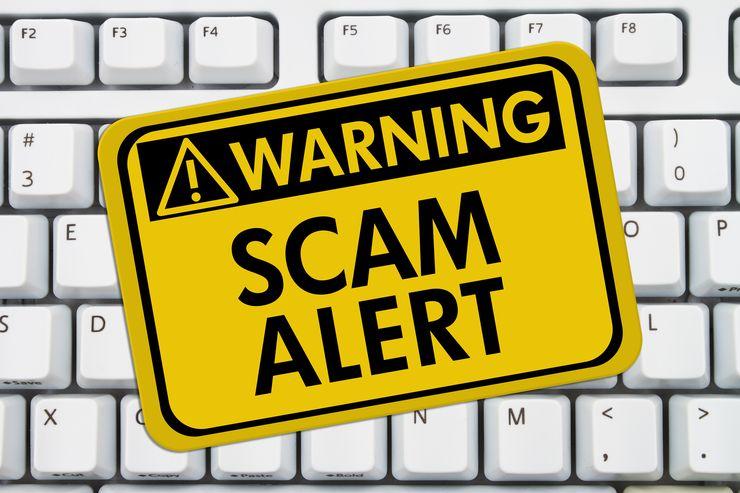 There have been a few pervasive themes over the past two years, i.e., binary option and crypto-currency fraud, but the mode of delivery has been upgraded, and the crime lords are currently crafting a full court press across the globe. In other words, criminal efforts are ubiquitous, a modern day multi-syllable word that simply means everywhere, especially when and where you least expect it. Today's article summaries that we have prepared for you highlight the ingenuity of today's fraudster and how difficult it is to police his actions, let alone recover any money after the fact.
Read more forex news
First: A recent study details new findings on level and type of consumer losses
The FCA in the UK recently took over responsibility for the regulation of Binary Options. Formerly, it was the duty of the Gambling Commission to look out for consumer interests, not an easy thing to do when you want to earn hefty taxes from gambling house profits. Issues were sorted out in January, and the FCA wasted no time flexing its muscles and warning consumers about potential fraudulent activities in the binary options arena, as well as with contracts for difference (CFDs), crypto-currencies, and forex itself. The FCA also noted for the record that these fraudsters frequently promote their evil schemes via social media channels, such as Facebook, Twitter, and Instagram, to name a few.
Their release goes on to say that, "They typically promise high returns and use images of luxury items, like expensive watches and cars, to entice people to invest in their scams. After someone has invested, they distort prices on their website, tie people in with extreme pay-out clauses and even close customer accounts, refusing to pay back their money. This call comes as the regulator reveals that last year investors lost £87,410 per day to binary options scams." Did that figure get you attention? If you do the math, then the annual tally comes to nearly £32 million in 2017 alone. Ouch!
The crooks have also widened their nets, so to speak. They are no longer going only after the elderly with their clever schemes. They are also targeting a younger set of "marks", as this reporter relates from the study: "While historically over 55s have been most at risk to investment fraud, the FCA's latest study conducted as part of its ScamSmart campaign, found those aged under 25 were six times (13%) more likely to trust an investment offer they received via social media, compared with over 55s (2%). Action Fraud figures reinforce this trend, showing that under 50s are significantly more likely to fall victim to a binary options scam versus other types of investment fraud (34% v 21%)." An entire generation has grown up Internet savvy, but ignorant of online fraud.
Nick Hewer, another concerned official, noted that, "The amount being lost every day to online investment fraud, such as binary options scams, is staggering. It's vital for all those on social media to be extra cautious about engaging in any conversations or with adverts that relate to quick-wins or guaranteed returns, especially with individuals or companies you do not know. Remember, if it sounds too good to be true, then it probably is. If you are offered an attractive investment out of the blue, be suspicious, and seek impartial advice."
Mark Steward, Director of Enforcement, FCA, quickly expanded upon the message by painting an all to familiar picture of today's line of attack: "As people have become more sceptical of investment-related cold calls and consumer habits have changed, we have seen investment fraud moving online and to social media. While their websites and profiles appear to be professional, they are all too often run by fraudsters who fix prices and pay-outs, or in some instances don't really place trades at all, before disappearing with innocent investors' money."
The FCA also reduced its advise to three salient protective measures:
Before investing, check the FCA Register to see if the firm or individual you are dealing with is authorized;
Check the FCA Warning List of firms to avoid; and
Get impartial advice before investing.
MasterCard adds a nail to the binary option, crypto-currency, CFD broker's coffin
One way to block the open pathway for shady global brokers of binary options, crypto-currencies, and CFDs to promote their various nefarious schemes is to cut off the easy flow of funds through the global payment network. In a recent action taken by MasterCard, which will perhaps be followed by Visa and others in the not too distant future, the firm telegraphed to its merchant payment processors that new rules were coming in October of this year.
Processors will be required to acquire legal verification in the form of a valid license or authorization by a local regulatory entity that the firm is permitted to operate in the country in which its deposits are derived. In the absence of a duly authorized regulating body, "a legal opinion from a reputable local firm must be presented by the brokerage or the ICO issuer that identified all relevant trading laws and other laws applicable to the brokerage."
What will happen if these authorizations are not forthcoming? MasterCard establishes the rules by which merchants are to be reimbursed by the requisite cardholder issuing banks. Offending brokers will be classified as "high-risk securities merchants" and given a merchant code of "6211". Merchant processors can always assess the risk at hand and set an exorbitantly high discount rates for these broker merchants, but, if a cardholder objects due to fraud concerns, a chargeback of all deposits can be made within a 540-day period.
What would these new rule changes actually mean? In other words, the merchant processor would have to absorb these charged back losses on its own or charge them back to the offending broker merchant, if there were security deposits or account balances large enough to cover them. In many cases, however, the broker merchant will have disappeared long before the avalanche of chargebacks hits the processor. There are merchant processors that are prepared to accept such risks, but they generally require high security deposits and discount rates well above the standard 4% level.
Don't mess with Texas – Local officials slam two crypto-fraud operations
There are better places to set up crypto-currency frauds than in Texas. In a word, Texas crime enforcement officials are "zealous" in shutting down anything that even sounds like a crypto-currency operation gone bad. Two recent cases prove this point. One company, BTCRUSH, "promised investors they could earn 4.1% interest on a daily basis through its cloud-based crypto-currency mining program", but its videos of mining operations were fraudulent. In another case, Jason Butcher and Richard Dunn, promised clients a 1000% return from their proprietary Forex and Bitcoin trading program. Ponzi, anyone?
Don't mess with Dubai either — Exential Group founders face 500 years in prison
There have been several articles detailing the $300 million forex trading scam in Dubai, which was shut down in 2016. Local papers shouted the recent ruling: "Sydney Lemos and Ryan Fernandez, two Dubai traders, who were arrested in the $300m Exential Group foreign exchange scam in 2016, have been sentenced by a Dubai court to over 500 years in prison." These two had promised 120% annual returns to over 500 clients. One headline, however, lamented the real news: "Court verdict in Exential case comes as a shot in the arm for investors, but recovery of funds remains a challenge."
Polish authorities get tough with call center operators in Warsaw
You may never have heard of Amplo Investments, unless you were a citizen of Poland, Italy, Russia, or Kazakhstan. This entity engaged in aggressive cold calling tactics to raise investment funds for several forex and CFD trading companies from citizens in these jurisdictions. After 350 complaints, Polish Police raided the offices, arresting 36 individuals for "providing investment advice without a license, as well as aggravated fraud." Initial estimates from a handful of victims exceed $5.3 million, with more to come.
CFTC cracks down on money manager fraudster using Craig's List
Soliciting funds for a Ponzi-styled money management scheme just got tougher. One enterprising individual, a Lon Olen Friedrichsen of Alton, Iowa, asked for access to personal trading accounts and then demanded 50% of his trading profits as compensation. He used Craig's List for his solicitations. The CFTC alleges that he "made numerous materially false and misleading statements concerning his trading successes, omitted material facts, guaranteed future trading profits, and prepared false trading statements."
Concluding Remarks
It has been pretty much a "Wild, Wild, West" atmosphere in several of the forex high-risk arenas, of late. Binary options, CFDs, Crypto-currency ICOs and their derivatives have not been new news for a few years now, but one can senses that the noose is finally tightening a bit around the necks of the more offensive shady businessmen that promote these products. Yes, there are legitimate firms out there that do make every attempt to obey local laws and comply with regulator directives, but you have to do your own due diligence to find them.
Don't be a victim! Do your due diligence before investing, and walk away if the deal sounds too good to be true!
Are you ready to trade?
Sign up with


Your capital is at risk
---
Safest Forex Brokers 2023
Forex Fraud Certified Brokers
CFDs are complex instruments and come with a high risk of losing money rapidly due to leverage. Between 74-89% of retail investor accounts lose money when trading CFDs. You should consider whether you understand how CFDs work and whether you can afford to take the high risk of losing your money.
Stay up to date with the latest Forex scam alerts
Sign up to receive our up-to-date broker reviews, new fraud warnings and special offers direct to your inbox
Stay up to date with the latest Forex scam alerts