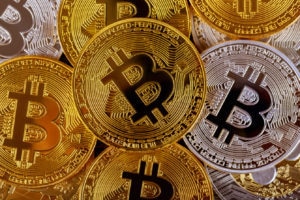 A leading cryptocurrencies exchange has announced that it will no longer list the cryptocurrency Bitcoin SV amid a climate of what one senior figure described as "bullying and fraud".
Binance, which is based in Malta, announced the decision on Monday.
According to industry media, Binance CEO Changpeng Zhao said it was a matter of doing "the right thing".
In a statement posted on its website, Binance said it would take the listing offline.
"At Binance, we periodically review each digital asset we list to ensure that it continues to meet the high level of standard we expect", the statement read.
"When a coin or token no longer meets this standard, or the industry changes, we conduct a more in-depth review and potentially delist it. We believe this best protects all of our users."
It then went on to outline the factors which could affect the firm's decision to keep an asset listed or not, including: "Commitment of team to project", "Level and quality of development activity" and more.
It then announced that Bitcoin SV would no longer be listed as of next Monday, April 22nd.
However, the exchange will continue to support "withdrawals of these coins and tokens from Binance" until mid-July.
Reaction to Binance's decision from other industry figures was somewhat mixed.
The founder of Cardano, Charles Hoskinson, was quoted by industry media as saying he was "really proud".
"I'm really proud of CZ and Binance", he is quoted as saying. CZ refers to Changpeng Zhao.
"They stood up for the entire community against bullying and fraud. I hope more exchanges follow and we can end this dark chapter in Crypto's history."
However, Tyler Winklevoss, who co-founded crypto exchange Gemini, tweeted: "JUST IN: @Gemini never listed $BSV in the first place."
Bitcoin SV has faced a number of problems in recent weeks. The coin was launched by Craig Wright, who has claimed in the past that he was Satoshi Nakamoto.
Satoshi Nakamoto is the name given to the creator of Bitcoin, although the real identity of Nakamoto has never been established.
Doubt has recently been cast on the claims of Craig Wright, leading to some legal exchanges. One Twitter user, Peter McCormack, claimed to have received a letter from Wright's lawyers threatening legal proceedings over claims that McCormack lied about him on the social media platform.
It is understood that a number of other exchanges and crypto businesses are taking similar actions in the face of Binance's decision.
Erik Voorhees, who is CEO of exchange Shapeshift, said that his platform would remove the token too – and offered his solidarity to Binance.
"We stand with @binance and CZ's sentiments. We've decided to delist Bitcoin SV #BSV from @ShapeShift_io within 48 hrs", Voorhees tweeted.
Industry media is reporting that Kraken, a US-based crypto exchange, is going to make a similar decision soon.
Craig Wright has caused controversy in the cryptocurrency world before but has been involved in it since the beginning. He has invested in a number of crypto businesses and has also proposed the creation of a Bitcoin-based bank.
---
Olympic Legend Usain Bolt Lost $12m in Savings Scam
24.01.2023
Usain Bolt loses $12m in an alleged investment scam Jamaican officials and the FBI are investigating investment manager Stocks and Securities Ltd Others are feared caught by the scheme Jamaican Olympic sprinter Usain Bolt has had a $12m savings and investment account he set up for his retirement wiped out.
Read more
Phoney Pastors Caught Running $28m Church-Based Ponzi Scheme
17.01.2023
Churchgoers targeted by scammers posing as pastors A total of $28m fraudulently taken from largely immigrant community Promises of 'financial freedom through God' undone by the fact the project was a massive Ponzi scheme Deception, distraction, and abuse of trust are standard tools of fraudsters.
Read more
Safest Forex Brokers 2023
Forex Fraud Certified Brokers
Stay up to date with the latest Forex scam alerts
Sign up to receive our up-to-date broker reviews, new fraud warnings and special offers direct to your inbox
Stay up to date with the latest Forex scam alerts