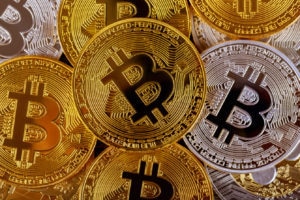 Two major EU-wide regulation bodies have expressed their opinions on harmonising cryptocurrency regulation standards and cutting down on the risk of cryptocurrencies fraud.
The European Banking Authority (EBA) and the European Securities and Markets Authority (ESMA) have both issued reports recently which touch on the issue of crypto scams and how they can best be prevented.
Both reports were presented to the three major decision-making bodies in the EU: the Commission, which suggests EU legislation; the Council, which is composed of heads of state and government from each member state; and the Parliament, which is composed of representatives elected by the people from across the continent.
The EBA report emphasised that finance regulation laws in the EU did not currently cover cryptocurrencies – a fact which can leave investors and potential investors at risk of scams.
While the EBA did point out that there was a "relatively low level of crypto-asset activity currently observed in the EU" and that this did not cause problems for overall financial stability, there were still concerns and areas in which activities could fall through the gaps.
"Crypto asset-related activities do not currently fall under existing EU financial laws and, as these activities are 'highly risky', appropriate rules need to be put in place to protect investors", the report said.
"The EBA calls on the European Commission to assess whether regulatory action is needed to achieve a common EU approach to crypto-assets", it added.
It also advised a "comprehensive cost/benefit analysis" which takes the problems into account.
"For these reasons, the EBA sets out in the report advice to the European Commission regarding the need for a comprehensive cost/benefit analysis, taking account of issues inside and outside the financial sector, to determine what, if any, action is required at the EU level at this stage", it said.
Adam Farkas, the Executive Director of the EBA, added that the anti-fraud measures which the organisation currently takes – such as issuing warnings against potentially fraudulent crypto assets – would continue.
"The EBA's warnings to consumers and institutions on virtual currencies remain valid. The EBA calls on the European Commission to assess whether regulatory action is needed to achieve a common EU approach to crypto-assets", he said.
"The EBA continues to monitor market developments from a prudential and consumer perspective", he added.
The other report, from ESMA, had a similar theme.
This report also highlighted the fact that the nature of the EU as a cross-national institution meant that some countries were interpreting EU-led crypto laws differently to others, and that the lack of a fully harmonised view on crypto from the continent-wide level was having a significant knock-on effect on regulation levels in individual countries.
"In order to have a level playing field and to ensure adequate investor protection across the EU, we consider that the gaps and issues identified would best be addressed at the European level", said Steven Maijoor, the chair of ESMA.
---
Safest Forex Brokers 2022
Forex Fraud Certified Brokers
Stay up to date with the latest Forex scam alerts
Sign up to receive our up-to-date broker reviews, new fraud warnings and special offers direct to your inbox
Stay up to date with the latest Forex scam alerts