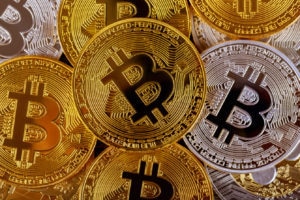 The CEO of a major crypto exchange has been taken into custody over fraud claims – and now faces extradition to the US.
Nistor Vlad Călin, who leads CoinFlux, was arrested after an American arrest warrant was issued. The warrant is believed to focus on a range of alleged crimes, including organised crime, fraud and money laundering.
According to industry press, the investigation was conducted at least in part by the US Secret Service – the same organisation which provides personal protection to leading US public figures.
CoinFlux is the largest crypto exchange in Romania and is believed to have almost 20,000 users.
So far, CoinFlux has released several statements on the overall investigation into its affairs.
In mid-December, the firm described the investigation as a "recently started, unexpected investigation" which left it "in the unpleasant situation of temporarily stopping any digital currency exchanges".
It said, at the time, that client wallets were hit by the move.
"Unfortunately, our company's bank accounts have been frozen, situation which affects the CoinFlux wallets as well. We are doing all possible efforts, along with our legal advisers, to make sure everyone who had money deposited in CoinFlux wallets gets it back", it said a statement posted by Alexandru Coman from the company's marketing team.
"Another unpleasant consequence of the investigation is the fact that our access to some parts of our platform has been restricted, thus we are unable to send this announcement through the usual communication channels: e-mail and website. Our expectation is that we will gain control back, within the next days", it added.
An update two days later indicated that the firm had taken steps to return investors' assets to them.
"We've sent MisterTango (the Financial Institution hosting our frozen bank account) a list of people who have money blocked in CoinFlux wallets, as well as the exact associated balances, and the instruction to transfer those funds back into the clients' bank accounts", the updated statement read.
Since these posts, the blog has not been updated.
Călin has claimed that he is innocent. It is understood that Călin's legal team attempted to have the extradition halted when it was announced, but that this did not occur.
However, there has been some controversy over the manner in which he was arrested.
The arrest took place in Cluj, a city in the country's Transylvania region. According to industry media, four agents of the Secret Service were on hand to assist – leading some in Romania to question whether or not this was appropriate.
One report even claimed that the actions of the Secret Service were in fact against Romanian law, and that it was not possible for the identities of the agents in question to be discovered.
According to an editorial in a Cluj-based local newspaper, the authorities ought to have offered him more protection.
"We are talking about a ROMANIAN CITIZEN, to whom the Romanian State has the obligation to offer a minimum protection, a minimum immunity, a minimum right to defense", the editorial said.
---
Olympic Legend Usain Bolt Lost $12m in Savings Scam
24.01.2023
Usain Bolt loses $12m in an alleged investment scam Jamaican officials and the FBI are investigating investment manager Stocks and Securities Ltd Others are feared caught by the scheme Jamaican Olympic sprinter Usain Bolt has had a $12m savings and investment account he set up for his retirement wiped out.
Read more
Phoney Pastors Caught Running $28m Church-Based Ponzi Scheme
17.01.2023
Churchgoers targeted by scammers posing as pastors A total of $28m fraudulently taken from largely immigrant community Promises of 'financial freedom through God' undone by the fact the project was a massive Ponzi scheme Deception, distraction, and abuse of trust are standard tools of fraudsters.
Read more
Safest Forex Brokers 2023
Forex Fraud Certified Brokers
Stay up to date with the latest Forex scam alerts
Sign up to receive our up-to-date broker reviews, new fraud warnings and special offers direct to your inbox
Stay up to date with the latest Forex scam alerts