By the look of recent headlines, it appeared that the Knesset in Israel finally developed a backbone and moved unanimously to end a decade of binary option corruption that had been foisted upon consumers around the globe by organized crime kingpins operating within the country's borders. The press has played both sides of this fence. One headline read, "Israel bans a decade-long scam that bilked millions worldwide," while another shouted, "Israel's long-awaited ban on binary options is absolute hogwash and smacks of corruption."
Which is it? Inquiring minds want to know. Was this a carefully crafted public relations stunt, making corrupt political officials look almost respectable, or did the Israeli parliament really take a firm stand against organized crime? Unfortunately, Reuters and other news reporting agencies, which never go any deeper than the ticker tape feed presented to them, seem to have been duped big time, if you read what The Times of Israel, the firm that broke the story nineteen months ago, had to say on the issue.

Simona Weinglass was the investigative reporter for the paper that authored the revealing exposé. Her name will live in infamy in the corridors of crime-dom's binary options headquarters complex, now entrenched in forgiving locales about the planet. She has steadfastly followed this story from beginning to end, but even she is unimpressed by what Israeli government officials are trying to portray as a giant stab in the heart of organized crime and the corruption that pervades the Holy Land at present.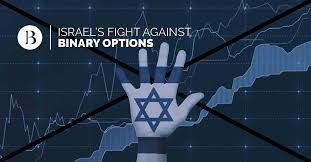 As for the width and breadth of this internecine web of intrigue, Ms. Weinglass's tome on the topic revealed that, "Fraudulent binary options is a vast criminal enterprise, employing thousands of people in over 100 companies, many of them in Israel, but also in countries like Romania, Bulgaria, Ukraine and the Philippines. The industry is thought to earn hundreds of millions, if not billions of pounds a year and victims worldwide are believed to number in the millions."
Until Ms. Weinglass penned her initial article, regulators and the public at large were largely in the dark regarding the intrigue, deception, and outright theft of one of the most intricately woven organized frauds perpetrated against global consumers in decades. For years, regulatory agencies had accumulated consumer complaints, but had never tried to connect the dots. There was no perception that a fraud in one arena was somehow connected to another scheme across a national border. It just seemed like a average year of unlucky victims and crafty conmen.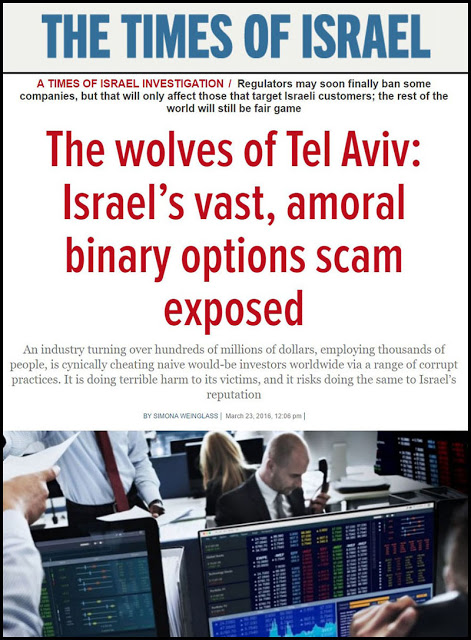 But somewhere along the way, the crooks raised their desire for greed to a vastly higher level. Consumer complaints skyrocketed. Similar patterns began to emerge. Organized crime typically prides itself in not raising too high a silhouette, so as not to draw too much attention to their activities or encourage law enforcement authorities to suddenly awaken from their slumbers and actually arrest someone. These modern day criminals refused to pay homage to strategies of the past. They went all-in, so to speak, but it remains to be seen if they will ever pay a price.
What transpired in Israel and what does it mean for binary option brokers?
After months of revelations that Israel was the launching pad for organized crime in the financial services industry, many observers felt that the Knesset, the all-in-one single parliamentary body ruling in Israel, would take a stand to thwart the advances of obvious fraud on its shore and restore its tainted reputation to one of respectability. Valiant speeches were made, but insiders noted that behind the scenes, major money and lobbying interests were carving out what would eventually be adopted.
Unfortunately, as we reported a few months back, "The hope for justice, shared by thousands of defrauded consumers, soon faded. The lobbying process quickly moved behind the scenes to morph this well-intended legislation into a feckless combination of useless regulations. In the latest watered-down version of the corrective legislation, current violators need only change a few words in their product descriptions to get around the new narrow binary option definitions. Critics have stated openly that Israel has become the "Mafia" of illicit financial services."
What has changed in the last three months? Not a single word of the watered-down version of the new legislation has been changed. The latest political gambit to adopt a toothless bill has only highlighted how corrupt power corrupts absolutely. Even The Times was dismissive in its reporting: "The Knesset on Monday unanimously passed a law to ban Israel's binary options industry, a vast, multibillion-dollar scam that has defrauded millions of victims worldwide for a decade. Fifty-three Knesset members voted for the law and none voted against it. Critics have charged that, with the new law in place, fraudulent binary options companies can simply tweak the product they offer and continue to operate."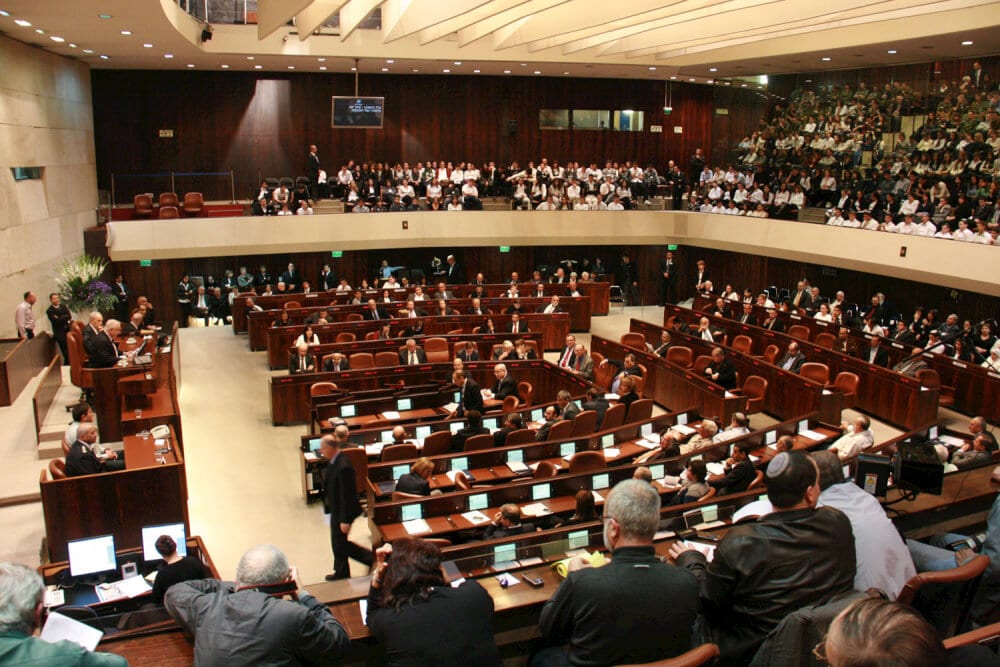 Another independent observer noted, "Part of the reason for the U-turn, which now allows these nefarious entities to label their products CFD or FX, thus creating a far worse situation in that the same tactics will be propagated, is that the government is far too corrupt and easily swayed by criminal organizations to be able to stand firm and ensure good quality products and companies can operate in Israel and fly the flag."
Lastly, we must conclude: "The sorry truth is that the crooks will find new ways to steal, the dark side of the startup nation will thrive, the gray and black portion of the Israeli economy will continue to grow, and the power and influence of criminal forces in this country — already profound — will deepen still further. That is why Monday night's passage of the law banning binary options was but a small winning battle in what, to this extremely worried Israeli, looks for now like a losing war, a war Israel is barely bothering to fight, against a toxic cocktail of corruption."
When do you know if investing is actually blatant gambling?
Regulators in developed countries have wrestled with the binary options concept, and most have come away with the notion that it is nothing more than legalized gambling. As a result, the regulatory establishment has viewed the binary phenomenon as nothing more than a fad that would fade away when consumers regained their senses. Traditional forex brokers were of the same mind, but after years of sitting on the sidelines and deriding the fastest growing sector of the forex market, many established brokers changed course, responded to the competition, and set up wholly-owned subsidiaries to offer a binary option alternatives to their existing client bases.
A major part of the problem with binary options is that purveyors of these so-called financial instruments do so as if they were just another form of investing, cloaking the process and product in terms more applicable to a stock broker's office than a casino. Terminology like buying a position in an asset to achieve a specific rate of return may sound like investing, but the high-risk, high reward aspect of binary options paints a picture that looks a lot more like gambling, a modern version that only requires a PC, not a one-armed bandit or smarmy dealer of cards. With 85% returns and more in a manner of minutes, it is no wonder that consumers have flocked to this exciting genre, especially if gambling is forbidden in their respective parts of the world.
As one reporter noted, "Economic theory suggests that asset prices fluctuate randomly in the short run, absent any new information. For most customers, success will be a matter of chance. Like casino games, many binary options are structured in such a way that, if outcomes are random, customers will lose money on average." The issues, however, are not limited to chance, when and if a scam is also in play, as most unwitting consumers have discovered after losing fortunes.
The shady business practitioners in this arena also control the potential outcomes, a way of tilting the table in their favor, or helpful assistants bet your funds on your behalf to speed up the losing process. You more than likely gave him that authority during the high-pressure sales pitch. If you do manage to win, a highly unlikely scenario, the broker bent on fraud then refuses to honor your withdrawal request or transfer your funds to another location. For these and other reasons, casualty rates in the binary options space have typically hit 95% levels in most all cases.
How bad can some losses be? The report of a recent raiding action reads like a crime novel: "The City of London Police conducted a "day of action" on October 17th in which they gathered information from companies operating in the square mile. Officers say that 2,065 people have reported being a victim of binary-options fraud since 2012, with average losses of £22,811 ($30,250). Scams include refusing to pay those who make correct predictions and making it difficult for them to transfer their winnings off the site."
If you think that you might be safe by dealing with a broker headquartered in London, think again. Regulatory oversight is non-existent in most cases. In the UK, binary options fall under the auspices of the Gambling Commission, which is primarily interested in receiving its share of revenue from punters, not protecting them from their bad habits. If the binary options operator is domiciled outside the UK borders, then there is no oversight whatsoever.
But things will soon change for the better. Europe has recently adopted a revised version of its "Markets in Financial Instruments Directive" to incorporate stricter rules related to binary options. In line with these new MiFID2 regulations, the FCA in the UK will assume responsibility for the binary space in January, the same time that the new rules in Europe will become active. Unscrupulous binary option brokers are already developing a "Plan B" to circumvent threats of incarceration, but, for them, the clock is ticking.
Concluding Remarks
At the end of the day, the simple truth is that, "Thousands of Israelis were going to work each day, pretending to be financial experts, pretending to be based in one or another global financial capital, calling people all over the world who had been duped by an email, a video, a fake financial news site or other means into expressing an interest in their ostensibly legitimate product, and using every foul means to fleece these good-faith customers of all that they owned."
Yet, the Knesset did little, if anything, to stem the tide of organized crime upon its shore. Binary options will soon morph as expected, but be wary of their obvious siren calls.
---
Safest Forex Brokers 2023
Forex Fraud Certified Brokers
CFDs are complex instruments and come with a high risk of losing money rapidly due to leverage. Between 74-89% of retail investor accounts lose money when trading CFDs. You should consider whether you understand how CFDs work and whether you can afford to take the high risk of losing your money.
Stay up to date with the latest Forex scam alerts
Sign up to receive our up-to-date broker reviews, new fraud warnings and special offers direct to your inbox
Stay up to date with the latest Forex scam alerts