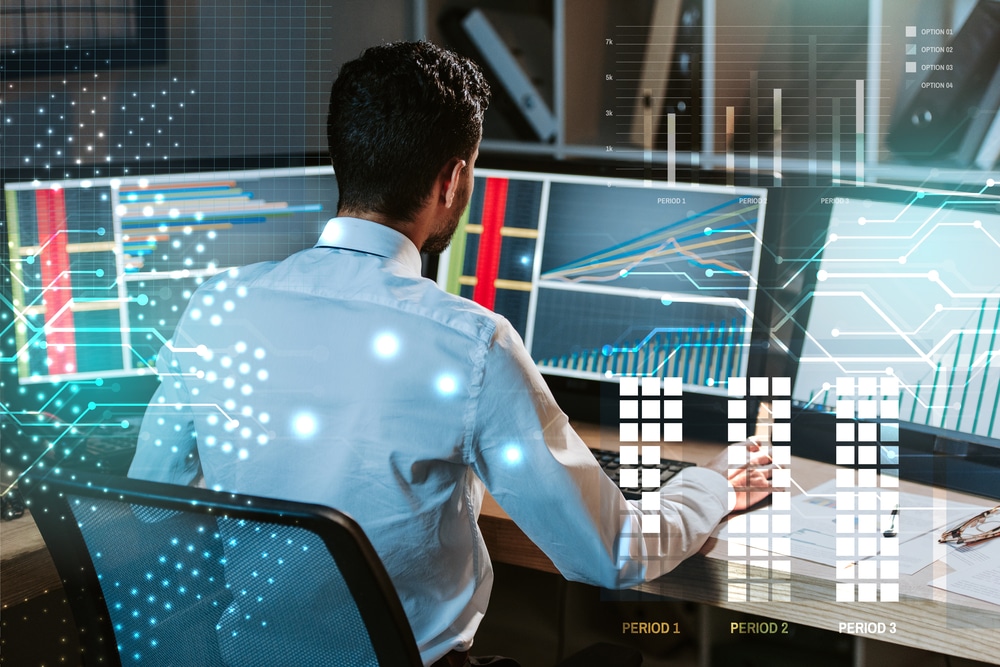 The US dollar found itself surging in its pair with the Japanese yen over the last few days.
This was down in large part to the news from the country that its Prime Minister, Shinzō Abe, was quitting for health reasons.
Abe has been in charge of the Japanese government for several years, and his shift out of office was almost certain to cause a response from the yen.
However, while changes at the top of a political system can often influence the value of a currency and nudge it in one direction or the other, this particular move seemed additionally influential given Abe's past.
Abe was heavily associated with the long-running policy of keeping interest rates low in order to stimulate the economy – an approach that, in the Japanese context, has since been nicknamed 'Abenomics'.
He is likely to be succeeded by an ally of his, Yoshihide Suga, who is expected to broadly continue Abe's policies.
Now that the issue is settled, the dollar's rise against the yen earlier in the week may appear a bit less sustainable.
This could be especially pertinent if there is a further move away from the dollar in the midst of fears over the US central bank's promise of indefinitely low rates.
According to analysts, if this happens, the USD/JPY pair could find itself facing the 106.35 level on the price charts.
Beyond that, it could plummet as low as 105.35.
From there, it would begin to contemplate reaching 105.00, which as a whole number could be interpreted as psychologically significant – and hence increase the chances of a deeper sell-off.
Strategists have also plotted a potential move for the pair if the dollar was to cling onto some of the stabilising moves it saw on Thursday and into Friday.
It could reach as high as 107.00 or later 107.50, though some analysts appeared to believe that it would not get much further than that.
In terms of the economic calendar, meanwhile, next week looks busy for the yen.
Monday will begin with a preliminary coincident index for July, which is due out at 5am GMT.
This looks set to show a change from 76.6 to 79.
At the same time, there will be a leading economic index for July, which will also be preliminary.
This is forecast at the moment to show a rise from 84.4 to 84.6.
Later in the day, there will be some more significant releases.
Gross domestic product figures for Q2 2020 will be out at 11:50pm GMT.
These are set to show a change from -7.8% to -0.7%.
Current account levels for July will also be out at this point, as will bank lending figures.
Labour cash earnings for July will be out in the same hour, this time just after 11am GMT.
---
Olympic Legend Usain Bolt Lost $12m in Savings Scam
24.01.2023
Usain Bolt loses $12m in an alleged investment scam Jamaican officials and the FBI are investigating investment manager Stocks and Securities Ltd Others are feared caught by the scheme Jamaican Olympic sprinter Usain Bolt has had a $12m savings and investment account he set up for his retirement wiped out.
Read more
Phoney Pastors Caught Running $28m Church-Based Ponzi Scheme
17.01.2023
Churchgoers targeted by scammers posing as pastors A total of $28m fraudulently taken from largely immigrant community Promises of 'financial freedom through God' undone by the fact the project was a massive Ponzi scheme Deception, distraction, and abuse of trust are standard tools of fraudsters.
Read more
Safest Forex Brokers 2023
Forex Fraud Certified Brokers
Stay up to date with the latest Forex scam alerts
Sign up to receive our up-to-date broker reviews, new fraud warnings and special offers direct to your inbox
Stay up to date with the latest Forex scam alerts