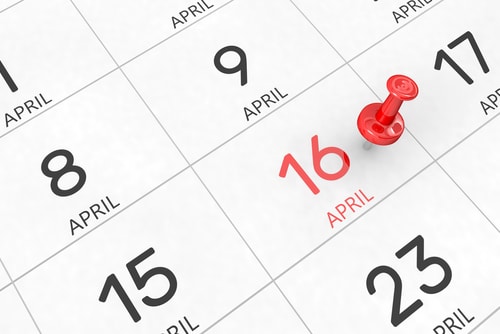 For equity investors, everything appears to be in order in the financial markets. Stock futures are trading flat ahead of the start of the earnings season. More good news is that recent market-wide price rises have helped nudge up the profits of those aboard the bull run that started 12 months ago.
Scratch the surface, and it's possible to find events that might suggest a degree of caution still needs to be applied.
USD Weakness & Equity Market Disconnect
Last week's price surge in equities coincided with more US dollar weakness. The idea of leaving cash in a safe-haven currency which doesn't offer much of a return on capital is becoming far less appealing than investing in stocks.
With major indices such as the S&P 500 now up 89% from its March 2021 lows, it does raise the question of whether the move into risk is inherently appealing or is it a case of investors having no viable alternative?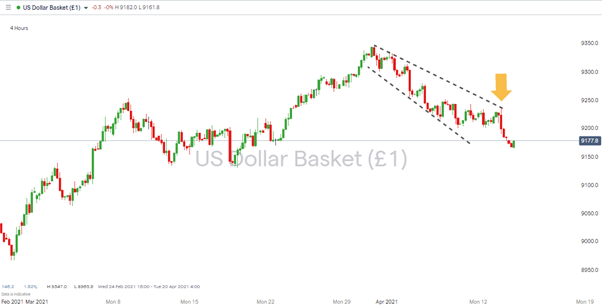 The USD price slide picked up pace at the close of the European trading session on Tuesday. The theory goes that stock indices would have found further strength, the fact that they didn't marks a disconnect between the asset groups.
Wednesday Morning Indices – Flat-lining

Earnings & Option Expiry
It's not like stock traders to miss an opportunity to push prices higher, and looking around for reasons for the surprising stand-offish behaviour brings two upcoming events to the table:
Earnings season – kicks off on Wednesday with JPMorgan, Wells Fargo and Goldman Sachs due to announce their Q1 figures. Statistically speaking, firms tend to 'beat' analyst earnings predictions more often than not. How much they beat them by is the more important question.
Option Expiry – The third Friday of the month is the date when options expire, and market makers need to deliver the underlying assets to which option holders are entitled.
A lot of Wednesday's market commentary points to the opening of earnings season being the reason stock indices are flat-lining (and not rallying off the back of the dollar move). That will be true to some extent and is hard to challenge, but it's also possible that it is a lazy conclusion. If it is the case, we can expect indices and the broader equity market to respond as each firm reveals its performance details. With earnings season lasting approximately six weeks, there could be a lot of short-term price moves on the way.
The alternative approach is to apply more emphasis to the option expiry date. The act of Wall Street brokers balancing their books to make sure they have covered their positions can lead to short-term anomalies such as the current USD-equity disconnect. If the option expiry date is the reason for it, prices can be expected to shift to new levels when it is out of the way. That means traders have a definitive date to keep in mind, Friday the 16th.
The relatively benign market conditions could be due a shake up before the weekend.
If you want to know more about this topic, or have been scammed by a fraudulent broker, please contact us at [email protected]
---
Olympic Legend Usain Bolt Lost $12m in Savings Scam
24.01.2023
Usain Bolt loses $12m in an alleged investment scam Jamaican officials and the FBI are investigating investment manager Stocks and Securities Ltd Others are feared caught by the scheme Jamaican Olympic sprinter Usain Bolt has had a $12m savings and investment account he set up for his retirement wiped out.
Read more
Phoney Pastors Caught Running $28m Church-Based Ponzi Scheme
17.01.2023
Churchgoers targeted by scammers posing as pastors A total of $28m fraudulently taken from largely immigrant community Promises of 'financial freedom through God' undone by the fact the project was a massive Ponzi scheme Deception, distraction, and abuse of trust are standard tools of fraudsters.
Read more
Safest Forex Brokers 2023
Forex Fraud Certified Brokers
Stay up to date with the latest Forex scam alerts
Sign up to receive our up-to-date broker reviews, new fraud warnings and special offers direct to your inbox
Stay up to date with the latest Forex scam alerts