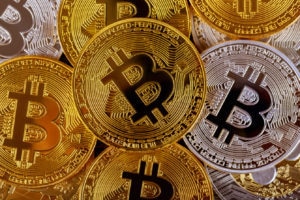 A meeting of some of the world's most powerful government leaders in Buenos Aires recently focused in part on the relationship between fraud and cryptocurrency.
The general consensus among the leaders was that more regulation is necessary, especially in the fields of terrorism and so-called "dirty money".
In the Leaders' Declaration published on the G20 website, the group issued a statement saying it would commit to regulations against crypto in order to prevent scams like money laundering.
"We will regulate crypto-assets for anti-money laundering and countering the financing of terrorism in line with FATF [Financial Action Task Force] standards and we will consider other responses as needed", it read.
The move could be interpreted as particularly significant given that the leaders of the G20 are some of the most powerful in the world.
They include leaders of European nations like the UK, France and Germany, as well as leaders of North American nations and several Asian ones such as South Korea.
Any co-ordinated and whole-hearted approach to cryptocurrency regulation by these countries could well have a strong impact on the performance of cryptocurrencies around the world.
According to industry media, there was also a commitment among some of the leaders to make it easier for people who are accused of global asset theft to be extradited to the area in which the theft took place so that they can be tried.
In the event that this is applied, it could be a significant deterrent to potential crypto scammers. Many cryptocurrency scams take place across borders, and it can sometimes be difficult for law enforcement authorities to work together to identify the place of residence of culprits and ensure that they are caught.
However, the moves perhaps should not be interpreted as a direct attack on cryptocurrency itself. While crypto was mentioned as a key target for increased anti-money laundering regulations, it was also made clear that the same sorts of regulations would need to be applied to traditional financial systems as well.
Another part of the post-summit statement alluded to the "impacts of the digitalisation of the economy" – although the exact scope of this was not specified.
"We will continue to work together to seek a consensus-based solution to address the impacts of the digitalisation of the economy on the international tax system with an update in 2019 and a final report by 2020", it said.
No indication was given as to whether that was designed to apply to cryptocurrencies in particular, or whether it would be relevant for many forms of payment.
Journalists and industry analysts have been responding to the news from the summit.
According to a piece in online crypto news outlet CCN, increased regulation could help large institutions overcome some of the hurdles they currently face.
"More regulatory clarity could also speed up the process of major financial institutions like Morgan Stanley, Goldman Sachs, and State Street in establishing cryptocurrency ventures, which are currently waiting for regulators to operate as trusted custodians", it said.
---
Olympic Legend Usain Bolt Lost $12m in Savings Scam
24.01.2023
Usain Bolt loses $12m in an alleged investment scam Jamaican officials and the FBI are investigating investment manager Stocks and Securities Ltd Others are feared caught by the scheme Jamaican Olympic sprinter Usain Bolt has had a $12m savings and investment account he set up for his retirement wiped out.
Read more
Phoney Pastors Caught Running $28m Church-Based Ponzi Scheme
17.01.2023
Churchgoers targeted by scammers posing as pastors A total of $28m fraudulently taken from largely immigrant community Promises of 'financial freedom through God' undone by the fact the project was a massive Ponzi scheme Deception, distraction, and abuse of trust are standard tools of fraudsters.
Read more
Safest Forex Brokers 2023
Forex Fraud Certified Brokers
Stay up to date with the latest Forex scam alerts
Sign up to receive our up-to-date broker reviews, new fraud warnings and special offers direct to your inbox
Stay up to date with the latest Forex scam alerts