Whether you live in a developed or developing region of the planet, this simple maxim holds true – Fraud never sleeps! Its perpetrators are always at work, planning their next moves, updating an old scheme to work with newer and more innovative technology, broadening their reach through social media channels, and always keeping one step ahead of law enforcement and regulatory officials in nearly every jurisdiction. If you drop your guard down for a moment, you can easily be drawn in, whether it is a simple entreaty on your smartphone that you have been infected or a more aggressive marketing ploy warning that you may be losing out on the greatest opportunity of a life time. As always, you are your first line of defense when it comes to fraud prevention.
This week, our focus swings from Asia back to Europe, where ESMA, the FCA, CySEC, and the Times of Israel have been making headlines in their respective efforts to protect your interests. Regulators and the Press are your friends, when it comes to fraud prevention. Yes, it may be their job to help incarcerate the bad guys and recover investor losses, but awareness is the first step in fraud prevention. Each group has become proactive in alerting and warning consumers of the common pitfalls that trap victims, whether it be the latest Ponzi scheme, an unscrupulous fund manager, or a shady business operator pushing binary options or CFDs. Listen to what your "friends" are saying. The current cyber-wave of crime is ubiquitous. You will be targeted and solicited not once, but several times in the course of a month. If you are not skeptical from the get go, then you could easily fall prey to the conman's siren song.

The European Securities and Markets Authority publishes 2017 Annual Report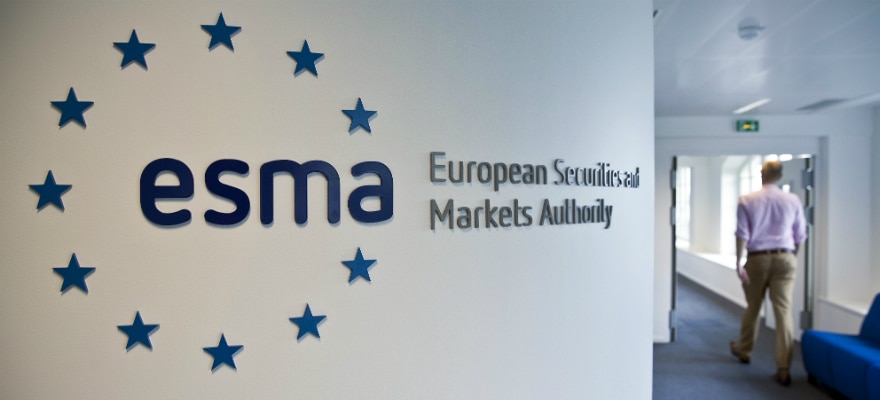 The EU's high level regulatory watchdog group, ESMA, released its annual report this past week, highlighting its objectives, activities, and key achievements during the course of 2017. These annual reports are often filled with self-serving statements about how wonderful the agency has performed over the past twelve months, but, once you get past these messages, you can usually find insightful data on what types of crime are receiving the most attention.
Steven Maijoor chairman of ESMA noted: "ESMA's supervisory convergence work addresses the fundamental question for any European supervisory authority, how to improve the functioning of the internal market, and ensure sound, effective and consistent supervision. Supervisory convergence implies sharing best practices and ensuring that the EU internal market works effectively, by removing barriers, creating a level-playing field and preventing regulatory arbitrage." At a high level, the agency claims to have fulfilled its obligations under the following four key objectives:
Supervisory convergence: Implementation of MiFID II and MiFIR.
Assessing risks: Focus on data quality.
Single rulebook: Benchmarks and Capital Markets Union.
Direct supervision: Supervision of credit rating agencies (CRAs) and trade repositories (TRs) and their ancillary activities.
As an oversight group for national regulatory bodies, termed National Competent Authorities (NCAs) in its report, ESMA can easily point fingers at others for letting their respective guards down, while opining on the general reasons for increasing consumer complaints. For example, the report points out that, "It was interesting to note an increasing trend in complaints related to fraud schemes." In the following sentence, they attribute the rise in complaints to the NCAs' failure to sufficiently monitor and supervise investment/trading firms. They justify these comments by the fact that consumers, over 400 in total, had complained to ESMA that NCAs were violating EU acts.
At the end of the day, however, the message was the same type heard from other regulators across the planet: "NCAs in the EU had found that between 74 percent and 89 percent of clients trading in CFDs and binary options products lose money." The staff has also been troubled by the rise in "unauthorized or scam firms", both in the EU and in other jurisdictions. To its credit, it had focused on a number of NCAs, primarily CySEC, to implement new sets of regulations and rules, enforce fines and penalties, and force offenders to withdraw from the market. As a final note, the group contends that, "In 2017, ESMA continued to make progress in its mission of enhancing investor protection and promoting stable and orderly financial markets."
The FCA denigrates binary options, its new responsibility, for the third time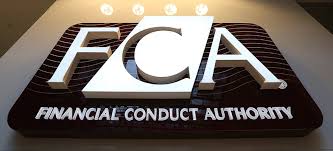 Almost as if it was a coordinated release, the FCA in the UK spoke to many of the same issues addressed in the ESMA report. The long-awaited shift in responsibility for binary options from the Gambling Commission to the FCA finally took place last January. The FCA had already spoken twice about the issues at hand, but it felt it necessary to report a third time because the crooks seem to be modifying their approach. In its latest statement, the FCA said that, "In 2017 investors lost £87,410 per day to boiler room investment scams involving binary options, a form of high-stakes gambling on whether financial indices will rise or fall over a given time — in some cases only 30 seconds."
Mark Steward, director of enforcement at the FCA, spoke to two specific problem areas:
"As people have become more sceptical of investment-related cold calls and consumer habits have changed, we have seen investment fraud moving online and to social media.
While their websites and profiles appear to be professional, they are all too often run by fraudsters who fix prices and pay-outs, or in some instances don't really place trades at all, before disappearing with innocent investors' money."
The former point is becoming more troubling because the age demographics of targeted victims are gradually shifting from older consumers and retirees to younger people, who are more easily drawn into schemes offered on the Internet or via social media. The FCA summarized that, "Those aged under 25 were six times more likely to trust an investment offer they received via social media, compared with over 55s." The fraudsters then resort to promises of high returns, posting pictures of luxurious lifestyles, to lure in their marks. Investor accounts can then be tied up by legal performance clauses or closed altogether without returning any account balances.
Previous releases had been reported as follows: "On January 12, 2018, the FCA published a list of 94 firms without FCA authorisation that it understands to be offering binary options trading to UK consumers. Many of these firms claim to be based in the UK but the FCA believes that most of the addresses they provide are false and that the firms are actually based overseas. The FCA said it was examining each of these firms to determine whether any are genuinely operating from within the UK. If they are, the FCA will consider taking enforcement action through the courts to stop their illegal activity." In its latest release, the FCA also warned the public to raise its awareness of fraud involving forex trading, CFDs, and crypto-currencies, in addition to binary options.
CySEC Spotlight: Beware of impersonators claiming to work for CySEC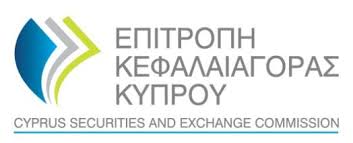 For the first few months of this year and last, CySEC had been responding to heavy-handed pressure from ESMA, demanding that they get more demonstrative about the apparently poor business practices of their licensees. A flurry of rule changes, guidelines, and procedural revisions soon hit the island of Cypress, ostensibly to tighten the screws on island offenders that were under the impression that regulatory oversight was lax and absent. However, it is one thing to issue new pronouncements, and quite another to monitor compliance, ferret out the bad guys, and levy fines and penalties. There have been a few minor fines assessed, but the jury is still out as to whether CySEC has changed its spots.
What has changed is that fraudsters are trying something new – impersonating a CySEC official in order to convince victims to pay legal fees for recovery support. The innovative conman goes by the name of Fabir Mayer, who tries to convince his targets that his aid program is the only way to recover binary option losses, if they would only pay over a small legal fee. According to the regulator: "CySEC would like to stress that it is not connected in any way with the above-mentioned person and that it never sends unsolicited correspondence to investors or members of the public requesting their personal and/or bank details and/or that they make any sort of financial transaction."
This ploy is not the first time that a conman has used CySEC logos to gain the trust of his mark. It has happened on six other occasions since 2015. CySEC goes on to warn that, "These entities or individuals contact investors that are clients of various supervised or other firms usually via email and, using the name and logo of CySEC as well as other untruthful contact information, promise to 'assist' said investors in receiving compensation for potential damages incurred during their cooperation with the aforementioned firms, in exchange for a legal fee or other expenses." If you are contacted by anyone fitting this description, the agency requests that you immediately email them at [email protected].
The Times of Israel chastises local law enforcement officials to change their tune

If you go back in time, you will find that Simona Weinglass and the Times of Israel broke the story about the shady business practices related to binary options and how the majority of operators at the time were domiciled in Israel. Since Israelis were not victims, domestic law enforcement and regulators turned a blind eye to these activities, since thousands of jobs hung in the balance and apparent payoffs in high places produced logjams at every turn.
In a new article entitled, "Don't let Israel become a promised land of impunity for crooks and fraudsters", Ms. Weinglass and David Horowitz make an impassioned plea for change. The sad truth is that, "On a recent trip abroad, The Times of Israel spoke with law enforcement sources who confirmed what we have long suspected but preferred not to believe. While law enforcement bodies overseas are devoting considerable effort and resources to tackling binary options, forex, cryptocurrency and other financial fraud emanating from Israel, Israeli police and other law enforcement bodies are not cooperating effectively with these efforts, and at times are actively stonewalling them."
They reviewed the sordid history of local officials over the past few years, but in the end, they ask: "Are they 'only' spectacularly incompetent, or something even worse?"
Concluding Remarks
Fraud never sleeps! To be forewarned is to be forearmed!
---
Safest Forex Brokers 2023
Forex Fraud Certified Brokers
CFDs are complex instruments and come with a high risk of losing money rapidly due to leverage. Between 74-89% of retail investor accounts lose money when trading CFDs. You should consider whether you understand how CFDs work and whether you can afford to take the high risk of losing your money.
Stay up to date with the latest Forex scam alerts
Sign up to receive our up-to-date broker reviews, new fraud warnings and special offers direct to your inbox
Stay up to date with the latest Forex scam alerts