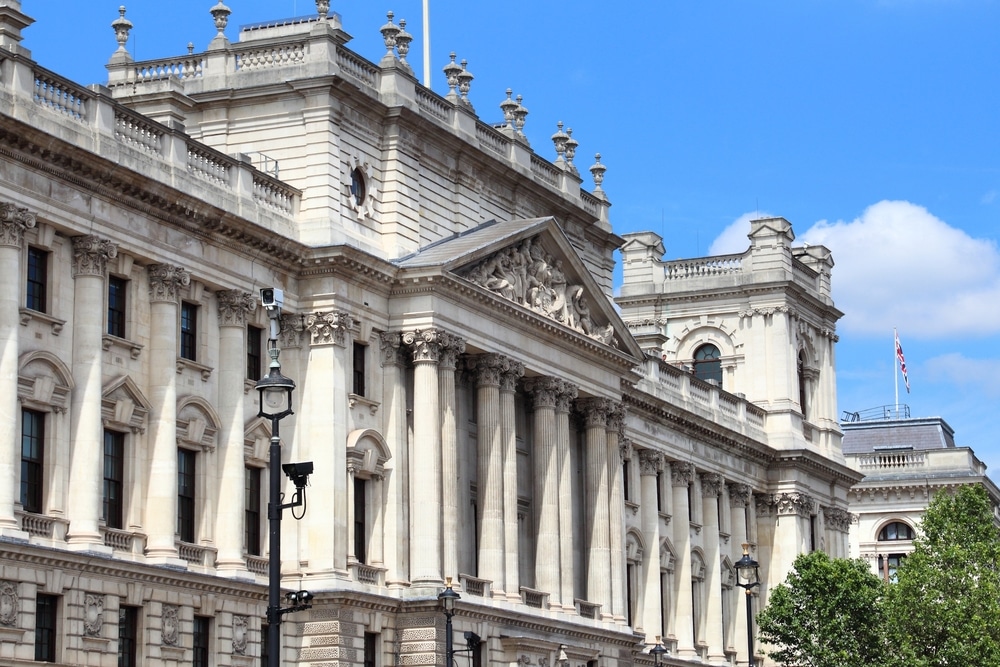 A foreign exchange firm based in West London has been hit with a huge fine after it was announced that it failed to follow its obligations under anti-money laundering laws.
Touma Foreign Exchange Ltd, which operates in London, was told that it would be hit by the fine after it failed to achieve its obligations to carry out accurate risk assessments.
The firm is also believed to have made errors in its record-keeping and failed to carry out due diligence where required.
As a result of the developments, Touma as a firm has now been hit with £7.8 million in fines.
Its leader, Hassanien Touma, has been hit with a ban meaning that he cannot manage any firm which falls under the scope of the money laundering regulations.
According to reports, he did not receive approval from a vetting process designed to ensure that he could take on the role of officer in his designated money service business.
The move comes as part of a wider crackdown on both direct money laundering activities and on organisations which fail to adequately follow the rules.
It is believed that HMRC has visited 40 money service firms in the Queensway area of West London in recent times in conjunction with the local police force.
The intention has been for them to inform providers of their obligations.
In some cases, specific intelligence or risk assessments have led to further action.
HMRC made visits to five different money service firms which had been judged to be additionally at risk of committing money laundering-related crimes, for example, and ended up taking civil action against all but one of them.
There has also been a wider public information campaign, involving the distribution of 9,000 leaflets to money service firms.
According to Simon York, director of Her Majesty's Revenue and Customs' (HMRC's) Fraud Investigation Service, it was wise for firms to "get [their] house in order" now if they're not already following the rules.
"We know that criminals use MSBs to disguise and move dirty money, and we're determined to thwart them by helping businesses avoid being exploited in this way", he said.
"However, a word to the wise for those firms who, either by ignorance or design, continue to flaunt the rules: this record fine shows we mean business, so get your house in order before we come knocking."
Money laundering is a big problem for regulators and authorities around the world, and foreign exchange brokers are often asked to adhere to "know your customer" regulations as part of an attempt to weed out those who use such services for illicit reasons.
So-called "dirty money" is believed to come from a variety of sources, many of which are unsavoury in nature.
Human traffickers, drug dealers and more are all believed to use services which are otherwise legitimate, such as forex brokers, in an attempt to "wash" their earnings and hide the original source of the funds.
---
Olympic Legend Usain Bolt Lost $12m in Savings Scam
24.01.2023
Usain Bolt loses $12m in an alleged investment scam Jamaican officials and the FBI are investigating investment manager Stocks and Securities Ltd Others are feared caught by the scheme Jamaican Olympic sprinter Usain Bolt has had a $12m savings and investment account he set up for his retirement wiped out.
Read more
Phoney Pastors Caught Running $28m Church-Based Ponzi Scheme
17.01.2023
Churchgoers targeted by scammers posing as pastors A total of $28m fraudulently taken from largely immigrant community Promises of 'financial freedom through God' undone by the fact the project was a massive Ponzi scheme Deception, distraction, and abuse of trust are standard tools of fraudsters.
Read more
Safest Forex Brokers 2023
Forex Fraud Certified Brokers
Stay up to date with the latest Forex scam alerts
Sign up to receive our up-to-date broker reviews, new fraud warnings and special offers direct to your inbox
Stay up to date with the latest Forex scam alerts