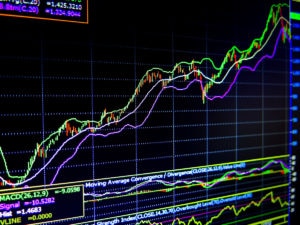 The Financial Conduct Authority (FCA) has warned about a cloned financial firm whose name is being used by fraudsters.
Bradshaw Asset Management is one of a number of firms that are authorised by the FCA but has been cloned in an effort to convince the public that they are dealing with a genuine and honest operation. The official warning from the FCA contains the details of the cloned firm, which is called Bradshaw Asset Management, with the address of 17 Hanover Square, London, W1S 1BN. The telephone number is 02078560318 and the company website is www.bradshawassetmanagement.com.
The scammers using these details may give out other falsifications or present a mixture of correct data alongside their misinformation.
Clone firm
The official warning was published on 12/09/2018. The FCA pointed out that virtually all the firms and individuals in the UK who carry out financial services and related activities must be registered with them and be authorised to practise.
The warning points out that Bradshaw Asset Management is not authorised or registered but has been claiming to be so as it targets people based in the UK.
Fraudsters often use the 'clone firm' tactic when they cold call people to offer financial services or products. The FCA's warning is specifically aimed at people who may have been contacted in this manner and who have been given the name of the genuine firm and the 'firm reference number' (FRN).
Authorised firm
The FCA clearly points out in its warning that the legitimate firm that has been cloned is fully authorised. This allows it to offer, promote and sell services or products to the UK market.
The correct details are:
Firm Name: Bradshaw Asset Management Limited
Firm Reference Number: 183766
Address: 10-11 Charterhouse Square, London, EC1M 6EE
Telephone: 02072504350
Email: [email protected]
The FCA highlights the fact that this fully authorised firm that has been cloned by the scammers has no association with those perpetrating the fraud.
Protection from scams
The FCA advises the public to only deal with financial firms that are authorised. It is a simple process to check the publicly accessible Financial Services Register to make sure that all the details you have been given are correct.
There is also the Interim Permission Register which allows checks on consumer credit firms that are awaiting authorisation by the FCA.
Anyone who is worried that a firm claiming to be authorised does not appear on the Register should phone the FCA Consumer Helpline on 0800 111 6768.
The FCA also warns the public to be extra vigilant, as if money is given to an unauthorised firm it will not come under the protection of the Financial Ombudsman Service. Likewise, the Financial Services Compensation Scheme does not apply in these circumstances either.
Professionals who have concerns that they might have been cloned or are having their name or details used fraudulently can contact the FCA's dedicated Firm Helpline on 0300 500 0597.
---
Safest Forex Brokers 2022
Forex Fraud Certified Brokers
Stay up to date with the latest Forex scam alerts
Sign up to receive our up-to-date broker reviews, new fraud warnings and special offers direct to your inbox
Stay up to date with the latest Forex scam alerts