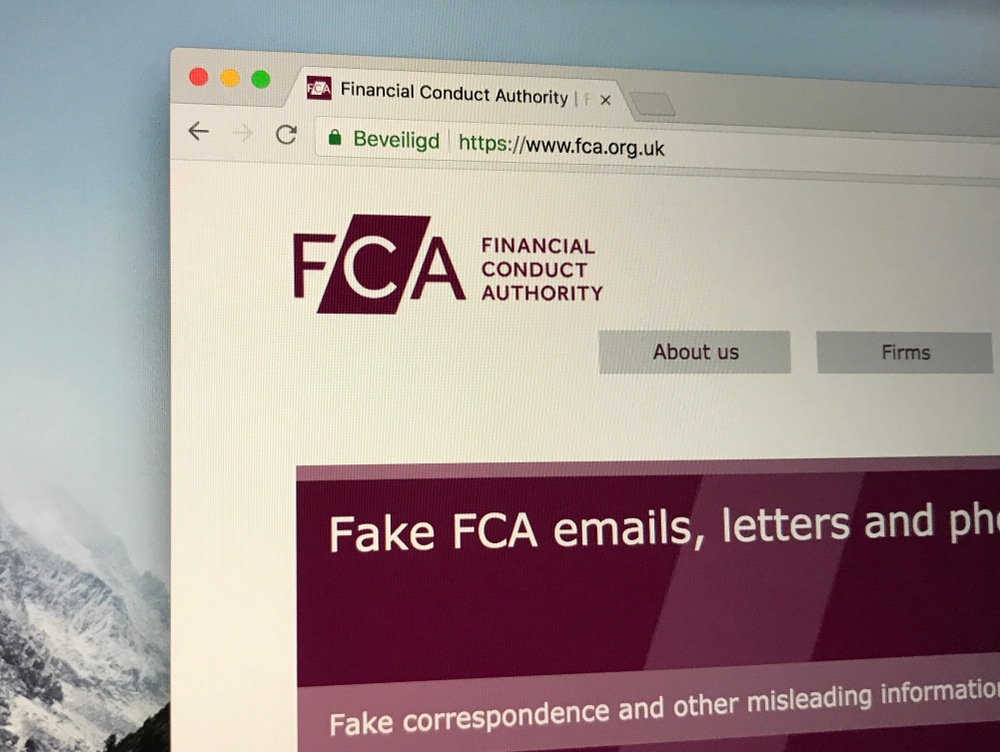 A scam email purporting to be from the Financial Conduct Authority (FCA) has been circulating the internet, and it appears to be targeting crypto investors.
According to an article in the FT Adviser, the email claims to have been endorsed by the FCA, which is one of Britain's best known regulators, responsible for monitoring the behaviour of financial services firms and authorising such firms to operate.
However, the FCA is, of course, not behind the mailing.
The email purports to offer a "guaranteed chance" to accumulate profits from cryptocurrency trading, which is not possible if trading on legitimate markets.
Inside the email, there are bold claims made about the predicted trajectory of Bitcoin, and the history of it up until now too.
"Bitcoin is still a long way off its peak price of $20,000, which it reached in 2017, but some cryptocurrency experts believe it could hit an even higher value by 2020", it argues.
There are also graphic and aesthetic decisions made in the email with the aim of encouraging people to part with their cash.
The logo of the Financial Conduct Authority as well as that of the Prudential Regulation Authority, which is associated with the Bank of England and which is responsible for regulating more than 1,000 financial institutions, are both featured.
The branding of the FCA is also on the email. The email contains images which evoke financial legitimacy, such as graphics containing coins.
An official-sounding description of the FCA's purpose was contained at the bottom of it.
Users are encouraged to click on a button in order to leave the email and visit the scam website.
It was first brought to the attention of the general public when Dominic Thomas, an adviser at Solomon's Independent Financial Advisers, said he received it five times in the space of one weekend.
He took to Twitter to discuss his experiences. In a post, he tagged the regulator and explained what had happened.
"Dear @TheFCA here is an email I have now had 5 times since Friday. Your name is now being used for a virus of some sort I assume…", he wrote.
There was no clear reply from the FCA.
"…they should know…and frankly anything to catch those that perpetuate viruses", Thomas later wrote.
In a warning posted on the FCA's website, the organisation urged customers to be on their guard and to think carefully if they see correspondence supposedly from them.
"Keep in mind that we would never contact members of the public asking for money or your bank account details", it warns.
"The correspondence is likely to be linked to organised fraud and we strongly advise you not to respond to the criminals in any way."
"Look for signs that the email, letter or phone call may not be from us, such as it listing a mobile or overseas contact phone number, an email address from a hotmail or gmail account, or a foreign PO Box number", it added.
---
Olympic Legend Usain Bolt Lost $12m in Savings Scam
24.01.2023
Usain Bolt loses $12m in an alleged investment scam Jamaican officials and the FBI are investigating investment manager Stocks and Securities Ltd Others are feared caught by the scheme Jamaican Olympic sprinter Usain Bolt has had a $12m savings and investment account he set up for his retirement wiped out.
Read more
Phoney Pastors Caught Running $28m Church-Based Ponzi Scheme
17.01.2023
Churchgoers targeted by scammers posing as pastors A total of $28m fraudulently taken from largely immigrant community Promises of 'financial freedom through God' undone by the fact the project was a massive Ponzi scheme Deception, distraction, and abuse of trust are standard tools of fraudsters.
Read more
Safest Forex Brokers 2023
Forex Fraud Certified Brokers
Stay up to date with the latest Forex scam alerts
Sign up to receive our up-to-date broker reviews, new fraud warnings and special offers direct to your inbox
Stay up to date with the latest Forex scam alerts