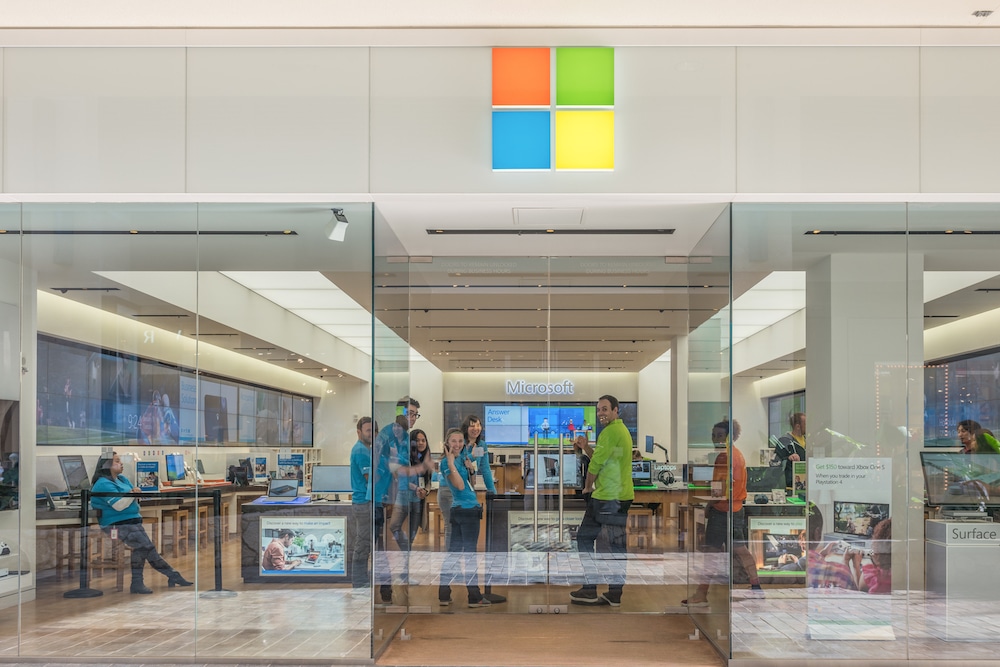 A man who used to work for the global computing technology household name Microsoft has been charged with a series of cryptocurrency fraud-related alleged crimes.
Volodymyr Kvashuk, who is originally from Ukraine but who now lives in Renton in the US state of Washington where Microsoft is based, is believed to have set up a scheme described by the US Department of Justice as "mail fraud".
It is understood that Kvashuk, who is 25-years-old, previously freelanced as a software engineer with Microsoft before being hired as an employee in August 2016.
He was later dismissed from his position in June 2018 when Microsoft uncovered the alleged crimes. In between, it is understood that he was tasked with testing a sales platform, a position which gave him access to a range of high-value items such as gift cards.
While he was not authorised to do so, Kvashuk allegedly went ahead and made purchases of what the Department described as "currency stored value" (CSV).
He then allegedly went on to liquidate these items and sold them on the internet.
He has now been arrested as well as charged. According to the Department for Justice, he made an appearance in the US District Court in Seattle earlier this week. It is understood that he has been kept in custody and will have another hearing today, 19 July.
He could face a fine of a quarter of a million dollars as well as up to 20 years in jail if he is found guilty of mail fraud.
In an unusual move, the case is being partially investigated by the US Secret Service.
Investigative input is also being received from the Internal Revenue Service (IRS) Criminal Investigation's Western Area Cyber Crime Unit.
According to the Department of Justice, he allegedly used the proceeds of the fraud to purchase a number of big ticket items including a property on the edge of a lake which cost upwards of $1.5m dollars. He also supposedly purchased a high-end Tesla car which is believed to be worth over $150,000.
He is also accused of attempting to cover his tracks, and he supposedly roped in email accounts belonging to other employees.
In total, he is accused of stealing almost $3m US dollars.
"KVASHUK used test accounts to purchase CSV, and then resold some or all of it on Internet reseller websites", the Department of Justice said.
"Initially, he started stealing smaller amounts of about $10,000 in value using his own account access. As the thefts escalated into millions of dollars of value, KVASHUK used test email accounts associated with other employees.
"KVASHUK, a knowledgeable software developer, attempted to mask digital evidence that would trace the fraud and the internet sales back to him. He used a bitcoin 'mixing' service in an attempt to hide the source of the funds ultimately passing into his bank account.
"In all, over the seven months of KVASHUK's illegal activity, approximately $2.8m was transferred to his bank accounts", the Department added.
---
Olympic Legend Usain Bolt Lost $12m in Savings Scam
24.01.2023
Usain Bolt loses $12m in an alleged investment scam Jamaican officials and the FBI are investigating investment manager Stocks and Securities Ltd Others are feared caught by the scheme Jamaican Olympic sprinter Usain Bolt has had a $12m savings and investment account he set up for his retirement wiped out.
Read more
Phoney Pastors Caught Running $28m Church-Based Ponzi Scheme
17.01.2023
Churchgoers targeted by scammers posing as pastors A total of $28m fraudulently taken from largely immigrant community Promises of 'financial freedom through God' undone by the fact the project was a massive Ponzi scheme Deception, distraction, and abuse of trust are standard tools of fraudsters.
Read more
Safest Forex Brokers 2023
Forex Fraud Certified Brokers
Stay up to date with the latest Forex scam alerts
Sign up to receive our up-to-date broker reviews, new fraud warnings and special offers direct to your inbox
Stay up to date with the latest Forex scam alerts