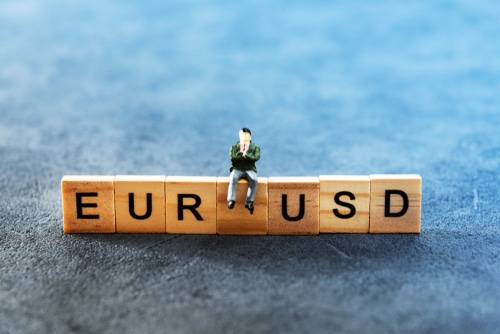 The bears maintained a strong grip on the EURUSD currency pair on the D1 time-frame, which encouraged a downtrend until 5th February. A lower bottom occurred at 1.19516 — the low price appealing to the bulls as they started entering the market.
This caused the price to be driven upwards. It was this motion that allowed the market to surpass the 15 Simple Moving Average, briefly touching the 34 Simple Moving Average. Also, the Momentum Oscillator momentarily passed the zero baseline into the green and a Three White Soldiers Candle Pattern formed during the bullish upward action. As such, technical traders would have noted that a new trend was possibly in the making.
With the market having made a top and realising the possibility of critical resistance level on 11th February at 1.21487, the bears tried to regain control without success. A higher bottom formed on 12th February at 1.20807, which was an indication of the bulls having put up a strong fight.
If the price of the EURUSD makes it past the critical resistance level of 1.21487, then a possible three price targets may be calculated. If traders apply the Fibonacci tool to the 1.21487 resistance level and drag it to a support level close to the 15 Simple Moving Average at 1.20807, a projection of the first target can be made at 1.21907 (161 %). It's likely that the second price target will be at 1.22587 (261.8%) and the third and final target may be expected at 1.23687 (423.6%), should the uptrend continue.
The bullish scenario will need to be revised if the support level of 1.20807 formed at the higher bottom is reached.
On the condition that market players maintain positive sentiment towards the currency pair, and there remains a demand that overwhelms supply, the outlook for the EURUSD pair will remain bullish.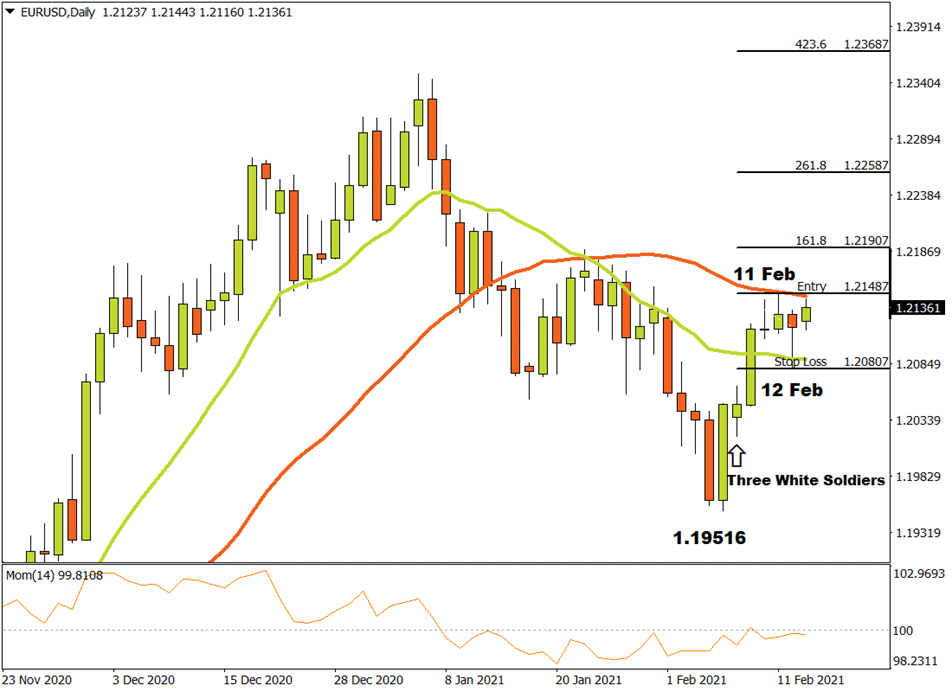 For more information, please visit: FXTM
---
Olympic Legend Usain Bolt Lost $12m in Savings Scam
24.01.2023
Usain Bolt loses $12m in an alleged investment scam Jamaican officials and the FBI are investigating investment manager Stocks and Securities Ltd Others are feared caught by the scheme Jamaican Olympic sprinter Usain Bolt has had a $12m savings and investment account he set up for his retirement wiped out.
Read more
Phoney Pastors Caught Running $28m Church-Based Ponzi Scheme
17.01.2023
Churchgoers targeted by scammers posing as pastors A total of $28m fraudulently taken from largely immigrant community Promises of 'financial freedom through God' undone by the fact the project was a massive Ponzi scheme Deception, distraction, and abuse of trust are standard tools of fraudsters.
Read more
Safest Forex Brokers 2023
Forex Fraud Certified Brokers
Stay up to date with the latest Forex scam alerts
Sign up to receive our up-to-date broker reviews, new fraud warnings and special offers direct to your inbox
Stay up to date with the latest Forex scam alerts