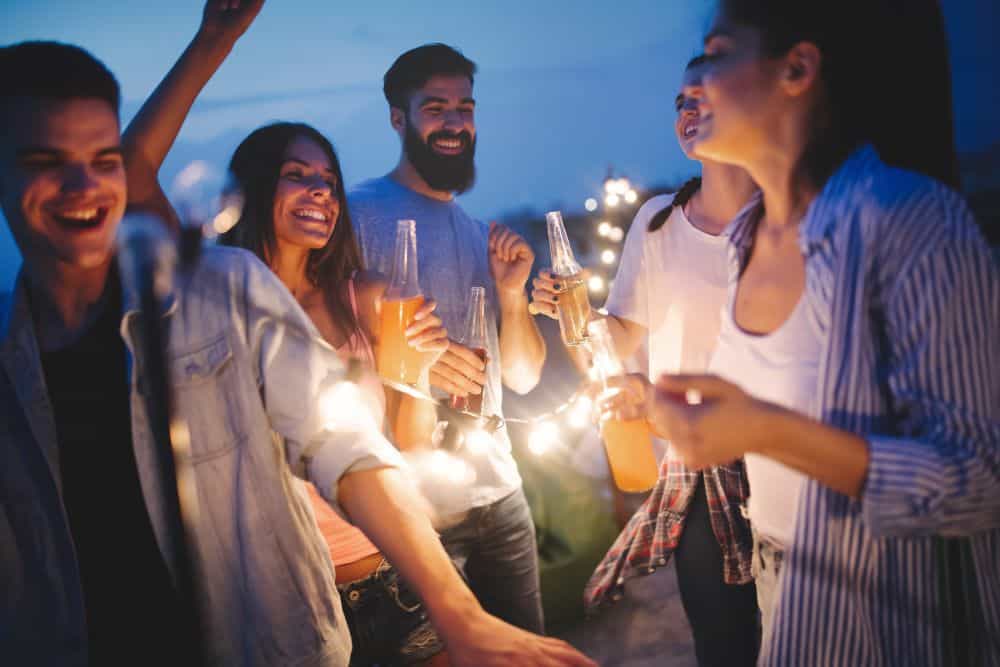 Making money out of trading the markets is not as easy as some of the anecdotal stories found online would suggest. Making life-changing amounts of money is possible; however, it requires discipline, patience, a clear strategy, and the ability to take emotion out of trading.
Then there is the question of which broker to choose. Scammers operate in the market, so using one from this list of trusted brokers is a good start. All of the firms on the list have also been reviewed by the Forex Fraud team to establish their respective pros and cons.
eToro's $50 Per Introduction Offer
Following that approach provides the perfect foundation for people to make their capital work harder than it does in a cash savings account. There are also, periodically, risk-free income streams that become available, which are non-trading related. One currently in operation is provided by trusted broker eToro, which has more than 20m existing clients and is looking to expand that number further.
Right now, clients of eToro will earn $50 for introducing a friend to the platform. Each friend referred must be new to eToro, and a resident of the UK, the Philippines, Vietnam, Thailand, or Singapore. They must not have held a pre-existing account of any kind on eToro, and the maximum number of introductions is ten. Some other T&Cs are outlined here, but none appear too onerous, and this really could be one of those great offers that come along only so often.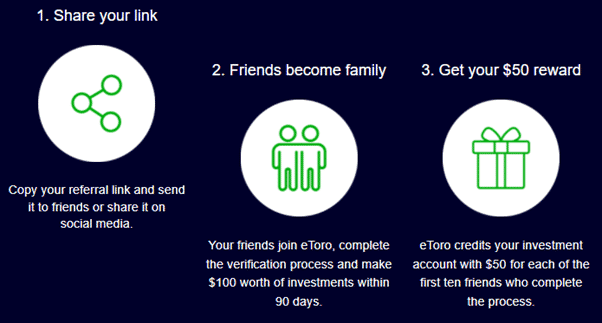 Source: eToro
Promotional offers such as the eToro deal must operate within the framework of rules and regulations set by financial authorities. Some countries prohibit offers where bonus amounts of cash are offered to clients setting up new accounts. There are other brokers who offer such deals to new clients domiciled in particular countries. In short, they don't come along too often and are rarely offered by well-established brokers with a track record as impressive as eToro's.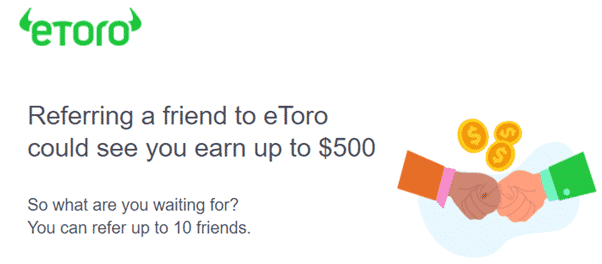 Source: eToro
The Possible Reason For eToro's Cash Deal Being Offered?
A certain degree of due diligence needs to be applied to any offer. In the case of eToro's current package, there is a plausible reason for a firm with so many clients bumping up its membership numbers even further. Over the last 12 months, the broker has been taking steps to go from being privately owned to becoming listed on the stock market. Any late surge in the already impressive number of clients can be expected to be looked on favourably by those institutional investors to whom the firm is looking to sell its stock.
Crowdsourcing information about scam brokers can help others avoid falling into the traps set by disreputable brokers and you can share your experiences here. If you want to know more about this particular topic, or have been scammed by a fraudulent broker, you can also contact us at [email protected]
---
Olympic Legend Usain Bolt Lost $12m in Savings Scam
24.01.2023
Usain Bolt loses $12m in an alleged investment scam Jamaican officials and the FBI are investigating investment manager Stocks and Securities Ltd Others are feared caught by the scheme Jamaican Olympic sprinter Usain Bolt has had a $12m savings and investment account he set up for his retirement wiped out.
Read more
Phoney Pastors Caught Running $28m Church-Based Ponzi Scheme
17.01.2023
Churchgoers targeted by scammers posing as pastors A total of $28m fraudulently taken from largely immigrant community Promises of 'financial freedom through God' undone by the fact the project was a massive Ponzi scheme Deception, distraction, and abuse of trust are standard tools of fraudsters.
Read more
Safest Forex Brokers 2023
Forex Fraud Certified Brokers
Stay up to date with the latest Forex scam alerts
Sign up to receive our up-to-date broker reviews, new fraud warnings and special offers direct to your inbox
Stay up to date with the latest Forex scam alerts