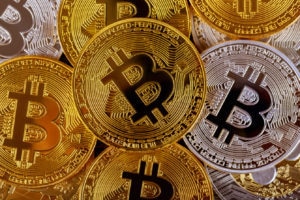 An eminent economist who recently described cryptocurrencies as "the mother of all scams" has shared more of his views on the topic.
Nouriel Roubini, who was described by many as having forecasted that the financial crisis would occur back in 2008, gave a wide-ranging interview with the industry media outlet Cointelegraph in which he said that cryptocurrency's centralised platforms were not all they were made out to be.

Roubini, who is a professor at the Stern School of Business at New York University, is known as "Dr Doom" due to his propensity to forecast cataclysmic events.
He lived up to his reputation during the interview with the site, which took place in Las Vegas at the BlockShow Americas – a conference discussing blockchain technology.
In it, he claimed that crypto was simply a "bubble" and pointed to his experience of predicting the financial crash as evidence
"I'm not against [it], I'm open to any type of innovation, but I'm an expert on financial crises and asset bubbles", he said.
"And I became famous [by] predicting the global financial crisis — the burst of that bubble.
"I can see a bubble when there is one — and to me, this entire space has been the mother and the father of all financial bubbles and now it's [going to] burst."
Roubini also described specific cryptocurrencies, including Ethereum, as being "a bit of a scam".
"I would say 99 percent of cryptocurrencies are worth zero", he said.
"Just because some people believe in something alternative to fiat currencies — alternative to gold — then, like collectables, some people are going to hold some Bitcoin. Bitcoin is not going to disappear.
"But, you know, Ethereum is a bubble and it's a bit of a scam — it's worth nothing — XRP, all the other ones, they're all going bust."
The interviewer, the site's Assistant Editor-in-Chief Catherine Ross, asked Roubini for his reasons for thinking this.
In response, Roubini said that the contracts used were not up to scratch.
"It's a scam because the technology. They talk about smart contracts — there's nothing about them that is smart, they're all buggy. They're not real contracts because you have to enforce certain contracts, you cannot have just the code."
Despite being known as the "Dr Doom" who predicted the financial crash, it appears in the interview that Roubini still believes in the power of ordinary financial systems, especially when compared to crypto as an alternative.
While acknowledging that traditional financial systems are centralised, he also said they were "secure and they're scalable".
He even said that the use of crypto exchanges and the existence of miners "centralised as an oligopoly" made it "worse than North Korea in terms of income and wealth inequality".
Roubini has long since been cynical of cryptocurrencies, and this interview cemented his reputation as a hardliner against them. In the past, he has alluded to cryptocurrency being a fraud – claiming in front of the US Congress just this week that it was the "mother or father of all scams and bubbles".
---
Safest Forex Brokers 2023
Forex Fraud Certified Brokers
CFDs are complex instruments and come with a high risk of losing money rapidly due to leverage. Between 74-89% of retail investor accounts lose money when trading CFDs. You should consider whether you understand how CFDs work and whether you can afford to take the high risk of losing your money.
Stay up to date with the latest Forex scam alerts
Sign up to receive our up-to-date broker reviews, new fraud warnings and special offers direct to your inbox
Stay up to date with the latest Forex scam alerts