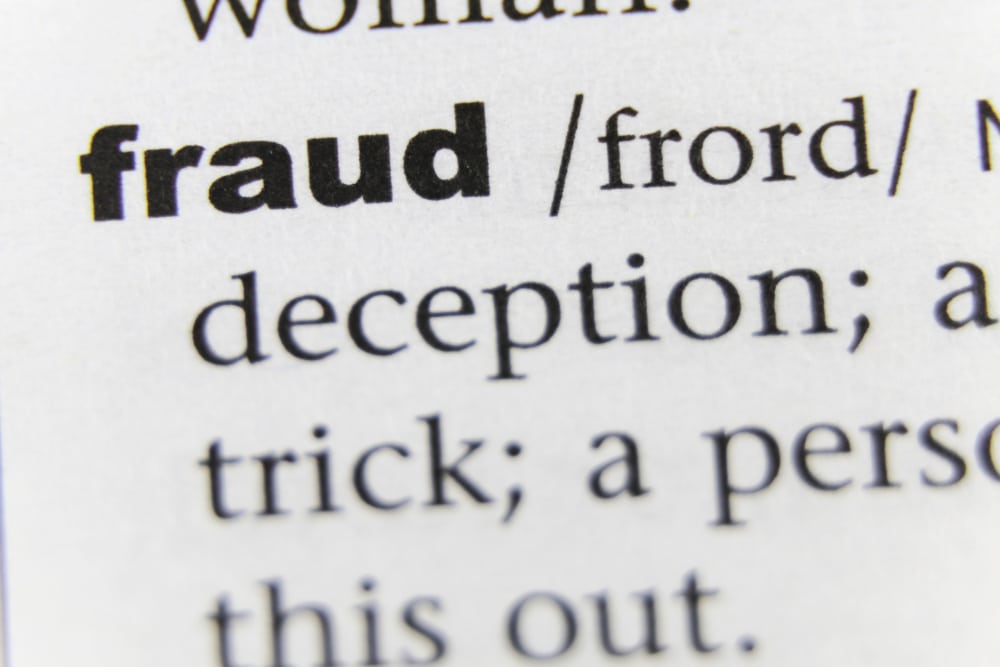 Israeli entrepreneur sued for investor fraud for third time
Moshe Hogeg, an Israeli blockchain entrepreneur, is facing a new lawsuit filed in a Washington district court alleging that he misappropriated investor money.
The claim is that Hogeg took the money fraudulently to buy an Israeli soccer team, property and make a donation to Tel Aviv University.
Investor money was allegedly used for the acquisition of Beitar Jerusalem Football Club for $7m, as well as a property deal in affluent Tel Aviv suburb Kfar Shmaryahu worth $19m and a donation to Tel Aviv University of $1.9m, leading to a research institute being named after Hogeg.
Sean Snyder, who lives in Vancouver, has brought the case against Hogeg and his Gibraltar-based crypto company STX Technologies Ltd, claiming that he has lost at least $430,000.
According to the lawsuit, "motivated by greed and a total disregard for anyone but themselves", Hogeg and his partners issued more of his company's digital token (Stox) than had been agreed, and in the process caused a significant lowering of value in the digital coin.
An ICO of the Stox token took place in August 2017 and raised $34m.
Zhewen Hu, a Chinese national, filed a lawsuit against Hogeg earlier this year worth an estimated $4.6m at the time.
The case was brought to a court in Tel Aviv and alleged that Hogeg diverted Stox funding into other companies that he had an involvement with and also used the monies for personal gain.
Following a mediation process, the case was later dropped.
However, another lawsuit was filed in Tel Aviv in July, this time with accusations that Hogeg had mislead investors in another company of his, Mobli Technologies 2010 Ltd.
India fraud case for Chief Minister's nephew
Ratul Puri, the nephew of Madhya Pradesh Chief Minister Kamal Nath, has been booked in connection with a bank fraud case, according to an official statement on Sunday.
On Friday, a court in Delhi had looked for a response from the Enforcement Directorate (ED) regarding Puri's bail application in the money laundering case.
He had been arrested in August and is currently in judicial custody.
Puri is also implicated in the so-called AgustaWestland VVIP chopper scam, another money laundering case which saw him appear before the central probe agency.
Puri's father, mother and others were also booked in connection with the fraud case in an action taken by the Central Bank of India which claimed that documents had been forged and fabricated.
Charges that the various members of the family face include criminal conspiracy, cheating, forgery and corruption, and Ratul Puri was booked as executive director of Moser Baer India Limited (MBIL).
In all, Puri is facing investigation by the three main central probe agencies, ED, CBI and the Income Tax department for his possible involvement in fraud crimes.
---
Olympic Legend Usain Bolt Lost $12m in Savings Scam
24.01.2023
Usain Bolt loses $12m in an alleged investment scam Jamaican officials and the FBI are investigating investment manager Stocks and Securities Ltd Others are feared caught by the scheme Jamaican Olympic sprinter Usain Bolt has had a $12m savings and investment account he set up for his retirement wiped out.
Read more
Phoney Pastors Caught Running $28m Church-Based Ponzi Scheme
17.01.2023
Churchgoers targeted by scammers posing as pastors A total of $28m fraudulently taken from largely immigrant community Promises of 'financial freedom through God' undone by the fact the project was a massive Ponzi scheme Deception, distraction, and abuse of trust are standard tools of fraudsters.
Read more
Safest Forex Brokers 2023
Forex Fraud Certified Brokers
Stay up to date with the latest Forex scam alerts
Sign up to receive our up-to-date broker reviews, new fraud warnings and special offers direct to your inbox
Stay up to date with the latest Forex scam alerts