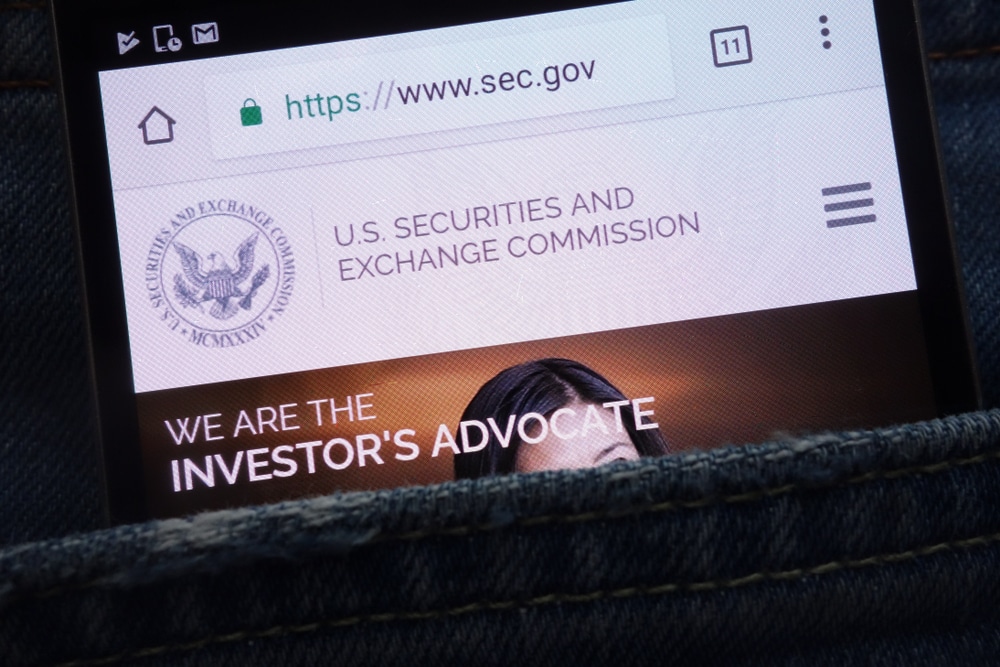 SEC launches charges against binary options providers
The US Securities and Exchange Commission (SEC) has announced that it will bring charges against three non-US citizens who were involved in an alleged binary options scam called Bloombex.
The trio – Gil Beserglik, Raz Beserglik and Kai Christian Petersen – have been charged over claims that they told people, including senior citizens, that easy profits were available through Bloombex.
The three are suspected to have followed what is known in the industry as a "boiler room" business model, which involves large-scale call centres
The SEC claimed that the alleged fraud was headquartered largely in Israel and Germany.
In a damning statement published on its website, the SEC accused the three defendants of causing material losses which amounted to thousands of dollars.
"The complaint alleges that most investors who traded binary options through the three brokers lost money, and some individual retirees lost their entire savings amounting to hundreds of thousands of dollars", it said.
The statement also outlined how the alleged scam operated in practice – and how the binary options element works.
"According to the complaint, call center employees lied to investors about their names, location and expertise in trading securities and they falsely told investors that the brokers only earned money if investors made money", the statement read.
"In reality, the brokers earned money only from investor losses and thus had no incentive to advise investors on how to trade binary options profitably."
Melissa R. Hodgman, who serves as an associate director in the SEC's Enforcement Division, emphasised that the SEC would not let borders stop it from pursuing those it believed were perpetrating crime.
"For some victims, this international scheme cost them their entire life savings", she said.
"This action reflects the SEC's continued pursuit of those that drain the retirement accounts of vulnerable investors, including those who perpetrate their fraud from abroad."
Brazilian foreign exchange broker banned by regulator
A forex broker operating in Brazil has been banned by the local regulator, the Securities Commission.
XM Global, a firm which offered options on bitcoin and also operated in the forex field, supposedly attempted to find customers by using social media, despite allegedly not having the proper licenses to do so.
The local Securities Commission has now cracked down on the firm, saying that it did not operate with the correct license.
It has now been told that it must stop trading in Brazil – and that if it does not, it will have to pay a fine equivalent to $240 US dollars per day.
The move is somewhat unusual in that XM Global appears to be a large, well-established and popular crypto broker. It has been in business for a decade, and – at least according to its own statistics – it has millions of users.
Moves like this from regulators are common with smaller, newer organisations.
---
Olympic Legend Usain Bolt Lost $12m in Savings Scam
24.01.2023
Usain Bolt loses $12m in an alleged investment scam Jamaican officials and the FBI are investigating investment manager Stocks and Securities Ltd Others are feared caught by the scheme Jamaican Olympic sprinter Usain Bolt has had a $12m savings and investment account he set up for his retirement wiped out.
Read more
Phoney Pastors Caught Running $28m Church-Based Ponzi Scheme
17.01.2023
Churchgoers targeted by scammers posing as pastors A total of $28m fraudulently taken from largely immigrant community Promises of 'financial freedom through God' undone by the fact the project was a massive Ponzi scheme Deception, distraction, and abuse of trust are standard tools of fraudsters.
Read more
Safest Forex Brokers 2023
Forex Fraud Certified Brokers
Stay up to date with the latest Forex scam alerts
Sign up to receive our up-to-date broker reviews, new fraud warnings and special offers direct to your inbox
Stay up to date with the latest Forex scam alerts