Elliptic announces extra support for crypto
Elliptic, a firm specialiaing in risk management for cryptocurrency assets, has announced it has added almost 90 new assets to its list.
The development means that Elliptic's tool can now be used to provide risk insight on over a hundred different assets.
The range is broad and includes everything from tokens to stablecoins.
More than 97% of crypto assets are now compatible with the provider's tools.
In a statement to the press, Simone Maini – who serves as Elliptic's CEO – said that the new development could help people grow their businesses:
"By increasing Elliptic's coverage to over 97% of all cryptoassets by trading volume, we are empowering our customers to grow their businesses, by enabling them to offer services across a broader range of assets.
"Elliptic Navigator empowers compliance teams to simply and efficiently assess risk across the broadest range of crypto transactions, thereby meeting their regulatory obligations," she added.
One of the latest assets to be added is Binance USD, which is a stablecoin.
According to Samuel Lim, who serves as the firm's Chief Compliance Officer, the development will help the firm "increase adoption". "Elliptic is the clear leader in crypto transaction screening", he said.
"Support for BUSD in their compliance products will help us to increase adoption for our stablecoin and maintain regulatory compliance."
Based in London, Elliptic is a market leader in crypto risk management software and has several high profile backers including Santander Innoventures.
In its press release about the latest development, the firm shared more about how it intended people to use its services.
"Over the past seven years, Elliptic has built a reputation for maintaining the most accurate and comprehensive crypto dataset available – ensuring the efficiency of the compliance teams that use its tools," it stated.
"This significant expansion in crypto asset coverage is the result of a major investment in technology to scale Elliptic's data collection, verification and enhancement processes, while maintaining the same quality standards of accuracy and coverage the company is known for."
BitMEX reassures users after downtime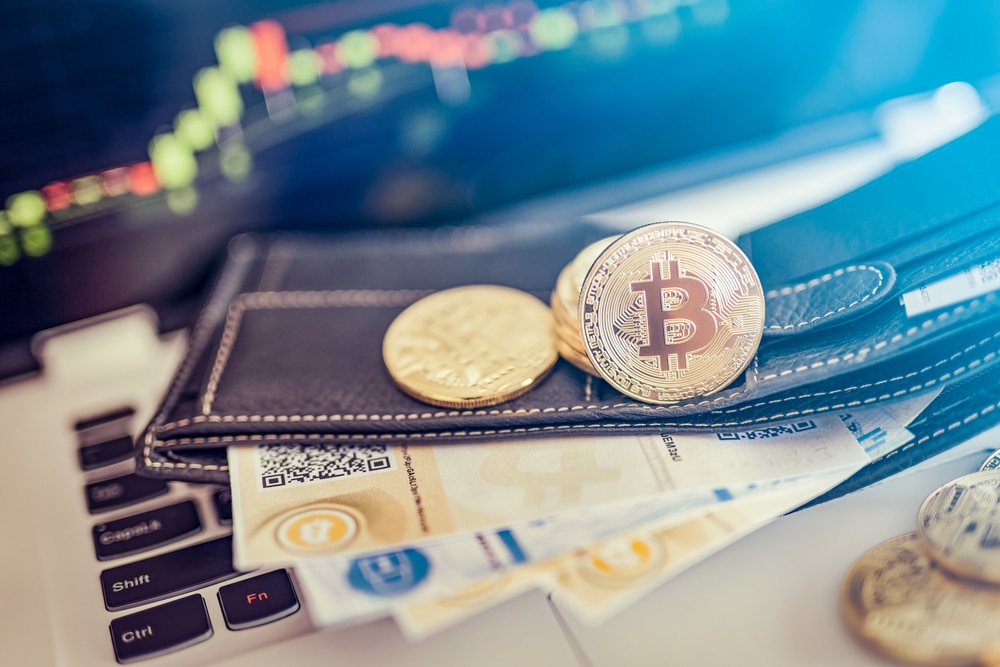 The trading exchange BitMEX has moved to reassure its users after it went offline for a period.
The exchange, which offers crypto derivatives, went down yesterday (Tuesday) and was offline for about three-quarters of an hour.
In a statement posted on Twitter shortly after the problem occurred, the exchange said it was working hard to get things going again.
"We're working to bring the BitMEX platform back online as soon as possible," it said.
"All funds are safe, delayed orders will be rejected, and no liquidations will occur during downtime.
There will be a cancel only period on coming back online," it added.
This firm has been caught up in several problems recently.
The site went down at one stage in March around the time of a Bitcoin price drop and it is also facing a legal battle over a lawsuit filed in a court in the US.
---
Olympic Legend Usain Bolt Lost $12m in Savings Scam
24.01.2023
Usain Bolt loses $12m in an alleged investment scam Jamaican officials and the FBI are investigating investment manager Stocks and Securities Ltd Others are feared caught by the scheme Jamaican Olympic sprinter Usain Bolt has had a $12m savings and investment account he set up for his retirement wiped out.
Read more
Phoney Pastors Caught Running $28m Church-Based Ponzi Scheme
17.01.2023
Churchgoers targeted by scammers posing as pastors A total of $28m fraudulently taken from largely immigrant community Promises of 'financial freedom through God' undone by the fact the project was a massive Ponzi scheme Deception, distraction, and abuse of trust are standard tools of fraudsters.
Read more
Safest Forex Brokers 2023
Forex Fraud Certified Brokers
Stay up to date with the latest Forex scam alerts
Sign up to receive our up-to-date broker reviews, new fraud warnings and special offers direct to your inbox
Stay up to date with the latest Forex scam alerts