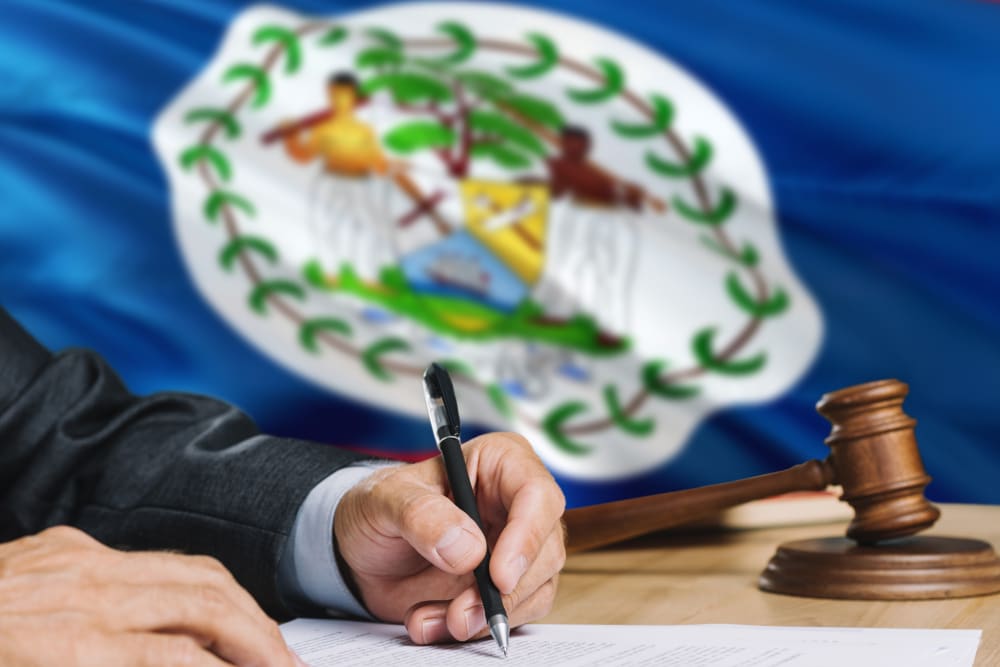 Belize authorities cancel license for forex firm
The financial markets authorities on the Caribbean island of Belize have announced that they will cancel the license of a major foreign exchange company on the island.
The International Financial Services Commission on the island said that it would no longer permit Oasis Global FX to operate there as a result of concerns about an alleged Ponzi scheme.
This comes after the US Commodity Futures and Trading Commission (CFTC) said that it was accusing the company of similar crimes.
According to the CFTC, the firm was responsible for soliciting investments from 700 investors – and for taking around $75m from them.
As a result of the CFTC's claims, Oasis has been told that it can no longer operate in Belize in any sort of financial services provision.
It has also been told that it must no longer perform activities which are in the financial sphere.
According to a statement from the regulator, the decision to revoke the rights of the firm to operate in Belize was made earlier this week.
"In 8th October 2019, the International Financial Services Commission revoked the Licence for Trading in Financial and Commodity-based Derivatives Instrument and other Securities – reference number IFSC/60/483/TS/19 – issued to Oasis Global FX, S.A."
According to the regulator, the ruling "authorises the Commission for good and proper cause and after giving the licensee an opportunity to make representations, cancel or suspend a licence granted under the Act".
SEC rejects license application for Bitwise
A leading American regulator has caused a disturbance by announcing it will reject the application of a company to run a crypto offer.
The Securities and Exchange Commission (SEC) said this week that it would be failing to award the rights to operate to Bitwise Asset Management.
Bitwise wanted to offer a Bitcoin-based exchange traded fund (ETF).
However, the ruling means it will not be allowed to do so.
It was published in a document which totalled 112 pages altogether.
In a strongly worded statement, the SEC told Bitwise that it had failed to go far enough to demonstrate the necessary information about its ability to avoid fraud.
"NYSE Arca has not met its burden under the Exchange Act and the Commission's Rules of Practice to demonstrate that its proposal is consistent with the requirements of Exchange Act Section 6(b)(5), and, in particular, the requirement that the rules of a national securities exchange be 'designed to prevent fraudulent and manipulative acts and practices'", it wrote.
This is far from the first time that the SEC has decided to avoid this kind of approval for a Bitcoin ETF.
It has rejected applications from the Winklevoss twins for similar coins.
The Winklevoss', who were previously linked to major social networking name Facebook, tried to create a similar ETF and were told that they could not.
---
Olympic Legend Usain Bolt Lost $12m in Savings Scam
24.01.2023
Usain Bolt loses $12m in an alleged investment scam Jamaican officials and the FBI are investigating investment manager Stocks and Securities Ltd Others are feared caught by the scheme Jamaican Olympic sprinter Usain Bolt has had a $12m savings and investment account he set up for his retirement wiped out.
Read more
Phoney Pastors Caught Running $28m Church-Based Ponzi Scheme
17.01.2023
Churchgoers targeted by scammers posing as pastors A total of $28m fraudulently taken from largely immigrant community Promises of 'financial freedom through God' undone by the fact the project was a massive Ponzi scheme Deception, distraction, and abuse of trust are standard tools of fraudsters.
Read more
Safest Forex Brokers 2023
Forex Fraud Certified Brokers
Stay up to date with the latest Forex scam alerts
Sign up to receive our up-to-date broker reviews, new fraud warnings and special offers direct to your inbox
Stay up to date with the latest Forex scam alerts