Tis' the season to be shopping, but,as every security professional is warning, crooks and con artists step up their games this time of year, as well. According to recent reports, the prevalence of fraud leaps over 43% during the holiday shopping season, perhaps, because we are easily distracted and more willing to soon part with our hard-earned cash. And why not? There are millions of deals and special sales promotions to pounce upon, especially online. The mission is obviously to spend now and ask questions later.
It is also disheartening to note that simple search of "forex… scam… fraud" delivers up, in a little over a second, over 7.4 million items to peruse. If you remember to screen out the noise and only search out current news headlines, then you are in luck. There are only 105,000 results to consider, if your fear button has been pressed. Report data warns that, "Common crimes include credit card fraud and identity theft due to compromised passwords and hacked emails. Online shoppers should also be aware that spoof sites and fake apps tend to spike during the holiday shopping season, as well."

Our forex trading arena is not immune to these types of threats, as our previous articles have noted. Who has not seen a blinking link or impressive online video ad that promises instant riches from trading forex or wealth beyond your dreams after dabbling with binary options? Regulators have been shouting from the rooftops about identity theft rings, clone websites, loss recovery schemes, mal-ware, and even ransom-ware, the hottest trick going to open your wallet wide. Retailers, both brick-and-mortar and online, book the majority of their yearly sales during these last two months. It makes sense that crooks would follow the same time line, the conclusion confirmed by current research.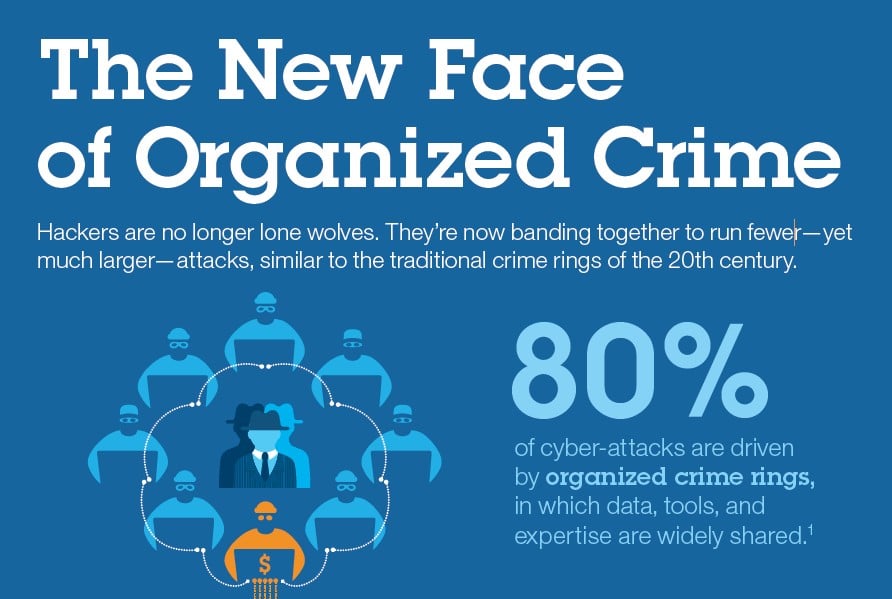 Read more forex fraud news
Modern criminals also understand the benefit of investing in new technology and banding together to pool their resources. Security professionals are warning us that, "Hackers are no longer lone wolves… 80% of cyber-attacks are driven by organized crime rings, in which data, tools, and expertise are widely shared." Rank amateurs are not perpetrating these schemes. The latest wave fine-tuned its approaches during the holiday season of a year ago. This year, the crooks are not messing around. Their full-court press is global by nature. Very few will escape their nets.
Are my forex accounts at risk from online buying activity elsewhere?
Nearly 3 billion people on the planet have access to the Internet today, and tens of billions of dollars will have been spent on Cyber-Monday online before the Sun crosses the International Dateline in the Pacific. The shear magnitude of these numbers forms an irresistible target for organized crime. Plans have been under development for months, and now it is time to execute them. Will consumers be prepared for the cyber wave of unfortunate scams? Consider the following facts regarding Cyber-Monday alone:
In the UK, "recent research from comparethemarket.com has found cyber criminals are expected to pocked £8.6million from tomorrow's (Cyber-Monday's) spending bonanza alone."
In a recent survey, "85% percent of Cornwall's online shoppers would not know how to spot a scam."
"Bargain-hunters are eight times more likely to use an unfamiliar website, just to get a cheaper deal."
"One of the most common types of scam involves fraudsters hacking into accounts on popular holiday accommodation websites or creating fake websites that appear to be legitimate."
"According to the FBI in the U.S., "Crooks are out to ensure a blue Christmas for cyber shoppers, using an array of online treachery and phony deals that will net an estimated $1 billion this year. Fake deals, bogus surveys and malware hidden in phony come-ons are all at a fever pitch today, as customers take part in Cyber Monday, the online version of Black Friday."
Cyber-Monday is only an opening salvo of things to come that will build to a crescendo on Christmas Eve when as much as 2.5% of annual sales will be rung up on one day, due to the popularity of last-minute gifts and the ease at which gift cards can be purchased for a plethora of commercial offerings. But where is the risk for my forex accounts, you might ask? As long as your online identity can be compromised via the installation of a mal-ware robot, you are at risk. These clever bits of software can communicate back to the crooks your every keystroke, especially critical login and password combinations.
The crooks come at you a number of ways, as per David Mole for Kaspersky Lab: "If these websites are offering great deals that look too good to be true – chances are they belong to criminals. Fake websites may look just like the real ones so part of it is common sense, part of it is, particularly today, taking a step back and just making sure that it's a legitimate website.  Don't click on suspicious links, even if they're sent by your friends on social networking sites or via email. These can be malicious. They're created to download malware to your device (malware being malicious software) or lead you to phishing pages which are able to steal your username and password".
It then becomes a waiting game for the cyber-thieves. They either sell the information to others or go about the process of setting up related accounts for transfers and ultimately a cash withdrawal from an ATM or wire transfer directly to a phony account. Patience is rewarded, as these criminals monitor your account balances, waiting for the right moment to strike. Forex brokers can only do so much to block unauthorized transfers from your account, and the entire industry has been swamped over the past two years with illicit transfer and withdrawal requests.
What can I do to protect myself from cyber-theft scam artists?
The basic prevention advice is to be suspicious of any unwarranted solicitation effort, whether it is a link, a pop-up ad, a tempting email, or even a referral from a friend or family member. Make no mistake about it – Crooks are clever and very adept at luring you into their traps. They first need to set the hook, reel you in, and then fleece you for all that you are worth. They will also be gone in an instant. Your name will be shared or sold, so you can expect to be approached by another con man or one that will promise to recover your losses for a fee. Yes, the latter type is to be avoided, too.
Prevention begins with awareness and succeeds when a skeptical mindset is present. Law enforcement officials also publish helpful tips to stop a crook dead in his deceitful tracks, as well. Here are some of the better ideas that have appeared in recent articles on the Internet:
Change your passwords on all of your financial accounts;
Ensure that you have the latest security software on your computer and that security settings are set to their highest level;
Block pop-up ads, even if they appear to be from someone you know;
Never give out your personal information (name, address, bank details, email or phone number) to anyone before validating their credentials offline;
Avoid tempting emails that appear genuine with links to other websites that will ask for you identity data;
If you shop with major credit cards, then register for Verified by Visa or MasterCard Secure Code for an additional layer of protection;
Monitor your bank accounts for suspicious activity and report any to your bank;
Check your credit file report (Equifax, Experian, ClearScore, Noddle, or other domestic provider) for unauthorized activity;
Be very suspicious of all offers that seem too good to be true – they most likely are;
Never pay by banking transfer – Credit cards offer more protection;
"Check what the shipping and returns policy is – if there isn't one, proceed with caution";
If you are a victim, be wary of anyone promising to recover your losses for a fee.
What is the most prevalent scam to avoid in the forex trading arena?
We would be remiss if we did not include a warning about the most prevalent ongoing scam in our forex industry – unscrupulous binary option brokers. Simona Weinglass, an investigative reporter for the "Times of Israel", began exposing the dark underbelly of nefarious binary option brokers back in February of this year. She soon determined that, "Fraudulent binary options is a vast criminal enterprise, employing thousands of people in over 100 companies, many of them in Israel, but also in countries like Romania, Bulgaria, Ukraine and the Philippines. The industry is thought to earn hundreds of millions, if not billions of pounds a year and victims worldwide are believed to number in the millions."
Ms. Weinglass has recently reported that, "An estimated one in ten Britons falls victim to online fraud (i.e., advance-fee fraud, mal-ware, miracle health scams and romance scams). But the worst scam currently affecting Britons, according to UK police, is binary options, a con in which customers are led to believe they are successfully trading assets online, but usually lose most or all of their money. A loophole in Scottish law is being exploited by criminals to process payments and launder money for the crime."
How bad is the problem? Upwards of $10 billion a year has been fleeced from consumers across the globe. Are there any winners? Best estimates are that 2% of clients walk away with winnings, while a full 96% lose everything they wager. "The goal is to milk the clients dry. If the "investor" refuses or simply has no more money, the brokers disappear from the radar, not returning calls and answering e-mails and messages." Avoid cold calls or enticing links that promise wealth beyond your dreams.
Concluding Remarks
In summary, if you plan to shop online during this holiday season, then try to be safe by following the tips that we have shared with you. According to Simon McCulloch for the Comparethemarket.com website, "Cyber Monday is a major retail event and a salmon run for criminals who will try to seize money from unsuspecting shoppers and retail outlets." Recent research has shown that "cyber criminals are expected to pocket £8.6 million" from Monday's online blitz in the UK alone. Much more will follow later, after the thieves take advantage of their various phishing and mal-ware escapades.
Have you been targeted to become their latest victim? Stay skeptical and vigilant! You are your first and last line of defense when it comes to fraud prevention! Happy Holidays!
---
Safest Forex Brokers 2023
Forex Fraud Certified Brokers
CFDs are complex instruments and come with a high risk of losing money rapidly due to leverage. Between 74-89% of retail investor accounts lose money when trading CFDs. You should consider whether you understand how CFDs work and whether you can afford to take the high risk of losing your money.
Stay up to date with the latest Forex scam alerts
Sign up to receive our up-to-date broker reviews, new fraud warnings and special offers direct to your inbox
Stay up to date with the latest Forex scam alerts