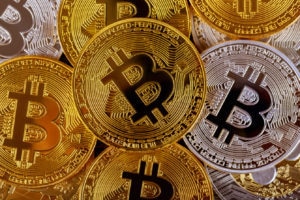 Two damning reports covering the cryptocurrency industry and the use of initial coin offerings (ICOs) as fundraising methods have been released.
The reports, from cryptocurrency venture capital firm Outlier Ventures and crypto ratings agency ICORating, indicate that growth in the space is slowing down in the face of common failures and possible scams.
Among the key findings, it was revealed that startup companies have raised almost 50% less using the ICO method in the third quarter of 2018 in relation to the second.
In one particularly damning statistic, it was revealed that three quarters of firms using the tool to raise cash had no assets other than simply an idea.
The reports also took into account the number of ICOs which worked, and the number that didn't.
Overall, it was revealed that 64% of ICOs which were attempted actually ended up failing. Nearly a fifth of firms which actually did benefit from ICO cash later went on to remove their social media profiles, which indicates that they may well have been scams.
However, the total amount of cash raised by ICOs is still high.
According to ICO Rating, the total amount raised in the third quarter of the year was $1,819,585,090. In total, 597 projects were involved.
In a statement to Yahoo Finance UK, the founder of Outlier Ventures said that the link between real value and prices on the market had broken down.
"We knew what was happening towards the end of last year was unsustainable", said Jamie Burke.
He also suggested that there was a disjoint between where the technology is and where the demand is.
"The reason it was unsustainable was a lot of it was not tied to underlying value. Being more technically involved in the industry, we were aware that the hype was running ahead of technology", he said.
"The market got a bit of itself…all the possibilities that blockchains and distributed ledgers offered, everybody rushed to try and realise those and the capital rushed to follow them."
"But the reality is the technical cycle is much further behind the market cycle", he added.
The ICO Rating report also zoomed in on areas of particular geographical interest. Smaller countries with established niche financial systems appeared to be some of the most popular setup destinations.
"We have filtered out countries hosting fewer than 3 projects in order to make the analysis less biased", the report said.
"Regarding median funds raised, the best results were shown by projects with company registrations in the Cayman Islands and Liechtenstein."
However, it also said that on the whole, Europe remained the best destination for fundraising, and that Asia was seeing a decline.
"In the third quarter of 2018, the majority of projects were based in Europe, which was the origin for 43% of all projects. Meanwhile, the leader in terms of fundraising was Europe, with 48% of all funds raised. Projects from Asia showed [a] decrease in funds raised (–65%), and a drop in the number of launched projects (–10%)."
---
Safest Forex Brokers 2022
Forex Fraud Certified Brokers
Stay up to date with the latest Forex scam alerts
Sign up to receive our up-to-date broker reviews, new fraud warnings and special offers direct to your inbox
Stay up to date with the latest Forex scam alerts