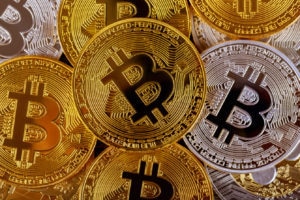 Writers in the crypto press and leading crypto names on social media have reacted with scorn to the news that a computer scientist has once again described himself as being the founder of Bitcoin.
Dr. Craig Wright, an Australian who is now based in London where he runs a crypto firm called nChain, claims that he is, in fact, the founder of crypto.
In a statement which touched on issues of crypto fraud as well as questions around the identity of the founder, he said that he worked with the government of his home country back in the 1990s.
"My name is Dr. Craig Wright and under the pseudonym of Satoshi Nakamoto I completed a project I started in 1997 that was filed with the Australian government in part under an AusIndustry project registered with the Dept. of Innovation as BlackNet", he said.
He went on to claim that he was only now deciding to take a more public position.
"The amount of misunderstanding and fallacious information that has been propagated concerning bitcoin and any derivative system based on a blockchain (such as and including Ethereum) has resulted in my choice to start to become more public", he said.
"The system I created was designed in part to end fraud as best as that can be done with any technology. The lack of understanding about the functioning of blockchains has resulted in widespread misinformation and a dissemination of old scams."
In an unusual claim, he said that the rise in crypto fraud which focuses on initial coin offerings (ICOs) could be traced directly back to the scams of newsgroups many years ago.
"Many of the former USENET and web IPOs scams have been propagated with the re-badging as an ICO", he said.
This statement has even been published on the website of an American regulator. It ended up on the website of the Commodity Futures Trading Commission (CFTC) as a result of the regulator requesting feedback on proposals related to the workings of crypto markets.
However, responses to this claim have largely been negative. In one piece published on industry news website Coinnounce, the journalist Joyce Lang pointed out ten different reasons why it was unlikely that Wright is the real Satoshi Nakamoto.
It is claimed, for example, that he has been unable to demonstrate that he has the private keys of Nakamoto. Lang alleges that while Wright was able to provide verification scripts, these can easily be debunked.
One Twitter user calling themselves "Cryptomanran", who is, in fact, the CEO of firm Onchain Capital, pointed out that the testimony given to the CFTC meant that Wright was perhaps willing to swear that he was in fact Satoshi.
"So Dr. Craig Wright is willing to testify under oath that he is Satoshi Nakamoto and the founder of Bitcoin", he said in a post.
Last year, Wright faced a lawsuit after the family of a deceased crypto entrepreneur known as David Klein accused Wright of trying to steal hundreds of thousands of Bitcoins.
---
Olympic Legend Usain Bolt Lost $12m in Savings Scam
24.01.2023
Usain Bolt loses $12m in an alleged investment scam Jamaican officials and the FBI are investigating investment manager Stocks and Securities Ltd Others are feared caught by the scheme Jamaican Olympic sprinter Usain Bolt has had a $12m savings and investment account he set up for his retirement wiped out.
Read more
Phoney Pastors Caught Running $28m Church-Based Ponzi Scheme
17.01.2023
Churchgoers targeted by scammers posing as pastors A total of $28m fraudulently taken from largely immigrant community Promises of 'financial freedom through God' undone by the fact the project was a massive Ponzi scheme Deception, distraction, and abuse of trust are standard tools of fraudsters.
Read more
Safest Forex Brokers 2023
Forex Fraud Certified Brokers
Stay up to date with the latest Forex scam alerts
Sign up to receive our up-to-date broker reviews, new fraud warnings and special offers direct to your inbox
Stay up to date with the latest Forex scam alerts